Application
Office 365 Cloud Hosting
Your Office 365 toolkit accessible anywhere
Call us now:
1-866-807-7155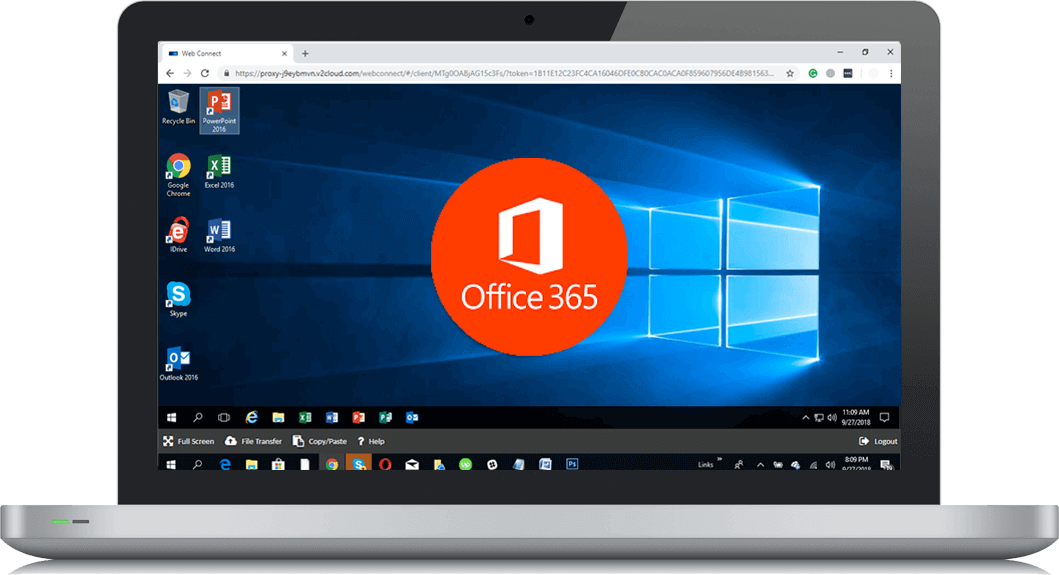 With Office 365 cloud hosting, benefit from your favorite line of Microsoft service accessible from anywhere. Our cloud computers come with Office pre-installed and ready to have your Office365 subscription. Simply open any Office application (e.g. Word), click the Sign in tab on the top right, and enter your Office 365 credentials. Note that some versions of the Office might not be compatible with your subscription. Find more information about Office version compatibility, check our Help Center.

Fanatical Technical Support
Whether you need a Windows application installed or you're stuck looking for a particular function, our support team is there 24/7.

Incomparable Flexibility
Since you're paying for Office 365, you deserve a supported cloud environment to work from anywhere.
Office 365

Work From Anywhere
Access your documents seamlessly with every devices and keep working on the go.
Office 365 Cloud
Manage your remote team better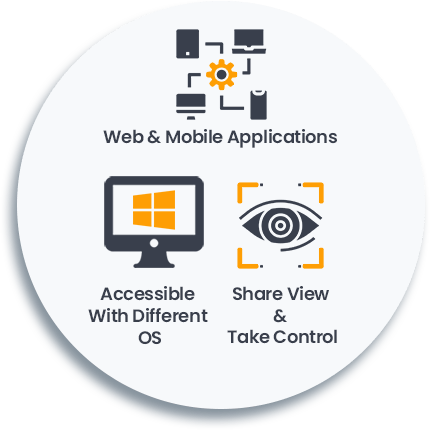 Remote Collaboration
With Office 365 cloud hosting, all you need is Internet access and you can work with any devices with a web browser or a smartphone.
Web & Mobile Applications
Accessible With Different OS
Share View & Take Control
Custom Desktop
Since it's your workspace, you can customize it as you want. Stay productive with Office 365 Cloud hosting.
Compatible With All Applications
Branded To Your Company
Scalable Computer Resources
Custom Desktop
Since it's your workspace, you can customize it as you want. Stay productive with Office 365 Cloud hosting.
Compatible With All Applications
Branded To Your Company
Scalable Computer Resources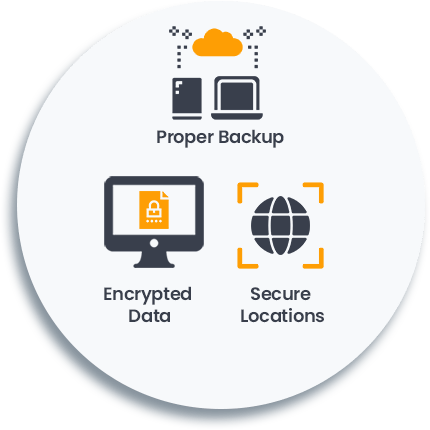 Ultra Secure
Browse the web and share your files worry-free with our ultra protected cloud computers. Working remotely as never been this safe.
Proper Backup
Encrypted Data
Secure Locations
Fully integrated virtualization software
Fanatical technical support
24/7 monitoring and 99.995% uptime
Ransomware data protection
Incomparable simplicity of use
Unlimited teleportation globally (America, Europe, Asia, Australia)
Work on any applications, anywhere
with V2 Cloud