Advantages and Disadvantages of Cloud Storage in 2022
Author: Julie Thompson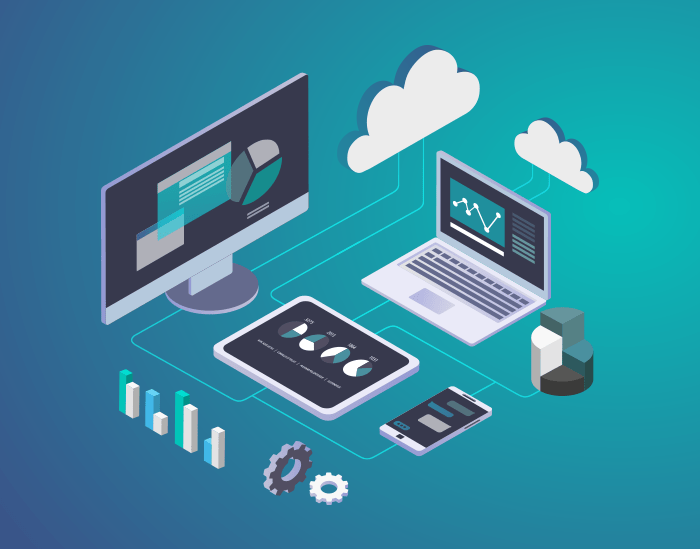 The amount of data that needs to be stored has increased dramatically due to the digital conversion of paper documents and saving files for long periods to satisfy legislative compliance. From enterprises to governments to small businesses to individuals, the increase in data storage has become a significant issue. While you could invest in external hard drives or new devices, a growing trend is taking advantage of the benefits of cloud storage.
In 2010, "the Cloud" was "water cooler talk" for IT professionals and a foreign language to most consumers. Now it's 2020, and the usage of cloud-based technologies has skyrocketed from $24.65 billion (2010) to approximately $150 billion in late 2020.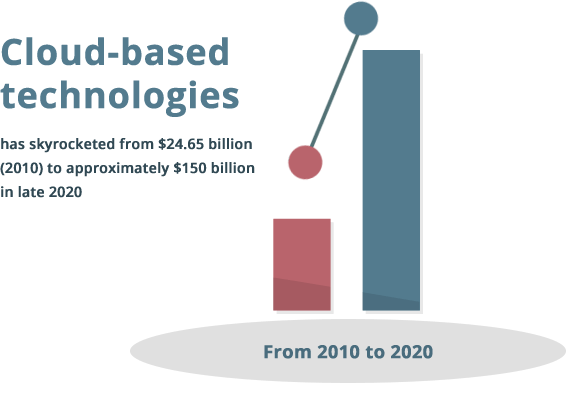 What is Cloud-based Storage?
Cloud-based storage refers to saving data via a third-party managed off-site storage system. Instead of saving a photo or document to your computer's hard drive or local storage network, it is kept on a secure remote database.
To retrieve your data from the cloud, a standard Internet connection or dedicated private network connection is used via a web portal, website, or mobile app. Despite the ease of accessibility, storing data on the cloud is very secure. Along with data storage, the third-party company is responsible for data security.
Advantages of Cloud Storage
Traditional data storage requires the frequent purchasing of storage devices, electrical power, storage space, an IT team, and security to keep data protected and maintained. The cost of traditional storage is unpredictable, increases exponentially as your business grows, and is difficult to downsize when needed.
The benefits of cloud storage include cost-effective online storage solutions, accessibility, recovery, advanced security through cloud penetration testing, and convenience.
1- Cost-Effective Online Storage Solutions
Using traditional methods to back up your data is not always cost-effective. It often results in purchasing costly equipment such as hard drives, local servers, etc. You also need to backup data regularly to prevent data loss, which can lead to additional staffing costs.
Cloud storage can reduce the cost by only charging you for the storage you need for a low monthly fee. As part of their solution, V2 Cloud offers cloud storage with contract-free pricing, no minimum order, or hidden fees.
2- Maximize Accessibility
Another advantage of using cloud storage is that you can securely access your account from anywhere with an Internet connection. Just by using a computer or mobile device, you can instantly have access to your account files and all of the benefits.
Plus, with V2 Cloud you can control who has access to what files. Our Freelancer Management System provides the tools you need to manage a global team while scaling your business and maintaining data security. Utilizing apps like Slack or Microsoft Teams helps you securely collaborate with outside consultants and freelancers using cloud-based desktops.
3- Recovery
If you lose your original files, the consequences could be catastrophic. Ransomware is a form of malicious software or malware that can block access to a computer system and data until a financial ransom has been paid. This type of attack affects both individuals and businesses.
To a computer system and data until a financial ransom has been paid. This type of attack affects both individuals and businesses.
To speed up online system backups and save on overall storage needs, utilize "snapshots" to capture critical system changes. Regular snapshots provide better data integrity by not saving redundant data multiple times.
Snapshots are a proactive step to overcoming a dreaded ransomware attack. They capture your entire workspace including all running apps, ensuring you can pick up where you left off right before the attack.
4- Advanced Security
Compliance refers to conforming to law, specification, policy, or standard. In regards to cybersecurity compliance, stored data is protected through a program to prevent any tampering with accessibility, integrity, and confidentiality of stored data.
Depending on what industry you are seeking cybersecurity compliance for, you may be required to meet one or more compliance regulations. For example, the healthcare industry relies on the Health Insurance Portability and Accountability Act (HIPAA) to keep patient information secure. That same health provider accepts payment for services through a point-of-service (POS) system, it would also need to comply with Payment Card Industry Data Security Standard (PCI DSS).
Since compliance regulation updates are often spurred by cybersecurity breaches, companies should place an emphasis on cybersecurity to protect valued consumer data. At V2 Cloud we respect the privacy of our users. Data is never shared.
The following steps can be taken to help prevent data breaches: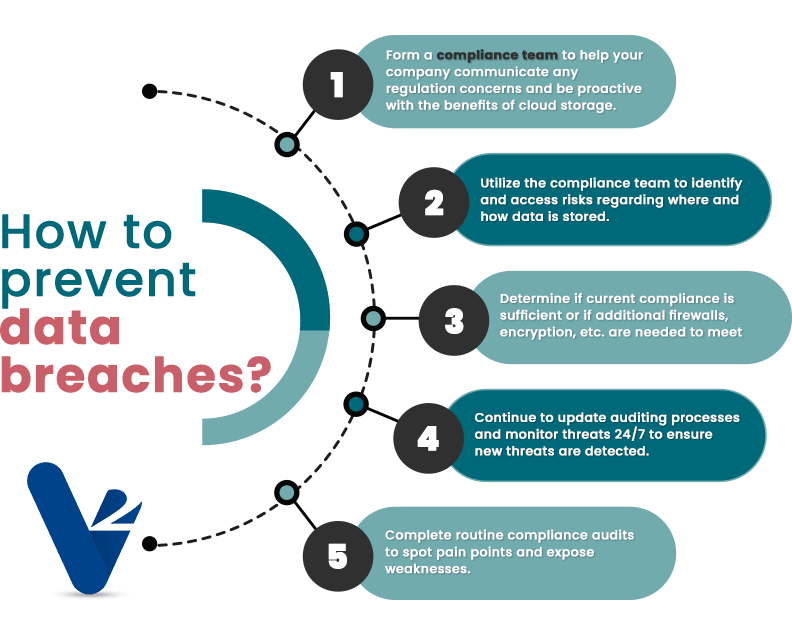 Form a compliance team to help your company communicate any regulation concerns and be proactive with the benefits of cloud storage.
Utilize the compliance team to identify and access risks regarding where and how data is stored.
Determine if current compliance is sufficient or if additional firewalls, encryption, etc. are needed to meet goals.
Continue to update auditing processes and monitor threats 24/7 to ensure new threats are detected.
Complete routine compliance audits to spot pain points and expose weaknesses.
5- Scalability
Convenience plays an integral part in the benefits. With a dedicated cloud service provider, you can downsize your office to a computer and an internet connection. Since server hardware is no longer necessary, you may even be able to downsize your office space.
6- Accessbility
If you are on the go or simply utilize multiple devices, running a cloud-based system will ensure the newest version of your data is always accessible from any of your devices.
7- Ease of Collaboration
Companies usually adopt cloud storage as it facilitates collaboration between peers. Using cloud storage in a remote/hybrid work setting can provide many advantages. Easily update, send and sync your files, in no time.
8- Disaster Recovery
Cloud storage service provides one of the best platform for disaster recovery data, as it can be used for data backup storage. Your files are saved in the cloud even no matter what happens.
Disadvantages of Cloud Storage
1- Internet Dependency
Your storage becomes dependent on the internet. In 2022, this becomes less of a disadvantage as our world is ruled by internet. If you're offline, you can always save files to access when needed. The update and sync will however need internet connection.
2- Costs
Depending on the solution, vendors offer free storage for a small GB of storage. Extra storage comes with extra costs. A monthly subscription is usually needed to keep storing your data.
3- Privacy
Again, depending on the provider, the security of your data can become a concern if your provider lacks data security and privacy fields. Research your provider to be assured that they go the extra mile about security
The list of online cloud storage advantages is far more exhaustive than the list of disadvantages. In 2022, migrating to the cloud is almost inevitable
Going Remote?
The benefits of cloud storage are beyond what we just listed above. Cloud storage is the perfect tool for remote/hybrid teams and business.
Collaborators can modify the file on the cloud and the team can see the changes in real-time. As a fully remote team ourselves, we are dedicated to helping remote teams & small/midsize businesses accelerate growth with our fully integrated Desktop-as-a-Service solution.
At this point you should be convinced to use cloud-based storage tool. Moving your IT infrastructure to the cloud is the next step. Your business will enjoy the same benefits of cloud storage —but for your IT.
Stay updated with Uptime by V2 Cloud
A curated newsletter about the world of IT, tech and cloud computing