The Advantages of Cloud Computing for Legal Services Companies
Mar 24, 2023
03 mins 46 seconds
Author: Vishnu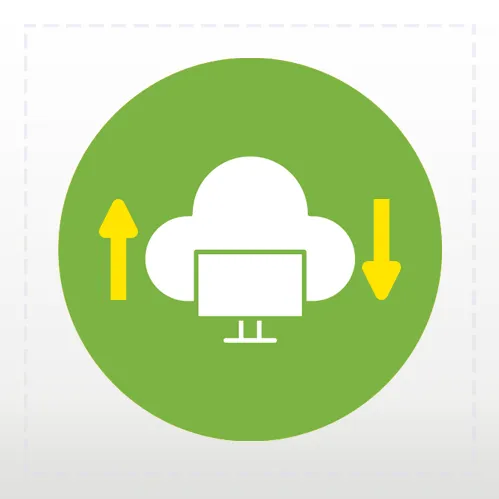 The management of IT infrastructure by organizations in the digital era has been dramatically revolutionized by desktop as a service (DaaS). Cloud computing gives businesses the flexibility and security they need to stay ahead of the competition by enabling them to migrate their workstations to the cloud. Companies that provide legal services and allied businesses in particular might use DaaS solutions for safe document management. This article examines V2 Cloud's advantages as a leading provider of DaaS for businesses that offer legal services.
What is DaaS and how can it help legal services companies and practitioners?
Legal firms and legal practitioners may access their desktops from any location, at any time, and on any device with the use of a cloud-based solution known as desktop as a service (DaaS) or virtual desktop online (VDO). Businesses now have a secure, adaptable alternative to the sometimes expensive and challenging-to-manage traditional desktop infrastructure in the form of DaaS. DaaS enables companies to save IT expenses while enhancing security and efficiency.
Secure And Efficient Document Management
Legal services companies have unique document management requirements. The sensitive nature of legal documents means that they must be stored securely and accessed only by authorized personnel. DaaS solutions like V2 Cloud offer legal services companies a secure digital workspace and efficient way to manage their documents. V2 Cloud provides businesses with a secure cloud-based workspace that is easy to manage and access from anywhere.
The security characteristics of V2 Cloud are also unmatched. Sensitive data is secured using cutting-edge security techniques by V2 Cloud to prevent unauthorized access. A multi-layered security system that comprises firewall security, antivirus software, and intrusion detection systems safeguards the virtual desktop environment of V2 Cloud. In order to preserve their data even in the case of a disaster, organizations may choose secure data backup and recovery services from V2 Cloud.
Many Benefits
There are several benefits to adopting V2 Cloud for legal service providers. Businesses can access a safe, cloud-based workspace using V2 Cloud from any device, anyplace. Sensitive data is safeguarded from unauthorized access thanks to the secure virtual desktop environment provided by V2 Cloud. Businesses may save their IT expenditures by forgoing costly hardware and software updates using V2 Cloud.
Versatility and simplicity of Use
The versatility of V2 Cloud is one of its main benefits. Businesses can easily adapt to changes in workforce levels or workload thanks to the ability to scale desktop infrastructure with V2 Cloud. Because of their ability to pay for resources only when they are required, corporations may save money.
The simplicity of usage while utilizing V2 Cloud is an additional benefit. Users may easily access their desktops and programmes from anywhere thanks to the V2 Cloud's user-friendly UI. Additionally, V2 Cloud gives companies centralised administration capabilities that make it simple to administer their virtual desktop environment and guarantee that all users have access to the information and apps they require to be productive.
Additional Benefits of V2 Cloud for Legal Services Companies
Legal service companies can take advantage of a range of benefits when using V2 Cloud for their desktop infrastructure. Here are a few additional benefits of Desktop as a Service (DaaS) that are worth highlighting:
1. Enhanced Collaboration: Businesses can benefit from a shared atmosphere that enables teams to function well together wherever they are thanks to V2 Cloud. Even if they are in various locations, legal professionals can collaborate on the same documents and view the same data. This degree of cooperation can help law companies increase their output and effectiveness.
2. Increased Mobility: Legal professionals can view their computers and data from any location, at any time, and on any device thanks to V2 Cloud's mobility. This enables lawyers to operate remotely, from their homes or while on the go, without endangering the confidentiality of their data.
3. Disaster Recovery: In order to ensure that companies can easily retrieve their data in the event of a catastrophe, V2 Cloud provides safe data backup and recovery choices. Even in the event of an unforeseeable catastrophe, legal companies can rest easy knowing that their sensitive data is secure.
4. Cost-Effective: V2 Cloud has many cost-effective solutions in its roster that can cater to businesses of any size. Businesses can save much of the expenditure on IT maintenance costs, that come in the form of expensive hardware and software upgrades.
5. Scalability: Businesses can easily adapt to changes in workforce levels or workload thanks to the ability to scale desktop infrastructure with V2 Cloud. Because of their ability to pay for resources only when they are required, corporations may save money.
Conclusion
In conclusion, DaaS options like V2 Cloud give legal services businesses a safe and effective way to handle their papers. DaaS solutions are essential for legal services businesses due to their particular document handling needs. Businesses can access a cloud-based workplace from anywhere with V2 Cloud, and the platform's security features guarantee that confidential data is shielded from unauthorised access. Businesses can quickly adjust to changes in workforce size or task thanks to V2 Cloud's flexibility while only spending for the resources they actually use. Additionally, V2 Cloud provides cost-effective options for legal service companies as well as improved teamwork, greater mobility, and disaster recovery. Legal services providers can take advantage of the numerous benefits offered by DaaS solutions and protect their confidential data by implementing V2 Cloud.