How To Develop an Effective IT Strategy For Your Business
June 4th, 2021
08 mins 59 seconds
Author: Gabe Nelson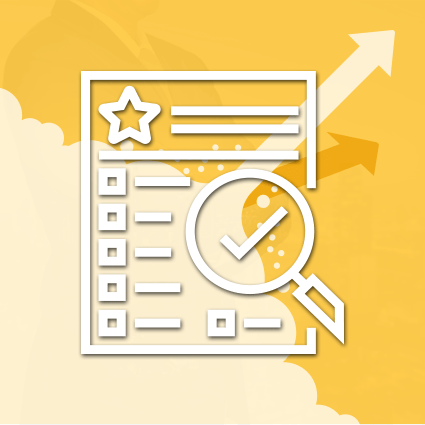 Creating an IT strategy is one of the best things that your business can do. When set up properly, information can be safe, and all work is efficient. It should include a detailed set of documentation that will encompass many things, including your company's vision and any strategic planning for information technology.
A good strategy should include strategy documents, operating models, and budgeting. It will help unify all the business processes and allow for a more comprehensive approach to all cybersecurity assessments necessary. It can even help to improve IT resilience to limit downtime.
It's basically the framework that will guide the implementation of any technological solution you would like to use for your business. The strategies that you can use for this include:
1- Align it With Business Objectives
The first step to work on is to understand your business objectives. For a large company, you may need to divide this up between each department. You will need this information to help come up with a holistic approach to the IT strategy.
Not all departments will need the same things. Creating an effective IT strategy without some input from each department can end in disaster and more work down the line. Remember that your plan must improve communication between your IT department and other parts of the company. To do this, you need to communicate right from the start with every department.
The IT department is involved in many business goals like successfully onboarding employees, leveraging relevant software to create business goals. As you can see, IT plays a huge role in the overall objectives of any business.
Metrics are a big part of creating overall business objectives. A business that wants to improve its customer service or increase its annual income will need to work with the IT department.
2- Gather Information from the Stakeholders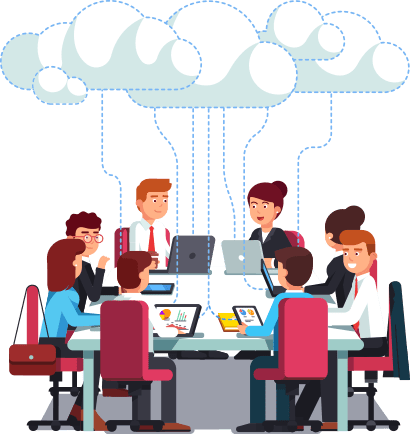 As you develop an IT strategy, it's important to get people involved in the work. You need to get something set up that will support your current needs and can scale for future growth. To do this, you need to understand key technology trends in the industry. You also need to look at the specific tools that you can leverage for your unique industry and niche.
The IT department is in charge of the support and deployment of any tools or software that is being used for daily business activities. Without IT support, many technology-based tools are underutilized or misused.
While key stakeholders may offer the original guidance for the overall planning, the staff on the ground will help guide this process. To conduct the information-gathering process, you have many options. Individual conversations and group interviews can give you some insights into what your customer would like to get done. You can work on these objectives through meetings that are set up to examine tech solutions for common needs and problems.
3- Define IT Scope and Requirements
The next step is to define the requirements and the scope of your IT strategy. It needs to address the objectives of the entire company and of each individual business unit.
While the focus of this new strategy should be on your long-term goals, it's important to schedule some smaller milestones. This allows you to stop and review as well as validate the results to make sure everything is effective.
The best way to do this is to roll out the tool or application to a small group of users. These testers will use the tool and verify its ability to perform necessary functions, and that the result verifies the projected outcomes.
Testing is an important step when implementing any major IT-driven change. The experience of the test group can lead to pulling back from full implementation.
Smaller test groups allow IT support to verify that they can adequately support and assist over the long term. There is nothing more foolhardy than throwing a new product into the mix without making sure that the IT department can handle the support that it will require.
4- Audit Your Current System
Do not go through a new IT strategy without first looking at the infrastructure that's already in place. This includes all the hardware in the data center. Look to see what is present, what your current capabilities are, and any gaps that you need to fix.
Consider how employees are using the current technologies and which challenges each department may need help with. You can work to create the strategy that you need, whether you build from the current system or start from scratch.
It also required testing to get a good set of metrics about performing your IT network and its related support system. You might drill down to specific items that involve a single application or tool. Implemented changes are easily tracked when you are working with a small sample group.
When looking at your company:
Make sure that you audit all the factors that come into play when using a specific solution.
Validate that the product does not threaten the network security.
Find pragmatic ways to maintain updates and other necessary solutions.
If the solution or tool is found to be secure and easy to maintain, verify that it's providing the desired functionality.
Test any product that needs to work in tandem with other products.
Verify before it's rolled out to live environment use.
Audits are an absolute must if you are intending to make any kind of long-term solution work for your business. The audit process can reveal security threats, as well as business efficiency, hang-ups.
5- Define the KPIs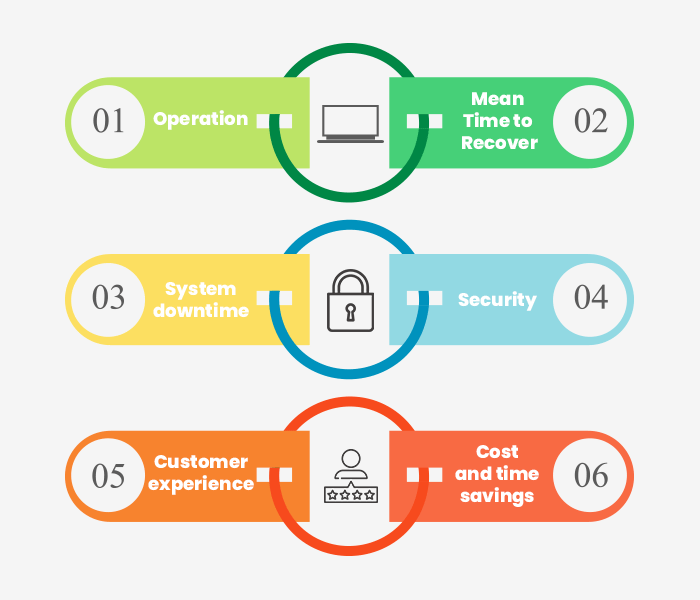 Never come up with a plan that you can measure. Define a set of key performance metrics (KPIs) to measure effectiveness and to make sure that your IT strategy is doing the work it should be doing.
There are different KPIs that you can choose depending on the focus of each security component. Some examples could be:
Operation: This will determine how well a department operates.
Mean Time to Recover
System or technology downtime
Security to see how safe the network is
Customer experience to look at whether improvements happen
Cost and time savings
Decide during the planning which KPIs are going to be the most important for your needs and determine how you will measure them. Some of these metrics will concern the entire business, while others are only related to the performance of the IT team itself. Taken together, they provide an excellent picture of the overall effectiveness of your IT strategy.
6- Get Everyone On Board
With a plan in mind, it's time to get support from your executive team. Be prepared with all the data. Tell them about cybersecurity and the return on investment for these new IT initiatives.
Come with the data, the projections, and all the paperwork you can. Be prepared to answer questions. If you did the work above, the executive team will implement the strategy.
Real-time metrics can be calculated per team, per project, or be taken from the business. A combination of many kinds of data will confirm the effectiveness of an IT strategy.
As an example, network security is only as effective as the education of your users. If you are only looking at the metrics of secure behaviors on the IT team itself, you will miss issues that are occurring when regular users are clicking on spam or making other essential cybersecurity gaffs. To validate the data that you have collected and make it relevant to the entire business, you need to provide all the information related to the outcomes of your strategy.
7- Consider the Resources You Want to Use
Your company may already have its own IT team. This team may do an excellent job of maintaining your system, but asking them to take on additional IT projects could stretch your resources.
Consider whether your team can handle the new workload or if you need to work with an IT consulting firm to make this easier. You do not want to overwhelm them, or you leave big openings in your security.
Determining how many people should be committed to each area of support is difficult to quantify in absolutes. Each company will need to scale the size of their related teams based on their individual needs. In smaller businesses, it can be a one man job but usually these are the basics roles that must be filled:
Security Team: They are the people that keep your data safe and make sure that your business remains viable even if something goes wrong.
Support Team: This team handles calls from users with issues and help to verify that applications and tools are behaving as they should.
Network Team: They implement the solutions that allow you to communicate as a unified business and safely transfer data in your company.
Hardware Technicians: This job title can differ. They are the boots on the ground people who fix broken hardware, replace computers and servers and work on solutions to hardware challenges.
There are cases where unique needs require the creation of specific teams related to applications that are used by the entire company. In the medical world, Epic is a widely used electronic medical record tool. It's a large and complex asset and often requires its own team of tech support specialists.
The staffing requirements of these components will vary depending on your unique needs, but it's important to not leave out any of them or your business will suffer.
8- See if Cloud Services are Right for You
Using cloud services will help facilitate the work between your employees. It's important to make sure this is a part of your IT cloud , especially when remote work is trending. There are a ton of benefits to using cloud services, but when the wrong one is chosen, your data could be at risk. Check to see whether your current cloud services are designed to handle your workload and have adequate security measures in place
V2 Cloud solves your business needs because it's tailored to your business needs. You can use this solution for your remote employees and your in-house teams while making sure everything is highly secure. Best of all, V2 Cloud offers a centralized dashboard that makes IT management seamless and straightforward.
A good IT strategy is nothing without good tools backing it. Using the right cloud desktop will provide the backbone for all the other necessary decisions that you make to optimize your strategy. Solutions that aren't safely hosted in the cloud cannot work optimally for long. Responsible business practices in today's fast-paced business world start with quality cloud hosting.