How to Protect Your Employee and Business From Cybersecurity Threats
Feb 20, 2023
03 mins 24 seconds
Author: Paul Moronfola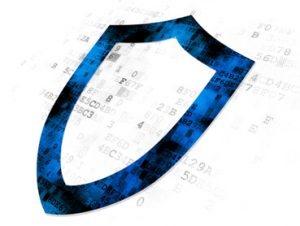 Implementing measures that protect employees from cybersecurity threats is one way to prevent the loss of business data and protect your business. Such measures become crucial for businesses that utilize remote workers due to their location, use of personal items, and reliance on the network. How can businesses then protect their employees and data from cybersecurity threats? This article discusses several measures to keep your employees and data safe.
1. Provide Employees with Company Devices
While this measure is capital intensive, providing your employees with company devices can protect your business and employees from cyber criminals. Company devices with stringent security protocols, proper firewalls, antivirus software, and good user experience can limit exposure risk to cybersecurity threats without affecting productivity.
Although onsite employees would most likely use company devices, remote workers have much more to gain from company devices because using personal devices can invite unknown computers and mobile devices onto the organization's IT infrastructure, undermining their security standards. A company device will have proper firewalls and antivirus software. Furthermore, it gives your employees the right tools to succeed.
2. Train Your Employees on the Best Cybersecurity Practices
Employees are a source of weaknesses in any cybersecurity efforts. As a result, proper training focused on ensuring a high level of security without compromising the standards and conventions of the business should be fundamental. Training includes identifying email phishing attempts and other cybersecurity threats, spotting attacks before or as they happen, and knowing what to do in case of a cyber attack.
You can foil attempts to infiltrate secure remote network environments and steal personal data with proper training. Furthermore, employees can be your IT department allies in protecting company, employee, and client data.
3. Use Strong and Secure Passwords
As a business, you set a standard on the password that employees use, as what employees consider a strong password might differ from yours. Standards guidelines you set include:
Make compulsory the use of special characters, uppercase and lowercase letters, and numbers in the password
Use at least 12 characters long
Ensure they do not use passwords related to the business or employee name and belongings.
Aside from creating a strong password, you should create a guideline for employees to follow to keep their passwords secure. Below are a few that you can implement:
Avoid sharing company passwords with anybody, even friends and family members.
Do not send the company password via unsecure communication means such as emails and text messages.
Avoid using the password as a credential for other platforms such as banking, social media, or online shopping.
Use a secure password manager that updates stored passwords, encrypt them, and requires multi-factor authentication.
Do not write company passwords on sticky notes or cards.
Immediately change passwords when employees suspect a compromise.
4. Enable Multi-factor Authentication
Ensure that company IT infrastructure is only accessible to employees after multi-factor authentication (MFA). MFA will require employees to sign in with their credentials and a one-time code generated by an app. This will further add a layer of security to prevent people from guessing or stealing your password.
5. Take Advantage of Cloud Computing
Another way to protect your employee and business from cybersecurity threats is by using cloud computing. Unlike an onsite server, cloud computing provides businesses with a great baseline of protection. Generally, a cloud computing service will provide businesses with a secure cloud-hosted environment and integration with computer resources for employees. As a result of the high focus on security, business and employee data are kept safe.
6. Limit Access to Sensitive Data
Another foolproof way to protect business data is to limit the employee's access to sensitive data. Consequently, this will reduce vulnerabilities of data. However, it can also result in productivity loss.
How V2 Cloud Can Help to Protect Your Business From Cybersecurity Threats
Of all the different ways to protect your employee and business from cyber threats, using cloud computing can be the most effective way. V2 Cloud provides businesses with a secure cloud-hosted environment where employees can work via the internet using their PCs or tablets with infinitesimal chances of cyber-attacks. Our cloud-based security solutions offer state-of-the-art protection against data breaches, malware, and other online risks. With V2 Cloud, you can enjoy peace of mind knowing that your sensitive information is secure and protected from any potential threats.
Our platform is designed to provide businesses with a comprehensive security solution that is easy to implement and manage. We offer advanced threat detection and response capabilities that help identify and mitigate potential threats before they can cause damage to your organization. Our DaaS solutions are customizable to fit your unique business needs and can be easily scaled to accommodate growth as your business evolves.
In addition to our advanced security solutions, V2 Cloud offers exceptional customer support to ensure that you have the guidance and resources you need to fully protect your organization. Our team of experts is available 24/7 to answer any questions you may have and provide you with the support you need to keep your business safe.
If you're serious about protecting your employees and business from cyber threats, V2 Cloud is the solution you've been looking for. Contact us today to learn more about how our advanced cybersecurity solutions can help safeguard your organization.
Final Thought
Protecting your employees and business from cybersecurity threats involves several measures to prevent data loss. This article discusses several measures to keep your employees and data safe.