Implementing Azure cloud virtual desktop infrastructure might seem daunting if you don't have an in-house staff well versed in the process. It's completely normal to hire outside help. That is why hiring Azure consultants has become so popular.
Cloud consultants, in our case Azure consultants, provide expertise in the migration and implementation process. In essence, the goal is to ensure cloud infrastructure is implemented correctly to avoid any hiccups later on.
Considering the number of consultants in the market, it's normal to wonder who to go with. Here, we've compiled a list of the top Azure consultants based on customer reviews across different platforms. The companies shortlisted have been vetted to ensure they have the Microsoft licenses that any Azure consultant should require.
But before we get to the list, let us walk you through our assessment criteria and break down everything you should expect from a cloud consultant.
Cloud Consultants: Are They Worth It?
Yes, cloud consultants are worth the hire. For now, popular cloud products such as Azure, AWS, and Google Cloud are pretty complex. Deployment is not easily achievable by in-house staff. And even somehow you're able to deploy your infrastructure without outside help, you still might run into issues down the line.
There's a reason Microsoft has officially listed Azure partners after careful analysis of the company. They also understand that implementing cloud infrastructure can be pretty complex without IT staff explicitly trained to execute the task.
Without an expert who understands the entire implementation lifecycle, there are bound to be issues that can hinder the effectiveness of operations later on. That's why getting outside help is safer to ensure the implementation goes smoothly.
More importantly, hiring a cloud consultant might carry a cost in the short term, but it can save costs by avoiding issues arising in the long term.
Assessment Criteria
Although we've vetted all of the companies included in this late, we've made sure only to include companies with a high number of positive user feedback on third-party review platforms. This includes:
We made sure all of the companies included are certified Microsoft partners. Additionally, we also weighed in Glassdoor and Indeed employee reviews to assess the company's internal effectiveness.
Azure Consultants 1: N – IX
Client Portfolio: Seeking Alpha, Opentext, Currencycloud, GoGo, Lebara, etc.
Average rate (per hour): $50-$99
Min. project size: $100,000
Average user rating: 4.8
Primarily based in Europe, N-iX is a service-based IT company specializing in custom software development. The company has a diverse range of service offerings that include:
Cloud Solutions
Data Analytics
Big Data
Business Intelligence
IoT
UI/UX
VR Production for Enterprises
N-iX has the expertise to deploy Azure-based cloud infrastructure as part of its cloud consultancy service offering. According to the company, they can help deploy solutions for multiple industries, including Retail, Fintech, Supply Chain and Logistics, Healthcare, Telecom, Manufacturing, etc.
Azure Consultants 2: Emergent Software
Client Portfolio: Electromed, The Tile Shop, OneProtection, Compeer Financial, Steelcase, etc.
Average rate (per hour): $150-200
Min. project size: $25000
Average user rating: 4.9
The second company included in our list highlights Azure consultancy as a core part of its service offering. Based in Minnesota, USA, Emergent Software primarily focuses on the U.S. market. The company was named in Inc. Magazine's list of 5000 fastest growing companies in 2022.
The company's Azure cloud services include helping clients with cloud migrations, implementing Windows Virtual Desktop, disaster recovery, and backups.
Azure Consultants 3: Insight
Client Portfolio: Westerra, Lane Regional Medical Center, U.S. Fire department
Average rate (per hour): $100-150
Min. project size: $5,000
Average user rating: 4.8
Insight checks all the right boxes, which is why it's on the Fortune 500 list of top IT service providers globally. The company is not only a Microsoft Certified Partner but has been vetted by Microsoft as one of the leading MSPs in Azure Consultancy. The company has secured the expert MSP badge, the highest awarded competency given by Microsoft.
Insight has specialized consultancy for Azure in areas including Data warehouse migration to Azure, Teamwork Deployment, Windows Server and SQL server Migration to Azure, etc.
Azure Consultants 4: TechMD
Client Portfolio: Promofill, J. Derek Lewis & Associates, Girl Scouts of Greater Los Angeles
Average rate (per hour): $150-200
Min. project size: $5000
Average user rating: 4.9
Founded in 2003 and based primarily in the U.S., TechMD has a very limited but specialized list of service offerings. The company focuses primarily on consulting and managed IT services. Given that it's on this list, it's safe to assume that Azure-based cloud consultancy is included.
Azure Consultants 5: IT Svit
Client Portfolio: Myrabyte, SIEMonster, Coinfalcon, exto.io, Inside Outlier, Codeta, etc.
Average rate (per hour): $25,000
Min. project size: $50-100
Average user rating: 4.9
One of the highest-rated companies on Clutch, IT Svit is an MSP that helps businesses looking to outsource their IT infrastructure. IT Svit is based in Ukraine but caters to companies worldwide.
The company provides specialized services in many areas, including DevOps, Big Data, Data Migration, Cloud Consultancy, etc. As for its cloud consulting service, consultancy relating to Azure is included.
Azure Consultants 6: Radixweb
Client Portfolio: Xerox, Barr Credit Services, APS Marketing Group, Visiun, Easydisc, ECAT, etc.
Average rate (per hour): $25-50
Min. project size: $25,000
Average user rating: 4.8
Radixweb has been included in Clutch's Global 100 in software development and has received multiple awards in its domain. The company shows all the right competencies to be on this list, particularly for Managed Cloud Services, including Microsoft Azure. The complete list of services offered by the company includes:
Embedded Product Development
Software Development and Consulting
IT Recruitment Services
Quality Assurance (QA) and Testing
UI/UX Design
Azure Consultants 7: CyberDuo
Client Portfolio: Ocean Medical, Movers Union, AP Construction, k-12 organization, etc.
Average rate (per hour): $150-200
Min. project size: $5000
Average user rating: 5.0
Although the list of services offered by CyberDuo might seem small, it's perhaps for the best if you're looking for a company dedicated to the cloud consultancy space. CyberDuo specializes only in cloud consultancy relating to Azure. According to the company, they have successfully achieved:
1000+ Azure migrations
30,000+ Microsoft 365 email migrations
3000+ managed mobile devices
5000+ managed Microsoft Team users
5000+ managed Windows 10 devices
1000+ PB Data migration OneDrive
Based on official Microsoft data, CyberDuo has silver competencies in helping with small and midmarket cloud solutions.
Azure Consultants 8: OSI Beyond
Client Portfolio: National Art Education Association, American Society of Colon & Rectal Surgeons, WEDI, American Society of Tropical Medicine & Hygiene
Average rate (per hour): $100-150
Min. project size: $10,000
Average user rating: 5.0
As the final entry on this list, OSI is a U.S.-based Managed IT Service Provider specializing in cloud solutions and cybersecurity. The company holds Microsoft silver competencies in providing small and mid-market cloud solutions. The company's cloud consultancy expertise includes Enhanced Security Services and Equipment Lifecycle Management.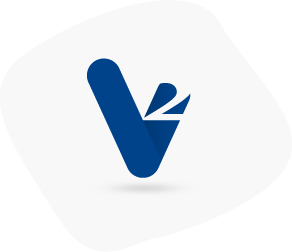 Final Wrap-up
The list of Azure consultants is extensive. And even Microsoft has a directory where it recommends certified partners to choose from. But, the decision process shouldn't end here. It's essential to check user reviews across independent platforms such as Clutch, G2, or GoodFirms.
Having said that, there's a valuable question that we need to weigh in. Why exactly is it that you need to hire consultants for the deployment of cloud products? Shouldn't companies as big as Microsoft, Azure, and Google figure out a way to simplify deployment, so businesses don't have to hire consultants simply to run their products?
There's no easy way to say this. But yes, that should be the case. In the current cloud ecosystem, the complexity of the deployment process requires consultants. But it really shouldn't.
So what if we told you that with V2 cloud, there's no outside help required? Well, we simplify the deployment process and have the required human resource to help our clients out with deployment. We don't believe a business should hire consultants simply to run our product. If it sounds hard to believe, how about booking a free consultation with our team to learn more about how this would work?