It's important to scale up your IT infrastructure with your business. You'll need modern hardware with state-of-the-art security features and an easy-to-use interface to keep up with the competition. Amazon web service (AWS) is usually the first choice when upgrading your cloud infrastructure. The trusted cloud service provider that top organizations, such as Facebook, Twitch, and Netflix, use AWS.
AWS offers cost-effective packages bundled with a high-performing and highly secure cloud platform. However, migrating to AWS and implementing its complex cloud infrastructure can be intricate. You can get overwhelmed in this task, especially for companies that do not have in-house experts capable of deploying AWS. Luckily, there are many experts available that can help you with your cloud setup.
These experts are called AWS consultants, and they specialize in web offerings from Amazon. They use their knowledge and skills to help you decide what cloud services you need and migrate your system to AWS.
Choosing the right AWS consultant is an important and tough task as several consultancy firms operate online. We've shortlisted some of the best AWS consultancy firms to help you decide which is best for your business needs.
Let's take a look at them below.
Our Picks! (for 2022)
All the firms mentioned have been selected via thorough research and strict criteria. Here are our top picks;
AWS Consultant 1: Binariks
Founded in 2014, Binariks has made a name in the IT industry. The company comprises around 200 employees and holds operations around the globe. Binariks offers many IT services such as application development, UI/UX design, and Big data. They have successfully completed projects for e-commerce, healthcare providers, marketing platforms, and many more.
As a certified AWS partner, Binariks has 5+ AWS certifications and 5+ customer launches. The company also holds several accolades from top firms such as Microsoft and Google. It was held amongst the top 1000 companies by Clutch in 2020 and 2021, and 2022 by App Development Companies.
As an AWS consultant, Binariks works with a comprehensive AWS technology stack. They offer web solutions, including migration and transfer, Architecture setup, App development, and constant support.
Some key details include:
Minimum 50$ per hour charge.
Minimum project size of 10,000$.
A 4.9/5 average rating from user reviews.
AWS Consultant 2: Stackoverdrive
Next on the list, we have StackOverdrive. StackOverdrive has been operating since 2014 and is a small-sized organization with a team of about 10-20 technical experts.
StackOverdrive offers a wide variety of services for its AWS clients, which include Cloud infrastructure design, Cloud migrations, and security setup. Furthermore, they also provide cost optimization and management, which could potentially help save up to 30% of your total cost per year.
Some key details include:
Minimum 50$ per hour charge.
Minimum project size of 10,000$.
A 4.5/5 average rating from user reviews.
AWS Consultant 3: ITransition
The third firm on our list is ITransition. Itransition has been an IT firm in the software engineering business for more than 20 years. With over 1000 IT professionals working for them, ITransition is the largest consultancy we have discussed thus far.
They have completed more than 1500 projects related to finance, healthcare, telecom, etc., for 800+ clients, including Philips, PepsiCo, Adidas, and eBay. Some of the services they offer include:
Data Analytics
Intelligent automation
Cloud consultancy
Product development
Since 2008, ITransition has been a member of the AWS partner program with 50+ AWS certifications and 20+ successful customer launches. ITransition offers consultation for the entire amazon cloud stack and helps build microservices-based solutions.
Some of their main offerings for AWS cloud include:
Infrastructure setup
Application optimization
Migration to AWS
Amazon S3 storage lifecycle
AWS solutions for DevOps
In short, this company is one of the best in the business. They offer a complete package of AWS solutions, have a team of 1000+ highly competent engineers holding BS, MSc, or Ph.D. degrees, and a client base spanning 40 countries.
Some of their essential details include:
Minimum 25$ per hour charge
Minimum project size of 25,000$.
A 4.9/5 average rating from user reviews.
AWS Consultant 4: Accenture
Accenture was founded in 1989. Throughout the years, they have grown to become a large-scale enterprise serving 7000+ clients in more than 120 countries across the globe. They boast a team of 710,000+ employees situated across 50 different countries.
With such a vast team of IT experts, Accenture offers services for various industries, for example, Blockchain, Automotive, Banking, Travel, Artificial Intelligence, supply-chain management, and many more. Some of their offerings include:
Data Analytics
Building CRMs
Finance consultancy
Cloud consultancy
Implementing automation solutions
Cloud infrastructure creation and management
Accenture offers cloud consultancy for the AWS stack. They provide an end-to-end solution to migrate and manage operations on AWS. They have more than 20,000 certified professionals holding over 24,000 AWS certifications. They are recognized with 20 different AWS competencies, have 1000+ AWS customer launches, and are members of 9 different AWS partner programs. Some of their AWS offerings include:
Migration to AWS cloud
Data analytics on AWS
Machine Learning and Artificial Intelligence on AWS
Cloud security setup
Other important details for Accenture include:
Minimum 100$ per hour charge
A 4.2/5 average rating from user reviews
A large team of certified AWS experts
AWS Consultant 5: N-iX
Formally known as Novellix, N-iX started in Ukraine back in 2002. N-iX began as a simple software development agency, but it has now grown into becoming an IT enterprise over the two decades. Several reputed companies trust N-iX such as Fluke, OpenText, Currencycloud, and TuneIn. They offer various services, including game and VR development, QA Testing, Application development, and data analytics.
N-iX also holds impressive industry recognition with accolades such as:
CRN's 2022 Solution provider 500
Listed amongst the top 50 global organizations in 2022 by EMEA Workplace awards
Recognized in the 'Global outsourcing 100' by IAOP.
With a team of 1800 talented software engineers, they offer a wide variety of cloud services including, but not limited to:
Data management using SQL, NoSQL, Big data technologies, and BI tools
Application deployment on AWS, Azure, Google Cloud, and OpenStack using Docker or Kubernetes
Cloud-based DevOps services using Terraform, CloudFormation, etc.
As Amazon's advanced consulting partner, N-iX has successfully delivered 80+ AWS projects with the help of 35+ AWS-certified Architects. If you wish to upgrade your application to the cloud, N-iX has you covered with their industry-leading services like:
Cloud analytics
Cloud migration
Cost optimization
DevOps
N-iX has been in business for quite some time and has built a reputation. They provide efficient and reliable services. Some of their key highlights are:
Minimum 50$ per hour charge
Minimum project size of 100,000$.
A 4.8/5 average rating from user reviews.
AWS Consultant 6: Altoros
Altoros was established in 2001 as an outsourcing software development vendor. Starting as a website builder, the company has grown with the needs of the IT industry. Today, they specialize in cloud technologies. They have seven offices across the globe, 1400+ projects and 750+ customers. They also have critical partnerships with industry giants like Amazon and Microsoft are some traits that help Altoros stand out.
Altoros offer application upgrades and migration using modern tools such as VMware, Istio, Cloud-Native, MS Azure, AWS, and many more. They have helped create solutions for BlockChain, Artificial Intelligence, Big data, Cloud applications, and many more.
As an AWS Advanced Consulting Partner, Altoros holds 20+ AWS certifications and has carried out 5+ AWS Customer launches. They provide help with various AWS technologies such as:
AWS Lambda
Amazon Cloud front
AWS DevOps
AWS Fargate
Many large enterprises trust Altoros for their cloud operations on AWS. Its services has helped them cut costs and build a scalable and highly available infrastructure.
Some other highlights for Altoros are:
Minimum 50$ per hour charge
Minimum project size of 25,000$.
A 4.7/5 average rating from user reviews.
AWS Consultant 7: Metal Toad
Metal Toad started operation in 2003 as a software development agency helping clients build and maintain their websites. Today the firm has grown to become a leading cloud partner for amazon.
Metal Toad exclusively specializes in Amazon cloud services and was ranked as the "Top AWS Provider" by Upcity marketplace. With strict top 1% selection criteria, their team comprises some of the most talented individuals from diverse cultural backgrounds.
As Amazon specialists, Metal Toad collectively holds 20+ AWS certifications, Six AWS service validations, and is a member of three partner programs. They have also successfully carried out 20+ AWS customer launches. Some of its most prominent clients include Sony, Sony Pictures, DC, Warner Brothers, Paramount, and NBC.
Metal Toad has you covered with almost every service AWS has to offer, such as:
AWS Lambda
AWS EC2
Several AWS Machine Learning services
AWS snowflake
Some good-to-knows regarding Metal Toad are:
Minimum 100$ per hour charge
Minimum project size of 25,000$.
A 4.4/5 average rating from user reviews.
AWS Consultant 8: Simform
Starting operations only a decade ago, Simform is the youngest company on this list. But, don't let the years fool you; Simform has a market reputation just as good as others. Their client base and user ratings (all of which we will discuss later) are incredible, especially considering their relatively fewer years in the market.
Simform is an all-in-one software agency that offers software development, Cloud development, DevOps, and Software QA testing services. In addition, they also provide a hiring pipeline that allows you to hire top talent from their pre-vetted pool of engineers in just three days. Simform provides software solutions to over 900 happy clients. Their services are trusted by Fortune companies, including Sony Music, PepsiCo, Marriott, and Red Bull.
Apart from being an Amazon Partner, Simform holds 20+ AWS certifications, two partner programs, and 1 AWS service validation. They have also had 20+ successful AWS customer launches.
Some of their cloud services include:
Migration to the cloud
Cloud performance monitoring and optimization
Cloud infrastructure management
Their detailed tech consultation includes the challenges of the projects and the tech stack required for your problem.
Other details you might want to know are:
Minimum 25$ per hour charge
Minimum project size of 25,000$.
A 4.9/5 average rating from user reviews.
So What are the Best Amazon AWS Consultants for You?
Every Amazon AWS consultant we have discussed provides reliable services and has a reputable client base.
So how do you decide which is best for you?
Making such a decision can be tricky, so you must be well aware of your requirements. Not all Amazon AWS consultancies cost the same. So, it boils down to your project scale and budget. If you are a small-scale business looking to shift to the cloud, you might want to keep consultancy costs to a minimum. In that case, you'll choose a reasonably priced firm with good reviews. On the other hand, if you own a business with a large user base, you will have to contact consultancies experienced in large-scale handling projects and offer advanced services such as security setup. These may cost more than others, but the price is worth the additional service.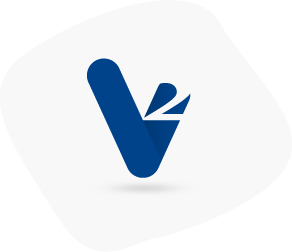 V2 Cloud: An AWS Alternative
Looking for a cloud virtual desktop solution? What if we told you there might be something better for you than AWS?
As an Amazon WorkSpaces alternative, V2 Cloud offers you a top-tier cloud solution experience for as low as 40$ per month! Our easy-to-use interface allows for easy deployment, so you do not have to spend additional money on cloud consultants. V2 Cloud not only offers a premium experience but helps you cut down on any unnecessary costs.
We offer an integrated cloud space to ensure everything is within your grasp on a single pane. Our in-house virtualization software allows for a highly optimized experience for our cloud desktop users. On top of that, our extensive security features ensure you don't have to worry about cyber attacks. Finally, our customer service is one of the best among our competitors, ensuring none of your queries go unanswered.
To experience our customer support, book a demo today.