Forex trading is a highly demanding, time-sensitive activity that is extremely reliant on fast and reliable internet connectivity.
This is why many Forex traders often utilize Forex VPS hosting to ensure an uninterrupted trading environment so they can maximize trading volume and potential profits.
In this buying guide to Forex VPS, we will discuss the best Forex VPS hosting providers that are available in the market today.
Not only we'll review our choice for the top 7 VPS hosting services, this guide will also cover:
The basics of Forex trading
What is Forex VPS hosting
What are the benefits of using Forex VPS hosting
What should you consider when choosing between different Forex VPS hosting solutions?
Without further ado, let us begin this guide with the basics.
Forex Trading and Forex VPS Hosting: The Basics
Forex (Foreign Exchange) trading is the activity of changing one currency into another for trading purposes, with the hope of making profits from the trading activities.
The foreign currency market is a massive market in which people can trade from all around the world, and the market is also very liquid. Many buyers and sellers are actively trading at any time, which can be a double-edged sword. P.S. Don't forget to declare the Forex revenues in your income tax statement!
On the one hand, Forex trading is very transparent, and it's very difficult for rogue traders to influence the market. However, due to the large trade flows within the system, trading currencies is also both complex and risky.
Due to the fast-paced, high trading volume and flows, even the slightest connection problem could cost the Forex trader a lot of money and potential profit.
This is where the use of Forex VPS hosting providers can help the trader in ensuring a fast, reliable, and uninterrupted connection with optimal latency.
What is a Forex VPS Hosting?
What is VPS?
VPS stands for Virtual Private Server, and in a nutshell, it is a hosting solution that uses virtualization technology to share the capabilities and resources of a private server with multiple users.
To really understand VPS and its benefits, we have to first learn about the two main types of hosting services available in the market:
Private server:
A single, dedicated physical server is hosting the website. Since the website is not sharing resources with others, it is much faster and more reliable, but it is much more expensive since you don't share the costs with other users.
Shared hosting
The website shares its resources with other users to lower costs. However, with the lower costs, it also sacrifices speed and latency. Security may also be compromised since when a user is compromised, other users sharing the hosting service may also be affected.
A VPS essentially provides the best of both worlds: it's more affordable than renting a private server, and yet it is faster, more stable, and more secure than shared hosting.
VPS for Forex
In the context of Forex trading, VPS can be used to permanently establish a stable and secure connection between a computer (on which the trader will perform trading) to the trading network.
There are many trading platforms and software available in the market at the moment. For example, if you connect to MT4 or Active Trading Pro on your home computer without VPS, you can definitely perform trading with the standard trading network.
However, what if your internet is unstable during this trading process? Or what happens if your computer freezes?
Without VPS, you'll lose the ability to open or close your trades, and in the fast-moving Forex trading market, this can be a huge issue.
By subscribing to a Forex VPS hosting provider, you can eliminate this issue and maintain the connection to the trading network even if there's a power outage, and you can configure the Forex VPS to perform automated trading (open, close, or amend, etc.) as needed.
How Does Forex VPS Work?
In layman's terms, technically, a Forex VPS is a virtual desktop or cloud-based desktop.
The Forex VPS involves a physical server that is equipped with virtualization technology so it can divide its OSs, applications, and physical resources into multiple computers (the traders' computers connected to the VPS.) This physical server is permanently connected to the Forex trading network, and traders can then remotely access this server via the VPS configuration.
Thus, even when the trader loses connectivity due to a power outage, internet connectivity issue, or system glitch, the VPS maintains the connection.
This gives the trader safety and security by maintaining uninterrupted trading (i.e., via automation.)
For serious traders, Forex VPS can be considered a crucial part of their risk management strategy.
The majority of Forex VPS hosting providers offer their services in the SaaS model. Traders pay a set subscription fee monthly or annually before they can access the Forex VPS hosting service from a provider.
Further below in this guide, we will review some of the best Forex VPS hosting providers available in 2022.
The Benefits of Using a Forex VPS
Here are the most important benefits traders can get from Forex VPS services:
1. Improved latency
In trading, "latency" means how fast each trade gets executed.
Since the trade happens online, there will always be a delay between the moment you click the "Submit" or "OK" button and the moment the trading platform of your choice sends the trading confirmation to the marketplace and the actual moment your trade is confirmed by the marketplace.
The latency of each trade is typically just milliseconds, but in fast-paced Forex trading, these mere milliseconds can literally make or break the trader's profits. When latency is significant, there can be a difference in price between the moment the trader hits the submit button to when the trade is confirmed, a phenomenon we call "slippage."
The Forex VPS configuration ensures a stable connection with lower latency by positioning the physical server closer to the actual exchanges to minimize slippage, which is more cost-effective than actually renting a dedicated physical server close enough to the exchanges.
2. Automated backups
By utilizing a Forex VPS service, your entire trading configuration will be backed up regularly, including the state of the Operating System (OS) and trading application.
Meaning, that even if you experience a power outage or sudden computer crash, you can continue trading right away without having to spend your valuable time re-configuring your trading station.
3. Improved security and reliability
Above, we have mentioned the main benefit of using Forex VPS is to maintain secure, fast, and stable connectivity to the trading network. Typically the physical server used to run the VPS is also very powerful, with CPU speeds up to 20% higher than traditional cloud-based servers, with more RAM available to run trading processes in parallel for multiple users.
A proper Forex VPS service is also easy to set up and deploy, giving you a simple and cost-effective way to help you perform uninterrupted and secure trading while minimizing risk. You can put your focus on the actual trading process rather than having to worry about the technicalities.
Top 7 Best Forex VPS Hosting Providers in 2022
The benefits and clear demands for Forex VPS hosting due to the increased popularity of Forex trading, in general, have caused the wide availability of so many different Forex VPS hosting providers in 2022.
With so many different providers available, choosing the right solution for your unique needs can indeed be challenging.
However, we've evaluated the leading Forex VPS services available in the market today, so you can set up and run your own platform in no time.
How did we evaluate the Forex VPS hosting providers?
We've evaluated a wide variety of Forex VPS hosting providers with different price ranges and different sets of features, and we've evaluated:
The reputation of the vendor, terms/conditions, and the overall customer support quality
Speed, latency, reliability, and ease of use of the Forex VPS solutions
Pricing packages, scalability, and overall value according to the price ranges
Based on our evaluation against these criteria, here are our top picks:
1.V2 Cloud
While V2 Cloud is not technically a specialized Forex VPS service, it is one of the most powerful and versatile virtual desktop solutions that you can easily configure as a Forex VPS solution.
Once configured, traders can remotely access the trading applications and data run via C
Multi-factor authentication and SSO support for major SAML-compatible SSO providers (Azure SSO, V-KEY) to ensure security
Daily backups with intuitive restore functions. 7-day of backups retention by default, but you can extend this to a 14-day or 21-day retention.
Built-in live help chat that you can access directly from the app. Email and phone-based supports are also available.
Sensitive data is securely hosted in a 24/7 monitored environment, and yet V2 Cloud ensures a seamless experience for remote, on-site, and hybrid attendees with single-sign-on
V2 Cloud's plans start from only $40/month.
2. AccuWeb
AccuWeb Hosting was one of the first hosting providers offering Windows-based VPS hosting services and later on also offered other hosting-related services like a load balancer, WordPress, hosting, and Forex trading VPS, which is the focus of our discussion today.
With that being said, AccuWeb's Forex VPS hosting is very reliable with very low latency dedicated servers and advanced security infrastructure.
AccuWeb's fully-managed Forex VPS offers:
Compatibility with all major Operating Systems (OSs)
Support to all Forex trading platforms
Daily and weekly backup
24/7 trading server monitoring
AccuWeb"s Forex VPS hosting plans start from $9.99/month, making it one of the most cost-effective options available today. All plans offer a 7-day money-back guarantee for all users.
3. ForexVPS.net
As the name suggests, ForexVPS.net is a company solely specializing in offering Forex VPS hosting solutions.
At the moment, ForexVPS.net offers servers at nine different locations, allowing users to select a data center nearest to their Forex broker platform's server.
ForexVPS.net offers the following key features:
Dedicated IP address
Support for both MetaTrader 4 and MetaTrader 5
24/7 technical support
Easy setup and deployment with only 5 minutes of setup time
Choice of Windows Server 2012 R2, Windows Server 2016, and Windows Server 2019 in the Basic plan; more expensive plans offer support to Windows Server 2022.
ForexVPS plans start at $30/month, and all plans offer dedicated IP addresses.
4.TradingFX VPS
TradingFX VPS is a high-end VPS hosting provider offering powerful servers with fast response time designed for fast-paced and uninterrupted Forex trading activities.
TradingFX VPS has data centers placed in most major financial cities all around the world to ensure minimal latency by ensuring users can select the closest MT4 Forex VPS servers anytime.
TradingFX VPS offers the following key features:
Powerful and reliable dedicated servers
Unlimited traffic for all plan
Supports all trading platforms (TradeStation, jForex, cTrader, NinjaTrader, and MetaTrader 4 and 5)
macOS, iOS, Android, and Windows support
Immediate activation
Robust data protection infrastructure and features
TradingFX VPS's plans start from $25/month (Windows 2012 OS), while the most expensive plan (Windows Server 2019 and Windows 10 support) costs $90/month.
5. Cloudzy
Cloudzy, previously called RouterHosting, offers various VPS plans and RDP servers, including cost-effective Forex VPS plans facilitating traders with 24/7 uninterrupted and stable trading.
Built on top-tier infrastructure including NVMe storage to ensure fast data transfers, DDR4 RAMs, and 1 Gbps Internet connection, Cloudzy offers a native MetaTrader support while allowing traders to run multiple platforms at once for both manual and automated Forex trading.
Cloudzy's Forex VPS plans offer the following features:
Supports all trading platforms, including MT4, MT5, and cTrader
Servers are located at 15 strategic locations all around the world
24/7 customer support
Zero resource contention with optimized server solutions and high-spec infrastructure
Guaranteed uptime
Cloudzy's Forex VPS plans start from $7.95/month, making it a very affordable option available in the market at the moment. All plans offer a 7-day money-back guarantee, making Cloudzy a risk-free option;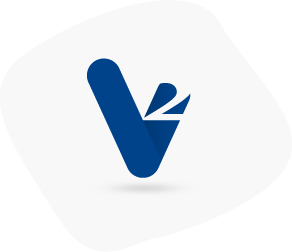 Wrapping Up
Want to improve your Forex trading success? Or are you just getting started with FX trading?
The 5 Forex VPS hosting solutions we've reviewed above can be your partner in facilitating ultrafast and uninterrupted Forex trading to maximize your potential profits.
These Forex VPS hosting services are also ideal if you'd like to use automated Forex robots to maximize their performances.