VDI or Laptop? What Is Best for Hybrid Workers?
February 10th, 2022
05 mins 04 seconds
Author: Frederik Veyrie
The electronics supply chain crisis has amplified the scarcity of laptops and other computing equipment due to semiconductor chip shortages. Pressured by this shortage, organizations need to rethink their moves when dealing with distributed workforces with a heavy reliance on remote IT.
In addition, this shift towards hybrid work models accelerated the adoption of cloud VDI services to enhance business continuity and user productivity for many distributed enterprises. According to a forecast by Upwork, "As a result of their experiences during COVID-19, 61.9% of hiring managers say their workforce will be more remote going forward.".
One thing is for sure, hybrid models are here to stay for the foreseeable future as organizations adopt smaller offices and divide employees into silos to sustain business continuity and operational efficiency. So, the question moving forward will be should VDI or classic laptop be used to facilitate this technological shift?'
Existing Remote Work Solutions on the Market
RDS
Remote desktop services (RDS) is essentially a collective term employed to describe the features of Microsoft Windows Server that allow remote access to desktops or applications. In practice, RDS can make a windows desktop/app available on a non-windows platform such as Android, iOS, etc.
Virtual Private Network (VPN)
VPNs are one of the most dependable ways to secure applications and data while working remotely. VPN technology is fundamentally a virtual point-to-point communication channel that allows workers to securely connect to a corporate network from any geographical location via the internet.
VPNs are typically restricted to desktop and laptop setups and offer access to network resources such as printers and shared folders remotely via a secured internet connection. A VPN also protects against cyber threats like identity theft while you're browsing the internet through it.
Actually, an organizational VPN protects your designated server as connections to the internet through a VPN are taken via a virtual, private channel that others cannot access. In essence, this secure channel accesses the internet on behalf of your PC/ laptop, and masks your identity and location, protecting you from hackers. VPN providers also guarantee military-grade encryption and security via a tunnel. However, the security encryptions vary based on users' or an organization's requirements. Though one of the major drawbacks of VPN technology is the loss of speed since it constitutes highly encrypted, routed connections.
Virtual Desktop Infrastructure (VDI)
VDI is a remote access technology that provides each user with their own dedicated Windows-based system, configured to their preferences. With VDI, different virtual machines are hosted on single or multiple servers as each machine maintains its own exclusive resources.
So, the question of today's blog "VDI or Laptop" really means, "VDI or VPN." Which also translates into:
"When my workers operate from home, should I provide them a remote virtual desktop accessible from any type of device in their home? (VDI)".
Or rather, "Should I provide them a laptop that runs everything locally, then have them connect back to the office via the VPN to access their files, or apps? (VPN)".
What are the Key Differences between VPN and VDI?
A VPN maintains an application on the client device (desktop/laptop) to achieve a secure connection and build a 'tunnel' between the organization network and the client device. On the other hand, VDI allows users to maintain their own dedicated systems, customizable to their liking.
In a VPN, the end user's device operates like it's in the office. In practice, a user employs a laptop to connect to all the apps and services offered by their corporate network.
In contrast, in a VDI, all the resources are completely dedicated and defined to each endpoint (virtual user machine). This, in turn, means each endpoint works independently of the others, delivering a highly regulated and secured remote working environment.
On a VPN, processing occurs on the user's device (PC or Mac), while on a VDI, the processing occurs place on the hosted central server.
Limitation and Challenges of Laptop vs VDI in the Hybrid World
To help answer this blog's question, let's break down the pros and cons of employing VDIs and laptops in the hybrid work context.
VDI Pros
Supports bring your own device (BYOD) policies as it doesn't rely heavily on the secure configuration of the endpoint device.
Provides sufficient protection against data leakage as files never reach the employee's uncontrolled premises.
Computers can always be in a controlled and known state, which is vital in certified environments and reduces the IT burden.
Endpoint devices can be easily replaced in the event of a failure, with zero data loss.
It is perfect when handling intellectual property while working with contractors, partners, or a global workforce.
VDI Drawbacks
Users need continuous, low latency connectivity to the VDI data center.
Cost can be high since traditional VDI environment require a team of expert.
Laptop VPN Pros
Users can operate without being affected by low bandwidth and high latency connections.
It is well suited to users who desire a performance dedicated processor and memory for 'heavy' processes such as video editing, or A.I software development, etc.
Laptop VPN Drawbacks
The organization's sensitive files can reside in an uncontrolled location, raising the risk of data leakage
The current semiconductor chip shortage has made laptop procurement, repair and component replacement a logistical nightmare.
Uploading large files can be exhausting for workers with slow, asymmetric internet connections.
Updating a fleet of laptops updated and secured is a complicated and expensive IT task.
Employees have more control and, can potentially bypass security restrictions, or diverge from the IT-mandated state.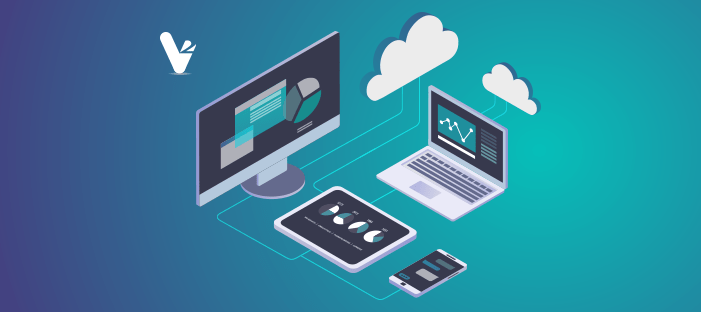 What is the Most Cost-Effective Option?
Generally speaking, laptops (VPNs) are more cost-effective than VDI because VDI implementation dictates an additional layer of software. For instance, VMware software to help run the hosted Virtual Machines.
Although, it has been showed that computers have a lifespan of 3 years, which can be more costly in the long run.
What is your Best Option?
Considering all the above talking points, the most suitable remote access solution for your business boils down to your specific requirements and priorities. For instance, if you desire faster or easier deployment? Or maybe a cheaper option? Or whether you seek the best security? Or even, if you seek a solution for a small number of users, or large?
However, since hybrid work has become the new reality for the modern business landscape, VDI offers a more secure option. With VDI, data never leaves the data center, and admins can even block the copy & paste function if necessary. This level of data protection is helpful in industries with strict regulatory requirements to protect user data.Furthermore, VDI offers superior system performance, especially for businesses that rely heavily on connection speeds and processing power, like the graphics industry.
DaaS, a VDI Without the Drawbacks
According to the same forecast by Upwork, "the most popular answer for what has worked poorly was technological issues, which is shared by 36.2% of respondents." It can be from communication to infrastructure. One way to have a successful remote workforce is to adopt DaaS.
Desktop-as-a-Service (DaaS) is a form of VDI that's hosted in the cloud and managed by a third-party provider. V2 cloud is
fully integrated DaaS solution that focuses on speed and simplicity, enabling users to work faster from anywhere. So, for any inquiries on how best to deploy VDI for your company, be sure to contact us.