ScanLink Corp. is an independent software vendor (ISV) and a provider of barcode-based technology designed to make production, inventory, and assets tracking easy for small to medium businesses. Our clientele includes rental, delivery, warehouse, wholesale, government, oil & gas, distribution, and manufacturing businesses who rely on our years of experience in providing one source solution that is very cost effective. At ScanLink we don't believe in one size fits all kind of solution. We listen to the client's needs, analyze them and then tailor down the solution to meet all the requirements of the client.
Here is how we helped one of our clients Surfbuggy Center – Rental Services solve their IT problems with ScanLink Corps Rental Reservation Software Solution (RTSS) and V2 Cloud Virtual Private Server (VPS).
Problems Surfbuggy Center – Rental Services were facing before moving to V2 Cloud
Surfbuggy Center's business is renting bikes, cribs and other items to their customers who vacation in a shore town. They take rental orders and deliver them to the specific rental property address that a customer is vacationing. They provide the equipment for a given period, so customers don't have to worry about loading bikes, grills, and so on into their car.
After the rental period ends, they pick up the rental equipment from the rental address.
It was challenging for Surfbuggy to electronically:
Confirm the receipt of equipment against a delivered order on time;
Confirm that they have enough pieces of equipment to meet future rental orders;
Track inventory levels;
Track how many times a piece of equipment was rented;
Tag inventory as ready to rent or be repaired;
Reconcile delivery and pick up records.
Their employees found it tough and time-consuming to perform each of the tasks mentioned above manually. So they needed to automate the entire process (collecting, delivery, pickup and inventory data entry). They were looking for an automated data collection solution that would increase accuracy and reduce delivery and order processing time.
Quick Overview
V2 Cloud Partner
ScanLink Corp.,
Moorestown, NJ 08057
United States
Industry: Software Vendor serving manufacturing, warehousing, delivery businesses.
Featured Company
Surfbuggy Center – Rental Services.
Problems
It was difficult for us to perform our day-to-day business activities like collecting, processing and updating data to a central on-premise server over the internet.
How we benefit from V2 Cloud:
Better support for mobile staffs
Reduced hardware expenses
Fully managed server
Increased overall productivity
We are satisfied with the performance of the V2 Cloud Virtual Private Server. -Surfbuggy Center – Rental Services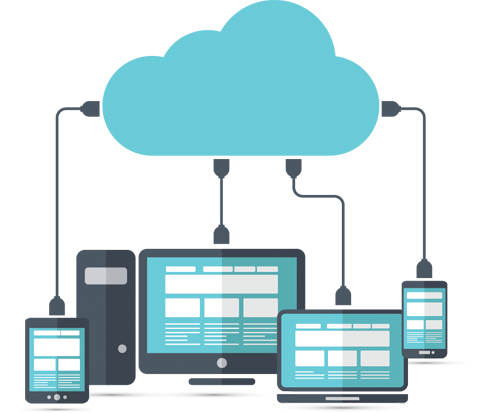 How we helped them solve these problems
Surfbuggy Center has been using ScanLink Corps Rental Reservation Software Solution (RTSS) for over ten years. The RTSS software provides the asset tracking, reservation status, pricing, and inventory control for them. As a complete solution, we also provided them with other technologies used for barcode printing and mobile data collection.
Each asset is assigned a unique barcode number for tracking and data collection processes. The mobile data collection terminals provide the barcode scanning, WIFI and cellular communications that they need to receive orders and send delivery/pickup transactions.
These transactions are processed and sent to the central reservation system in real-time. Before moving the entire setup to V2 Cloud they used their server and networking hardware but communications between terminal data collecting devices and the central server via the internet, cellular/WIFI connection was really poor.
Data collected from field transactions were periodically not transferred to the on-premise central server(database). A separate cloud server was being used to process and communicate data from the central server to portable terminals on the delivery trucks. This caused latency in getting updated information to customers concerning their order deliveries.
Instead of having multiple servers we wanted them to have just one server that employees could remotely access from any location on any device that has internet access. We tried various virtual private server vendors like AWS and Azure but they were overly complicated with regards to setting up a server.
However, V2 Cloud's virtual servers were very easy for us to set up and manage. Secondly, the customer support team of V2 Cloud was responsive and paid excellent attention to our needs and processes for data transactions. They set up a trial server for us with the proper permission to get going. After 30 days of evaluation under various conditions, we concluded that V2 Cloud was the best solution for us to host the RTSS software.
The key benefits of V2 Cloud Virtual Private Server
1. By hosting RTSS and communications software on V2 Cloud Virtual Private Server (VPS), we reduced communications points down to one server. Surfbuggy Center employees are now able to remotely use our software hosted on V2 Cloud from any device (laptops, Ipads, Android, Microsoft Tablet, and PCs) with internet access.
2. The cost of operating this setup is very affordable for our client and even cheaper compared to the previous setup(on-premise server) they used.
3. We don't worry about network maintenance, constant monitoring of server, backup of data, and performance because V2 Cloud takes care of all that for us.
4. Employees of Surfbuggy Center are happy with the new system because information is processed faster, time spent on transaction research is very minimal, and their general productivity has increased as a result.
Our partnership with V2 Cloud allows us to deliver a cloud-based version of our software without spending years and capital rewriting our software. They worked closely with us to understand what our needs and requirements would be to implement our solution and I look forward to the next project.