Get Your Own Cloud Infrastructure
In Minutes
What We Offer
We offer multi-user Cloud Desktops completely managed and live-monitored by a team of top tier professionals.
Whether you're looking for features as moving a Windows application like QuickBooks to the cloud, providing a cloud desktop to a remote employee, or even making sure that your entire office's desktop computers are immune against viruses and ransomware, V2 Cloud is what you're looking for.
Our Benefits
Why do you need our product
Increase
Security
Cloud desktops are much more secure than traditional desktop and laptop computers. With our two-step authentication, multi-layer firewalls, daily snapshots, anti-ransomware, and our Tier III data-centers, your data is in good hands.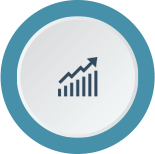 Increase
Employee Productivity
With the increasing popularity of remote working, employees want to bring their own devices (BYOD) and work from anywhere. By using our cloud desktops, you're able to boost their productivity.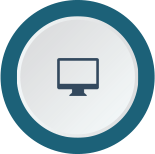 Easy and secure remote access
Your business applications are securely hosted in the Cloud, and you control who has access to what. Outside consultant and remote workers now have limited access to what they need using their own devices.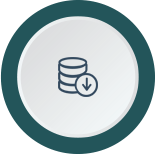 Reduce IT Expenses
With our ridiculously easy to use and full of features Cloud desktop, you don't need any IT consultant anymore, and you're able to convert your capital expenses into a small monthly operating cost.
Our Features
Simplify the way your team work remotely
Full Admin Access
You have the full 360-degree view and control of the Cloud Desktops so you can install all your business applications yourself and manage all the end users.
Published Applications
Any program that is installed in the Cloud desktop can be published to a user without giving access to a full desktop.
Read more…
Only the program is rendered in the browser to give limited access to an outside consultant or remove worker.
One-Click Web Access
Our Cloud Desktops are accessible with any modern Web browser (no plugin required) fully featured with full-screen desktop, built-in HTTPS encryption, bidirectional copy-paste, and printing.
Read more…
With the V2 Client for Windows and Mac, you havepowerful access with USB redirection thatleverages RDP over SSH encryption without the need of a VPN.
Download the V2 Client
Ransomware Protection
Your Cloud desktop comes with pre-installed Antivirus and all snapshots are kept in an offline location to protect your business from ransomware attacks.
Active Directory Integration
We integrate with your on-prem or cloud-based Windows Active Directory and AzureAD so your employees can use their corporate logins.
Multi-User Desktops
Our Cloud instances are multi-user capable (up to 250). Everyone has their own desktop and private folder but are part of the same virtual machine with public shared folders.
Read more…
Your programs only need to be installed once for everyone to have access.And since all users reside in a single virtual machine, you end up saving on hardware and license costs.
Two-Step Authentication
You can enforce multi-factor authentication so your users will receive a one-time code via SMS or E-mail before entering their Cloud desktops.
Daily Backup Snapshots
With our daily backup snapshots, your data is replicated to another location every day and you have access to the snapshot history.
Read more…
You can revert back a deleted file or the whole system if you need.
Fanatical Technical Support
You have access to a team of expertsto help you with any technical question you may have from our live online chat.
What V2 Cloud Can Do
You're in search of relevant ways on how V2 Cloud can help you? Whether you're looking for windows published apps, QuickBooks cloud hosting or HIPAA compliant cloud desktop, our product can help you reach your goals. Discover our list of use cases for your business.
Get Started With V2 Cloud
Imagine receiving your complete cloud solution in minutes
Focus on what matters with V2 Cloud