Virtual Application Delivery
Advanced – Cloud Computing
Reading Time – 1 minute, 26 seconds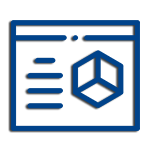 Virtual application delivery or vADC is a concept that utilizes virtual or software-based application delivery controllers (ADC). Hence, it provides sophisticated and intelligent load-balancing capabilities. The software-based load balancer has the capability to run on any infrastructure including public clouds, unlike hardware-based ADCs.
To ensure that the applications run in an effective and smooth manner, it offers the application and network innovations. Intelligent architecture, clustering, and deep packet inspection are some of the innovations offered.
Application delivery is essential as the number of end-users who access online services and make online purchases increases rapidly. What they want is a fast and reliable transaction. Equally, organizations rely on applications for their daily operations. Application delivery solutions are essential in order to achieve such facilities.
ADC (Application Delivery Controller) is an essential component in the application delivery model. It is an advanced load balancer that is located in front of the application server. It directs the client requests to the servers. Hence, it contributes to maximizing the performance and capacity utilizing by directing the application traffic.
Benefits of Virtual Application Delivery
Some of the benefits of cloud-based application delivery processes are listed below.
Simplified Infrastructure:
Replaces the hardware-based solution by providing a cloud-based service. Hence, a globally scalable service can be provided with better quality.
Improved customer experience:
The end users will prefer and use high-performance applications created by cloud-based delivery processes.
Reduced costs:
Organizations have to pay less for support when the user experience improves as the performance of applications increases.
Increased productivity:
When the end-users are able to access the information and services on applications using any device from anywhere it optimizes the efficiency. The virtual application delivery process makes it easy for the applications to perform faster.
Looking to provide a fast and affordable cloud version of your on-premise software? Learn more about how V2 Cloud is the best solution to build a white label cloud version of your application directly on your website.
Get Started Today With V2 Cloud!