What is a Bottleneck?
Intermediate – Computing
Reading Time – 1 minute, 24 seconds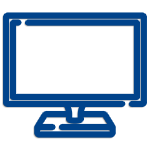 What is a bottleneck? It refers to an over-crowding or a congestion point of a software process, hardware product, or a computer network that slows down the whole workflow. When it has occurred in a computer system, you have to get rid of it to make sure the computer system works to its full potential.
The Types of bottlenecks
Software (application) bottleneck
Software is developed using multiple software components. When the performance and the capacity of multiple components or the entire application are limited due to a single component, it is called an application bottleneck. This limitation may occur due to errors in coding or improper logical flow of the design.
Hardware (CPU) bottleneck –
For instance, when you connect the latest graphic card to an old computer that it is compatible with, it will improve the gaming performance of the computer up to some extent. However, the graphic card will not reach its full potential.

The reason is, even though the new graphic card can perform faster the other hardware resources like CPU and RAM are not upgraded enough to process the graphic card data at a fast enough rate to reach the full potential of the new graphic card. This is called a CPU bottleneck and you may get rid of it by upgrading your CPU and RAM.

Network bottleneck

When there is congestion that takes place in your network flow due to the high volume of network traffic you can refer to it as a network bottleneck. This usually happens when your network bandwidth is not adequate to handle all the network processes such as surfing the web, emailing, watching videos, downloading content, and playing online games.
Get Started Today With V2 Cloud!