What is Open Source Software?
Basic – Web/Development
Reading Time – 1 minute, 11 seconds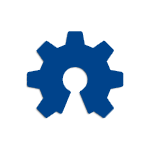 What is open source software? It's a term used to describe software whose source code, design documents, and other related artifacts are freely available for anybody to use. Those applications are built with the collaborative effort of programmers who like to contribute to open-source projects. The popular WordPress website, Firefox web browser, VLC media player, Moodle online learning platform and Apache web server are some of the most popular and successful open-source software projects.
With open-source software, the source code of the original program is made available alongside the final executable program. The contributors can inspect, modify, copy, and use the source code in almost any way they like. The modified or copied source code can be redistributed without any restrictions as well.
What are the benefits of open source?
Now that you know what is open-source software, let's check the benefits provided to its contributors and users below.
The fellow programmers can modify the applications to improve or customize them according to their requirements.
The students can study how the programs are written and even use all or part of the source code for their school or university projects.
It's free to use. Business organizations and individual users can use them without purchasing or license restrictions.
The open-source provides a platform for software programmers to work collaboratively. This allows the software to evolve via the innovation and contributions of many people.
Those programs can be easily shared, copied and distributed over the internet.
Get Started Today With V2 Cloud!