Empower Your Hybrid Workforce With a Fully Integrated Desktop Virtualization Solution
Support your hybrid employees and choose V2 Cloud as your desktop virtualization provider. Desktop virtualization provides employees with all the necessary business files, folders and apps at their fingertips. It allows a seamless transition between the office and working from home.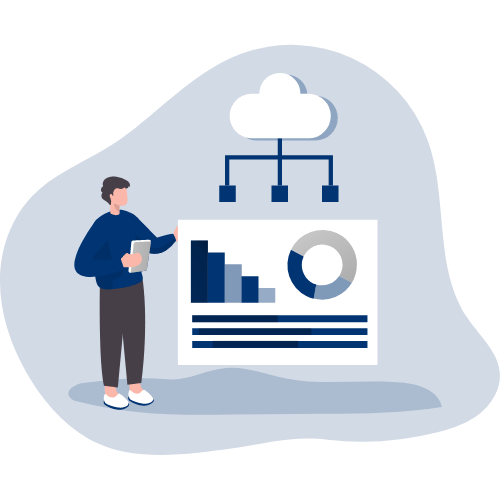 Benefits of Using a Desktop Virtualization Solution
Flexibility: Access business applications and data on any computing device, in any location.
Cost-effective: Eliminate upfront capital expenses for equipment, extra personnel, hardware, storage, and maintenance.
Increase security: Hosted desktop virtualization protects sensitive data and reduces threats with high-end firewalls, DDoS protection, 24/7 monitoring, MFA, and SSO.
Simplified management: Desktop virtualization software helps with managing your users' access, cloud resources, security settings, and backups with an intuitive management console.
Increase productivity: Securely access specialized business apps and documents on the go from any device.
Facilitate onboarding: Provide new workspaces to employees without the need of shipping laptops.
Environmentally friendly: Eliminate the need to purchase hardware and reduce in-house energy usage and costs.
Use Desktop Virtualization as a Disaster Recovery Solution
In case of a disaster, easily migrate from on-premise desktops to virtual desktops in the Cloud with little to no downtime. IT teams can deploy and control virtual desktops from a management console. Your end-users won't need to use additional remote access software
Why Choose V2 Cloud As Your Desktop Virtualization Provider
High Performance
Our performance optimized desktop virtualization software offering along with our strong partnerships with some of the best data centers around the world offer the best experience to users with enterprise-class server hardware and minimal latency.
World Class Technical Support
Unlimited fanatical technical support 7 days a week. We help our troubled users within minutes, responding to their requests by online chat, email, and phone. All free of charge.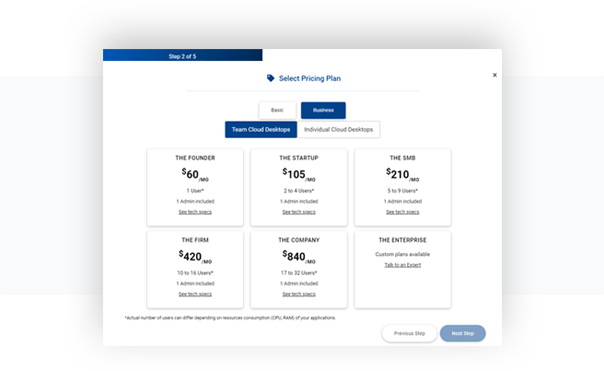 Flat-Rate Pricing
Our desktop virtualization pricing is transparent and fixed on a monthly basis with no minimum order and no contract.
Enhanced Security
Integrated security modules, such as MFA and SSO, proactive monitoring, and compliance with security standards.
Better Reliability
We monitor your Cloud infrastructure 24/7 to guarantee 99.95% Cloud availability. Your users can access desktop virtualization services without interruption.
Customizable
Our customer onboarding team will help install your business apps and migrate your data, giving each user a personalized experience.
Switch from CapEx to OpEx
With V2 Cloud pay-as-you-go model, shift away from capital expenditure (CapEx) and enjoy greater flexibility in your operation expenditure (OpEx). Reduce your cloud infrastructure costs by using our desktop virtualization solution.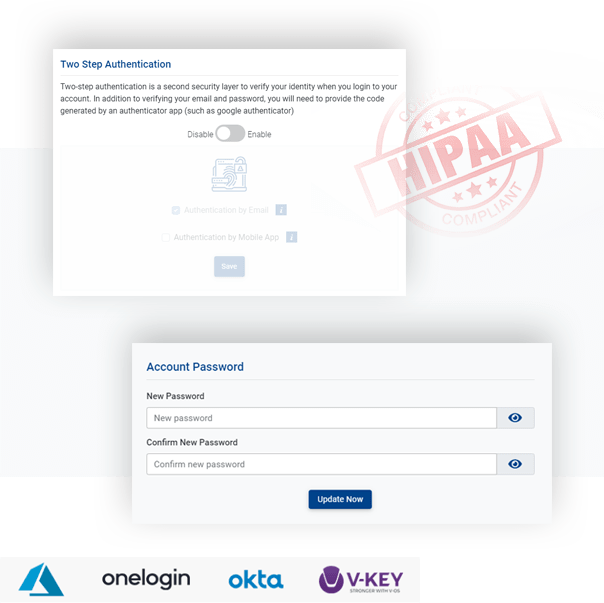 Testimonials
25,000 users work better with us.
"Easy to use for Small Accounting Business"
As a small business with very few employees all the alternatives required minimum order commitment and exceeded our budget. V2 Cloud help us setup the machine we needed and also install our accounting software.
"Great Solution with Top Notch Support"
V2 Cloud was easy to setup for all of our users and the support team was immediately available to assist with any questions during and after setup.The product has been working without any flaws.
How Does V2 Cloud Compare To The Competition?
The world of desktop virtualization is complex. Lots of processes are required to set up your infrastructure. Extensive training, a team of experts, and thorough maintenance are needed to make everything run smoothly.
Discover how V2 Cloud desktop virtualization solution is a strong and much simpler alternative to popular providers like AWS, Citrix, Azure Virtual Desktop, and Windows 365.
What is desktop virtualization and how does it work?
Desktop virtualization is a technology that enables end-users to access virtualized desktops powered by the cloud. It's enabling the user to access their desktop from any computing device. It's creating a virtual version on an operating system (OS) and recreating a desktop environment. There are multiple types of deployments such as VDI, RDS, or DaaS. The differences between these desktop virtualization deployments are the usage of virtual machines (VM), remote desktop protocol (RDP), and the backend of the infrastructure. This technology is great for businesses and depending on the type of deployment, it can reduce IT overhead and enable remote work.
What is desktop virtualization software?
Desktop virtualization software allows you to run multiple operating systems (OS) with one PC. You have one IT resource hosting multiple other IT resources such as apps, servers, clients, data, or networks. Desktop virtualization software enables you to do an array of solutions such as:
Backing up your data If you're a victim of ransomware, you won't lose 100% of your data. You can just restore an old version easily.
Playing with different OS If you're using Windows but want to have access to macOS apps, or try Linux distros, you can switch between different OS with desktop virtualization solution.
Run legacy software If your company is using old software that is becoming obsolete, you can leverage desktop virtualization services to run older versions of Windows by example.
Dodge memory-hungry browsers By having a multitude of IT resources under one roof, you can scale computing power in a few clicks. No more slow performance because of browsers eating all your RAM.
Which desktop virtualization software is the best?
According to G2, the top 5 solutions for desktop virtualization (VDI) are the following:
1. Citrix DaaS: 4.1 out of 5 and over 483 reviews.
2. Amazon WorkSpaces: 4.1 out of 5 and over 82 reviews.
3. V2 Cloud: 4.8 out of 5 and over 136 reviews.
4. Virtual Box: 4.5 out of 5 and over 250 reviews.
5. Horizon 7: 4.1 out of 5 and over 62 reviews.
These results are based on unbiased customer reviews. When shopping for a desktop virtualization solution, you should look for the following elements:
Ease of setup and admin
Quality of support
Ease of use and doing business with
Security features such as SSO and MFA
Hosting functionality
OS compatibility and admin console
How do I set up desktop virtualization?
Setting up desktop virtualization with V2 Cloud is easy as pie. Here are the following steps:
1. Choose your planWe offer tailored plans based on the number of users, computing power, and security level. And if you need help, our customer success team will guide you along the way.
2. Build your virtual desktop Select your data center, your plan, template, and security settings. Wait 20 minutes and that's it! Your virtual desktop is ready to use.
3. Install applications Install the applications your team needs and when your team will access their desktop, they will have access to everything you set up. IT doesn't have to be complicated with V2 Cloud's desktop virtualization.
4. Get startedLog into V2 Cloud via browser or desktop and manage everything via an intuitive management console. If you need any help, we're 3 min away via chat.
What are the benefits of desktop virtualization?
The benefits of using desktop virtualization solutions are in abundance. Let's see what they are:
Flexibility Users can access their application and data from anywhere on any device.
Cost-efficiencyEliminates upfront expenses for equipment, extra personnel, hardware, storage, and maintenance.
Enhance security Provide layers of cloud safeguards such as quality encryptions, routers, switches, and continuous monitoring.
Environmentally friendly Eliminate the need to purchase hardware and drastically reduce in-house energy usage and costs.
Centralized management Centralize and simplify computing resources management, including desktop control, data security/control, backup, and disaster recovery.
Disaster recovery In case of a disaster, you can pick up where you left off and continue running as normal, thus minimal downtime.
Increase productivity and onboarding Control the access to data and applications while managing them remotely. With desktop virtualization, your remote workforce will work faster and seamlessly.
Tell us your needs. We're great listeners