Solution
HIPAA Compliance Software
Medical entities handling patient data must comply with HIPAA requirements. Some may use software that comes with inbuilt HIPAA compliance, but others need additional HIPAA compliance software. Companies dealing with medical records must maintain HIPAA compliance on all systems that host or process such records.
V2 Cloud can host your HIPAA compliance software. If you need to work with HIPAA compliance software, our cloud computer environment gives you the tools to ensure comprehensive compliance.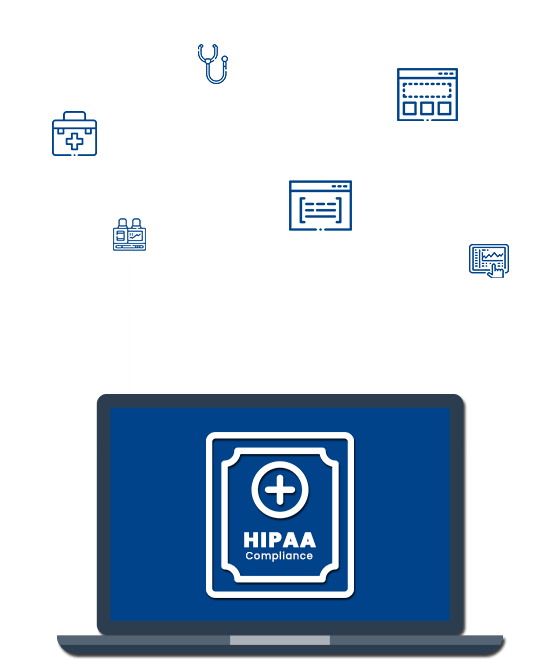 What is HIPAA Compliance?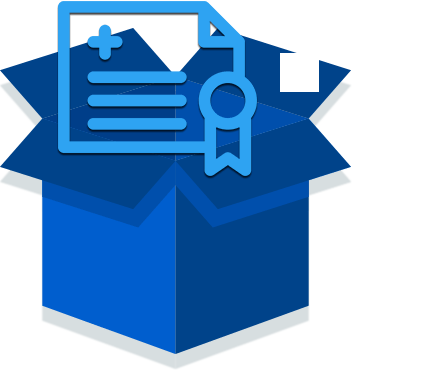 Get compliant, fast
The Health Insurance Portability and Accountability Act is a piece of legislation governing how parties handle sensitive patient data. According to the act, this data, known as personal health information or PHI, should be restricted both in transit (processing, accessing) and at rest (storage).
Make sure patient information stays protected
All entities that deal with this data, including care providers, data processors, and third-party vendors must meet HIPAA compliance. Entities found in breach of HIPAA compliance face sanctions from the Office for Civil Rights (OCR), a department within the U.S. Department of Health and Human Services (HHS).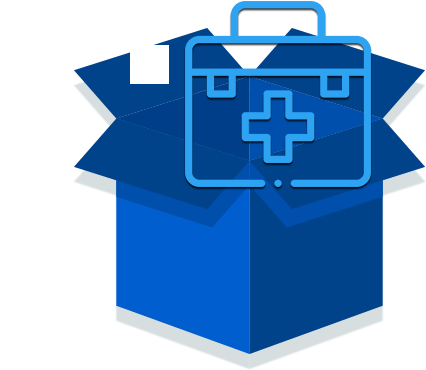 What is HIPAA Compliance Software?
HIPAA compliance software automates the compliance process. Since compliance requires adherence to several rules, it may become challenging to always keep track of all requirements. HIPAA compliance software bridges this gap by providing a streamlined and automated process of meeting the requirements.
Some features in such software may have included compliance checklists, risk assessments, reporting templates, controls library, automated tasks and workflows, and business intelligence analytics and reporting. One of the great advantages of V2 Cloud is that you can benefit from HIPAA compliance while using our cloud computers for remote work.
HIPAA Rules
In order to be compliant, you need to follow these specific rules
HIPAA Security Rule
The HIPAA security rule governs the integrity and security of PHI. It applies primarily to electronically stored data or ePHI. Security rule compliance must be maintained by covered entities (like physicians) as well as associates and vendors.
HIPAA Privacy Rule
The HIPAA Privacy Rule applies to the use and disclosure of PHI. While the rule primarily applies to healthcare providers like physicians, it can extend to parties involved in processing any PHI, including insurance clearinghouses.
HIPAA Breach Notification Rule
HIPAA anticipates security breaches by setting forth rules that govern what to do in such an event. For example, the rule requires covering entities and associates to report a significant breach (500 or more records) within 60 days of discovering the breach.
HIPAA Omnibus Rule
The HIPAA Omnibus rule makes it a requirement for all associates and vendors also to maintain compliance alongside healthcare providers. Further, the rule requires healthcare providers to establish Business Associate Agreements (BAA) with all vendors before sharing any PHI.
HIPAA Compliance With V2 Cloud
V2 Cloud can help with your HIPAA compliancy. All our cloud computers can be connected to either on-premises or cloud HIPAA compliant infrastructure. Whether you are a healthcare provider or an associate, using compliant cloud desktops can help you achieve and maintain compliance by streamlining your compliance requirements.
We're all about transparency
Why We're Better
Fully-managed cloud desktop is the best way to be HIPAA compliant anywhere
Administrative Safeguards
Cloud desktops provide enhanced administrative controls to help you achieve HIPAA compliance. Our cloud computers excel in access authorization, password management, login monitoring, data backups, and emergency mode plans.
Physical Safeguards
Since our desktops are hosted in the cloud, maintaining physical safeguards becomes easier. Securing access to all virtual machines reduces the risk that physical devices may become compromised. Offsite backups also enhance data backup and storage controls.
Transmission Security
ePHI data transmission from a virtual machine to either another cloud computer or to a third-party entity via a secure network provides enhanced transmission security. HIPAA compliance software can easily audit and enforce transmission security within a virtualized environment.
Access Controls
Cloud computers HIPAA compliance is easily achieved through encryption, secure VPN access, automated login/logoff, and unique user IDs. As all data is stored in the cloud, physical access control compliance using HIPAA compliance software also becomes easier to achieve.
Audit Controls
Hardware, software, and procedural audits are required to maintain HIPAA compliance. Cloud desktops provide a centralized and uniform computing environment easily auditable using HIPAA compliance software.
Integrity Controls
HIPAA compliance integrity controls restrict irregular alteration and destruction of ePHI. Cloud computers always store all ePHI in the cloud and provide multiple compliant redundancies ensuring data integrity.
Frequently Asked Questions
(FAQ)
Does V2 Cloud offer HIPAA compliance software?
V2 Cloud provides cloud computers that make it easier to achieve HIPAA compliance. We use a Business Associate Agreement (BAA) in order to do so. You need to use HIPAA compliance software with our cloud desktops in order to be compliant.
Do V2 Cloud computers work with any HIPAA compliance software?
V2 Cloud works with any HIPAA compliance software, whether hosted on your servers or in the cloud. Since cloud computers emulate physical computers, you do not need any extra steps to connect your compliance software.
Can I enforce app-level access restrictions on multiple desktops?
V2 Cloud provides a complete Dashboard admin and access control features. These features enable you to restrict app access, folder access, or entire drive access for different users.
Which operating systems do V2 Cloud support?
You can set up V2 Cloud on Windows operating systems. Since it's the most popular system on the market, we support all HIPAA compliance software types.
What admin controls does V2 Cloud offer to help support HIPAA compliance?
V2 Cloud offers extensive cloud desktop admin controls. However, you may need to use HIPAA compliance software to help determine how the features we offer can help you achieve and maintain compliance.