Solution
PCI Compliance Software
First of all, secure credit card payments are a must for any online business to succeed. If customers fear their payment details may be compromised, this could affect your business. V2 Cloud makes it easy to install and run PCI compliance. Our product runs on Windows so you can assure your business is PCI compliant.
With easily scalable infrastructure, you can support any number of cloud computers while being a PCI compliance software at the same time. Get in touch today to find out how our desktop as a service solution can power your PCI compliance.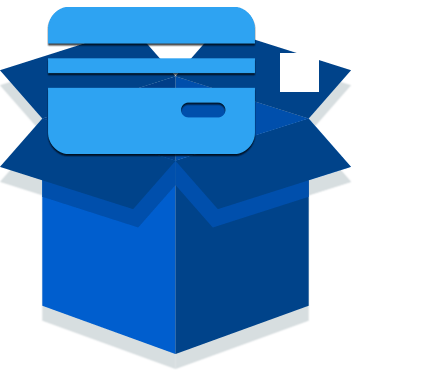 Keep your customers cards safe
PCI DSS stands for Payment Card Industry Data Security Standard. It is a set of standards set by the Payment Card Industry Security Standards Council to enforce the protection of card payment information. Compliance with these standards is mandatory for all entities that process credit or debit card information.
Encrypted payment for all
The rules only apply to payment aggregators and not individual e-commerce sellers. Gaining PCI DSS compliance can be a challenging process, especially if you are seeking compliance for the first time. PCI compliance software can help with this.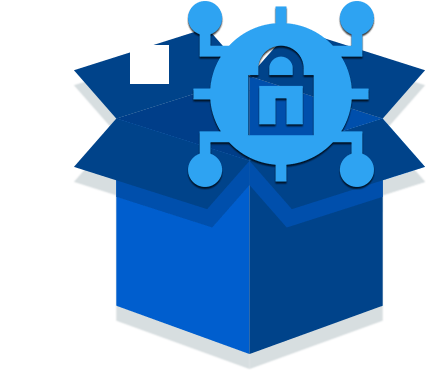 What is PCI Compliance Software?
PCI compliance software is a set of tools designed to make it easier to achieve and maintain compliance. Since the compliance process is complex and highly nuanced, such software tools help ensure nothing is missed during the compliance journey.
In addition, some ways PCI compliance software helps is through compliance checklists, data security, audits, malware protection, security monitoring, and reporting templates. Fortunately, V2 Cloud enables you to work remotely, stay cyber protected & act as a PCI compliance software, all at the same time.
How V2 Cloud Helps You Meet PCI Compliance
Discover all the objectives that your business needs to meet to be PCI compliant

Objective 1: Secure Network and System
Requirement 1:
"Install and maintain a firewall configuration to protect cardholder data."
Requirement 2:
"Do not use vendor-supplied passwords and other security parameters."
How V2 Cloud helps:
All V2 Cloud computers can be configured with firewalls and password management systems. V2 Cloud can easily be used as a PCI compliance software. And to make sure to respect the requirement #2, we gladly recommend using 1password.
Objective 2: Cardholder Data Security
Requirement 3:
"Protect stored cardholder data."
Requirement 4:
"Encrypt transmission of cardholder data across open, public networks."
How V2 Cloud helps:
V2 Cloud computers support any type of encryption that works on a physical computer. You can also configure all your computers to work through a VPN for enhanced data protection during transmission.

Objective 3: Vulnerability Management Program
Requirement 5:
"Protect all systems against malware and regularly update antivirus software or programs."
Requirement 6:
"Develop and maintain secure systems and applications."
How V2 Cloud helps:
V2 Cloud supports any type of anti-malware software that you use. All of our cloud computers are included with MalwareBytes Business - Endpoint Detection and Response. You're safe to browse the web without worrying about security.

Objective 4: Strong Access Control Measures
Requirement 7:
"Restrict access to cardholder data by business need-to-know."
Requirement 8:
"Identify and authenticate access to system components."
How V2 Cloud helps:
V2 Cloud supports strong user access controls. You can set permission based on use case scenarios with configurations that support app-level, folder-level, and drive-level permissions.
Objective 5: Network Monitoring and Testing
Requirement 9:
"Restrict physical access to cardholder data."
Requirement 10:
"Track and monitor all access to network resources and cardholder data."
How V2 Cloud helps:
Our cloud computers live in a virtual environment, removing the risk of any physical compromise to sensitive cardholder data. Our cloud computers also make it easy to run tracking and monitoring software for all your cloud desktop.
Objective 6: Information Security Policy
Requirement11:
"Regularly test security systems and processes."
Requirement 12:
"Maintain a policy that addresses information security for all personnel."
How V2 Cloud helps:
Creating and enforcing a PCI information security policy is easy with a cloud computer. The security of our cloud computers is always tested and you can give permissions to specific users to access backup snapshots.
Cloud Computer PCI Compliance Benefits
Cloud computer is the best way to keep online transactions cyber secure
Administrative Safeguards
V2 Cloud admin dashboard controls ensure you always have strong administrative safeguards across your cloud network. Admins can enforce PCI compliance measures like password control, access permissions, and others.
Physical Safeguards
Since our desktops live in the cloud, physical breaches are virtually non-existent. Strong passwords and enforced access control will ensure all endpoints are secure.
Integrity Controls
Data integrity is a crucial requirement for PCI compliance. V2 Cloud computers make it easy to secure data in the cloud by enforceable data security controls. You can also enhance data security through installed PCI compliance software.
Access Controls
Meeting PCI compliance Objective 4 is made easier through cloud computers. You can easily enforce access controls across your entire cloud network from one centralized command center.
Audit Controls
Maintaining PCI compliance requires ongoing audits. Auditing cloud desktops is easy because they only have one access point – through the login window. As a virtualized endpoint, it is also easy to monitor all endpoint parameters for enhanced network security.
Transmission Security
Moving data to or from a virtual machine does not require physical cables running through a router in your office. As such, you can easily enforce network and transmission security using PCI compliance software like a firewall or a secure VPN.
Frequently Asked Questions
(FAQ)
Can V2 Cloud be used as a PCI compliance software?
V2 Cloud makes it easier to achieve PCI compliance. However, our product is not considered a PCI compliance software. Please note that it's still possible to achieve or maintain PCI compliance with V2 Cloud.
Can I use any PCI compliance software on V2 Cloud?
V2 Cloud works with any PCI compliance software, whether hosted on your desktop or connected via the cloud. Cloud computers emulate physical computers, so you do not need any extra steps to use compliance software.
Can I enforce app-level access restrictions on multiple cloud computers?
V2 Cloud offers extensive cloud desktop admin and access control features. Using these features, you can restrict app access, folder access, or entire drive access for different users.
Which operating systems do V2 Cloud virtual machines support?
V2 Cloud supports Windows operating systems. As the most popular OS on the market, we support all PCI compliance software types.
What admin controls does V2 Cloud offer to help support PCI compliance?
V2 Cloud gives you extensive Dashboard admin controls. Coupled with PCI compliance software, you can quickly achieve and maintain your cloud computer compliance.