Empower Your Hybrid Workforce With a Fully Integrated Server Virtualization Software
Support your hybrid employees and choose V2 Cloud as your server virtualization provider. Our server virtualization solutions allow you to divide a physical server into multiple separate virtual servers to boost fully physical resource utilization, and it provides employees with all the necessary business files, folders and apps at their fingertips. It allows a seamless transition between the office and working from home.
Benefits of Using a Server Virtualization Software
Ease of use: Deploy new virtual server and operating system pre-installed with your business applications in a few clicks.
Scalability: Use our server virtualization solution to scale storage or hardware resources as your business needs.
Flexibility: Access business applications and data on any computing device, in any location.
Cost-effective: Eliminate upfront capital expenses for equipment, extra personnel, hardware, storage, and maintenance.
Increase security: Hosted server virtualization protects sensitive data and reduces threats with high-end firewalls, DDoS protection, 24/7 monitoring, MFA, and SSO.
Simplified management: Server virtualization software helps with managing your users' access, cloud resources, security settings, and backups with an intuitive management console.
Increase productivity: Securely access specialized business apps and documents on the go from any device.
Facilitate onboarding: Our server virtualization solutions and software allow employees and contractors access to their computer resources without shipping and managing hardware.
Environmentally friendly: Server virtualization software eliminates the need to purchase hardware and reduce in-house energy usage and costs.
Use Server Virtualization as a Disaster Recovery Solution
In case of a disaster, easily migrate from on-premise server to the Cloud with little to no downtime. IT teams can deploy and control virtual servers from a management console. Your end-users won't need to use additional remote access software.
Why Choose V2 Cloud As Your Server Virtualization Provider
High Performance
Our performance optimized server virtualization software offering along with our strong partnerships with some of the best data centers around the world offer the best experience to users with enterprise-class server hardware and minimal latency.
World Class Technical Support
Unlimited fanatical technical support 7 days a week. We help our troubled users within minutes, responding to their requests by online chat, email, and phone. All free of charge.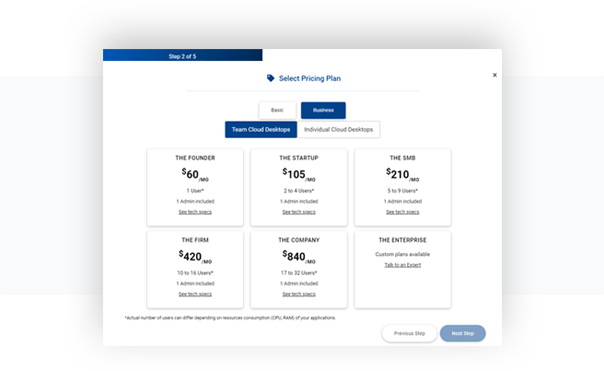 Flat-Rate Pricing
Our server virtualization software pricing is transparent and fixed on a monthly basis with no minimum order and no contract.
Enhanced Security
Integrated security modules, such as MFA and SSO, proactive monitoring, and compliance with security standards.
Better Reliability
We monitor your Cloud infrastructure 24/7 to guarantee 99.95% Cloud availability. Your users can access virtualization services without interruption.
Customizable
Our customer onboarding team will help install your business apps and migrate your data, giving each user a personalized experience.
Switch from CapEx to OpEx
With V2 Cloud pay-as-you-go model, shift away from capital expenditure (CapEx) and enjoy greater flexibility in your operation expenditure (OpEx). Reduce your cloud infrastructure costs by using our server virtualization solution.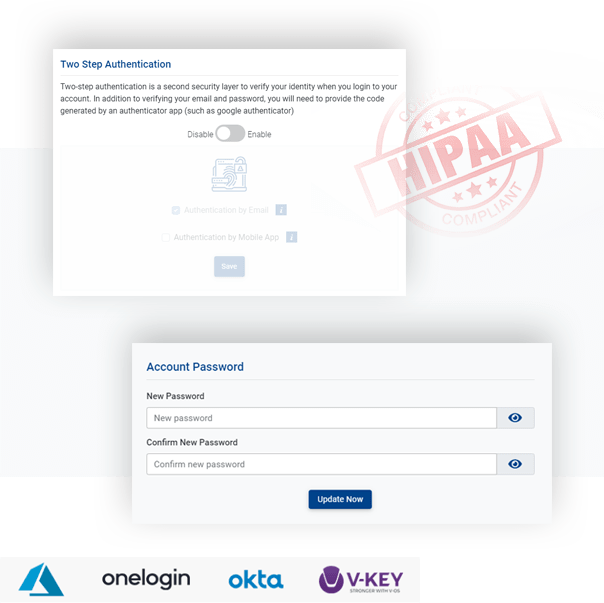 Testimonials
25,000 users work better with us.
"Easy to use for Small Accounting Business"
As a small business with very few employees all the alternatives required minimum order commitment and exceeded our budget. V2 Cloud help us setup the machine we needed and also install our accounting software.
"Great Solution with Top Notch Support"
V2 Cloud was easy to setup for all of our users and the support team was immediately available to assist with any questions during and after setup.The product has been working without any flaws.
How Does V2 Cloud Compare To The Competition?
The world of server virtualization is complex. Lots of processes are required to set up your infrastructure. Extensive training, a team of experts, and thorough maintenance are needed to make everything run smoothly.
Discover how V2 Cloud server virtualization software is a strong and much simpler alternative to popular providers like AWS, Citrix, Azure Virtual Desktop, and Windows 365.
Tell us your needs. We're great listeners