Today's education landscape is one of evolution. Enrollments are down, while virtual learning has become the new norm. As a result, complex system demands and tighter budgets are challenging IT teams to do more with less.
Other trends have been underway for the last decade. The new generation of students grew up in the digital age. Their learning styles and technical know-how mean they have high expectations of IT. More than ever, they demand system agility and responsiveness.
On-premise VDI for education brings financial and operational challenges to IT teams
Costly upfront fees
Binding long-term contracts
Lackluster service and support
Frequent system downtime
High volume of technical errors to manage
Inconsistent end-user experience for students
The inability to scale to accommodate fluctuating enrollment
Virtual desktop solutions for education inspire new ways of working for staff and students
The solution is a web-based virtual desktop solution for schools, collages and universities that can scale to the entire campus,
bringing education to the forefront, instead of IT errors.
Students and college staff can access all coursework applications from any device
Access windows-based applications for Chromebook
Deploy virtual desktop for students in a matter of minutes.
No long-term contracts and monthly payments.
Improve the security and experience of distance learning
Improve your cybersecurity posture and be protected against cyber attacks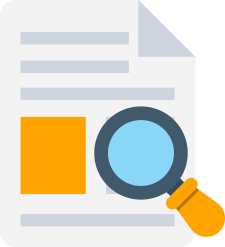 Desktop Virtualization Solutions for Education Give a Clear Advantage
To learn about how V2 Cloud helped one Midwestern college cut costs, reduce system errors, and enhance the student experience with virtual desktops for eductaiion, read our case study here.
Desktop as a Service for education will bring several
benefits to your campus
Cost savings
IT can easily scale up or down to meet fluctuating student enrollment and demand, which optimizes resources and does not require new hardware investments.
Simplified IT maintenance
With a fully managed desktop virtualization system for schools colleges and universities, IT staff spends less time responding to error tickets and more time building learning-critical applications for students.
Modernization
With a modern desktop virtualization solutions that brings students closer to their learning resources in a seamless manner, you can strengthen the relationship between student and IT.
The ability to work remotely on different OS
Students do not have to worry about whether having a Mac or PC will impact their ability to access the apps they need.
Discover More Information About Virtual Desktop
For Education
Related Case Study
How V2 Cloud helped Gateway Technical College deliver an improved higher education experience
Related Blog Post
How To Enhance Cybersecurity on College Campuses
Related Pages
Data security is fundamental for any education desktop virtualization service provider.
Ready To Make Your College More Efficient?