QuickBooks Desktop is a Windows-based tool developed by Intuit and prominent in the accounting world. The increase in global reliance on remote access to applications, software, and computers has led to the desire to access QuickBooks Desktops remotely. In this quick guide, let me show you everything you need to know about accessing QuickBooks Desktop remotely.
Understanding the Basics of QuickBooks
Before you decide on the right way to remotely access QuickBooks Desktop, there are a few things you must consider;
QuickBooks Desktops
QuickBooks Desktops is part of the QuickBooks package developed by Intuit. The others are QuickBooks Online and QuickBooks Mac.
QuickBooks Desktops is a Windows-only software locally installed on the client/organization. It has the most extensive features and capabilities of the three versions.
Server
Another factor you must consider when choosing the right method is the connection between the remote and server computers. If you want a method that allows you to access QuickBooks over the internet, you need to choose a method that allows that. The same thing applies when both computers are connected via the same network.
Additional Costs
Some of the methods are free, while others might require you to pay extra. Choose the method that aligns with your budget.
Accessing QuickBooks Desktop as a Standalone Individual
Remotely accessing QuickBooks Desktop as a standalone individual differs from remotely accessing a company server. There are two methods to access QuickBooks Desktop remotely as an individual.
Method One: Switch QuickBooks Online
QuickBooks Online is an online QuickBooks package, unlike QuickBooks Desktop. It is available on the cloud. Therefore, it is accessible anytime and places using an internet network.
Although like QuickBooks Desktop, QuickBooks Online does not have many extensive features unless you use the Advanced version. Therefore, you should only consider switching to QuickBooks Online if you are a small or medium business. Create a QuickBooks Online account and move your company data after switching to QuickBooks Online.
Method Two: Use a Remote Desktop Connection Software
Use a remote desktop connection software to access QuickBooks Desktop remotely. There is a lot of software you can use. However, since QuickBooks Desktop is Windows-based, the most common is Windows Remote Desktop Connection. Here are a few things to note about https://v2cloud.com/tutorials/how-to-access-windows-programs-remotely to access QuickBooks
The Remote Desktop Connection on Windows is compatible with computers connected via a local network or internet (this requires a further setting).
Remote Desktop Connection software is better suitable for computers connected over the same network.
With the Windows Remote Desktop Connection, you can access QuickBooks on Mac, Android, and iOS.
Remote Desktop Connection requires the two computers to be powered on.
Aside from the Windows Remote Desktop Connection, other software you can use include Chrome, Teamviewer, and Splashtops. However, the only disadvantage to this method is that both computers must be powered on and connected (internet or local network).
Accessing QuickBooks Desktop Remotely from a Company Server
You can also remotely access QuickBooks Desktop from a company server. There are two ways of doing this, depending on whether you install the QuickBooks Desktop on the client computer or host it on a cloud server.
On the server computer, download and install QuickBooks Desktop
Download QuickBooks Desktop and open
Under the Install Type, click on Custom and Network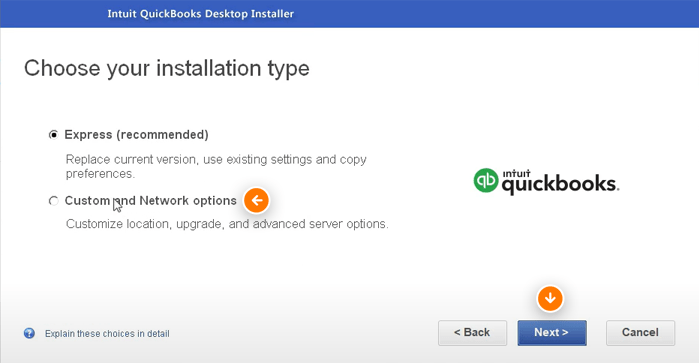 Select I'll be using QuickBooks Desktop on this computer, AND I'll be storing…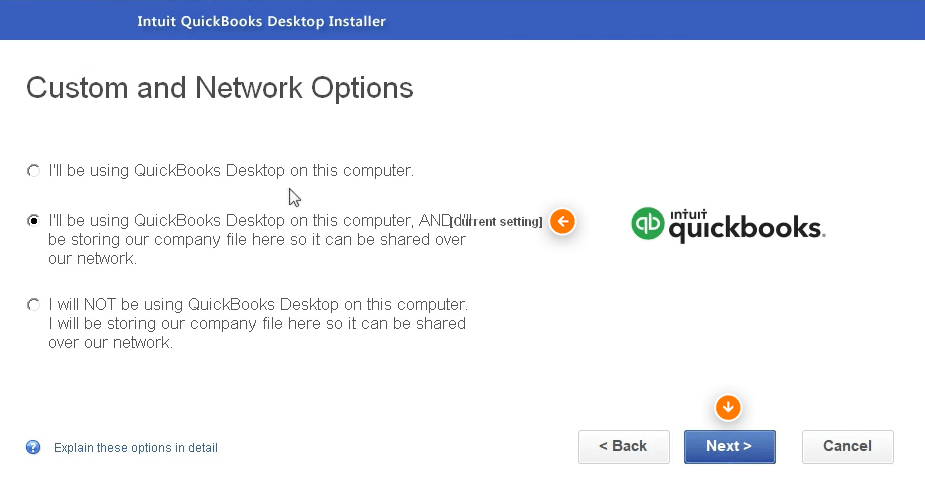 Follow the on-screen instructions to finish the installation.
By mapping the drive containing the QuickBooks file on the server computer, the drive becomes accessible on other drives, servers, or computers with the same network. Below are the steps taken to map a network drive on Windows 10
Open Windows Explorer on the server computer
Under the upper tab, select Map a network drive.

Select any unused drive letter
Click on Browse.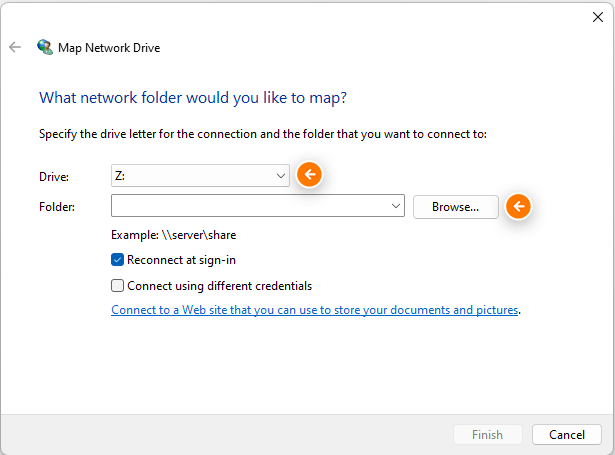 Navigate to the network location of your QuickBooks Desktop company file.
Click OK, then Finish.
Reopen your QuickBooks company file from the newly mapped drive.
Set up the folder permissions on the server computer, so the company files are accessible on the network.
QuickBooks Database Server Manager comes installed with QuickBooks Desktop on the server computer. It allows the server computer to share company files with workstations.
Ensure that the hosting account has admin rights and the hosting account for the Database Server Manager has admin rights. Then use the Database Server Manager to scan the folder that holds your company files. Use the guide below:
Launch the QuickBooks Database Server Manager
Click on Browse and navigate to the company file
Select the company file
Click on Scan
On completion, close the QuickBooks Database Server Manager
Furthermore, you can also turn on Network Discovery and off Password Protected Sharing using the server computer's Control Panel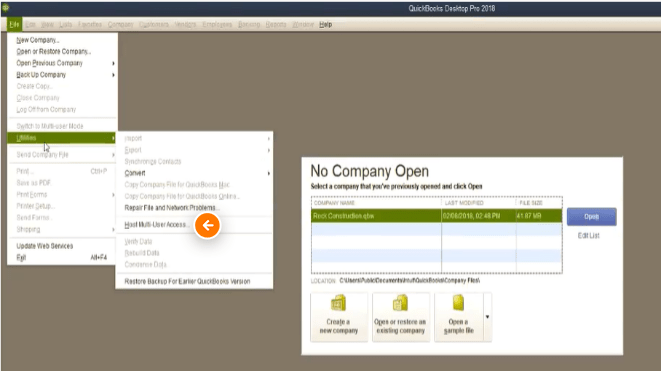 Launch the QuickBooks Desktop
Navigate to the File menu and hover over Utilities.
Select Host Multiuser Access and click on Yes
Go to Company and then Users
Click on Set up Users and Role
Click on New and add the necessary users
Download QuickBooks Desktop and open
Under the Install Type, click on Custom and Network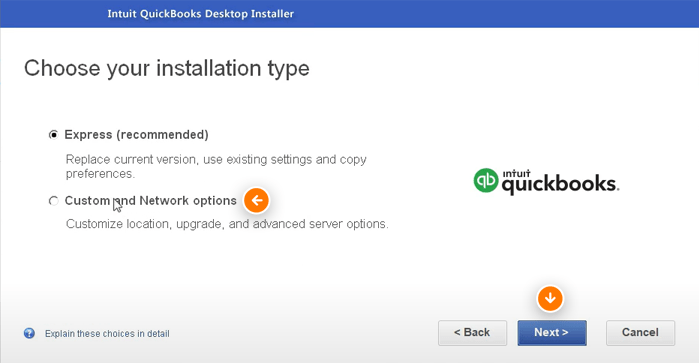 Select I'll be using QuickBooks Desktop on this computer, AND I'll be storing…
Follow the on-screen instructions to finish the installation.
Sign in as a user with admin rights on your server computer and workstations.
Locate and open the company file and begin work.
Method Three: Hosting QuickBooks in Cloud
Instead of installing the QuickBooks Desktop on a local computer, you can host the accounting tool on a cloud server. Consequently, you can access the hosted data files at any location. Intuit uses the Right Networks to host QuickBooks in the cloud.
On hosting, you can also use a remote desktop connection to connect. While this method is easy, hosting on Right Networks or other Intuit-supported hosting services comes at a hefty price.
Access QuickBooks Desktops Remotely using V2 Cloud
Of all the methods highlighted above, hosting the QuickBooks Desktops in the cloud and remotely accessing it from there is the most efficient. Nevertheless, you should not lose the best way to access QuickBooks Desktops, and with V2 Cloud, you get access to a platform that trumps others in terms of features and price. The cloud infrastructure software allows you to create and remotely access desktops, servers, and applications without hidden fees and complicated setup. Get started with a risk-free 7-day trial and experience freedom, simplicity, and scalability without losing performance.