In this tutorial, you will learn how to add a new disk to your cloud computer. Adding a new disk to your Virtual Machine is useful for storing your important data and properly backup the whole drive.
To a new drive on your Cloud computer click Actions – Manage computer from your Cloud dashboard.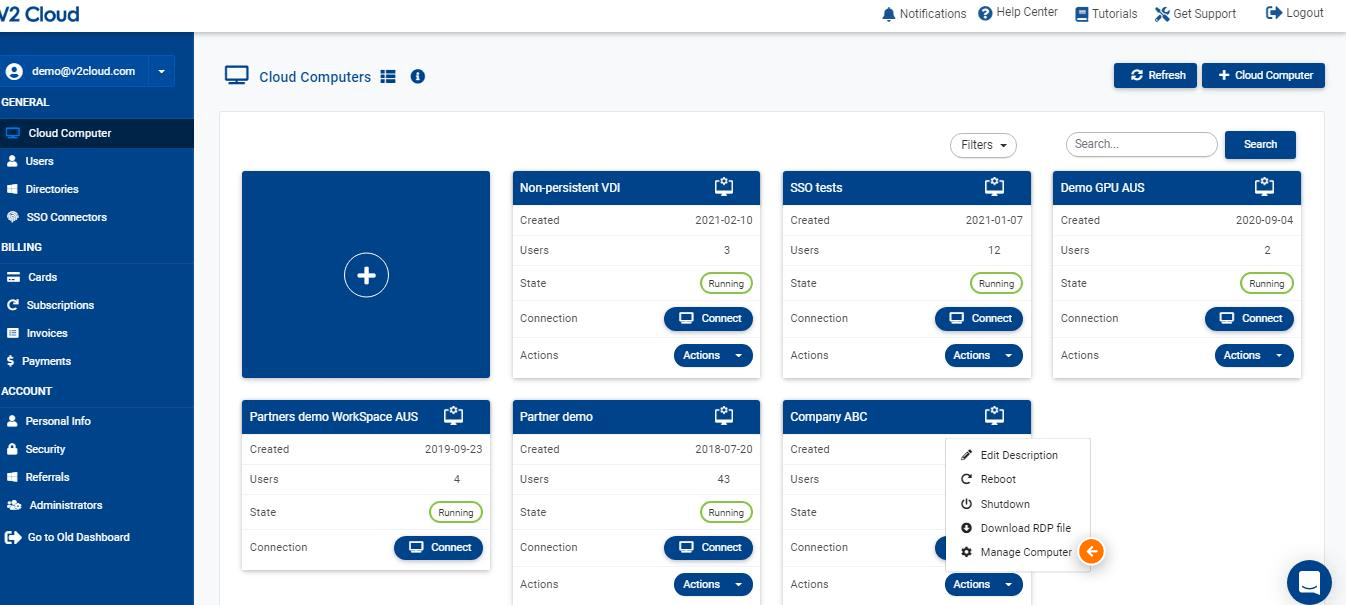 Go to the Storage tab and click Add new disk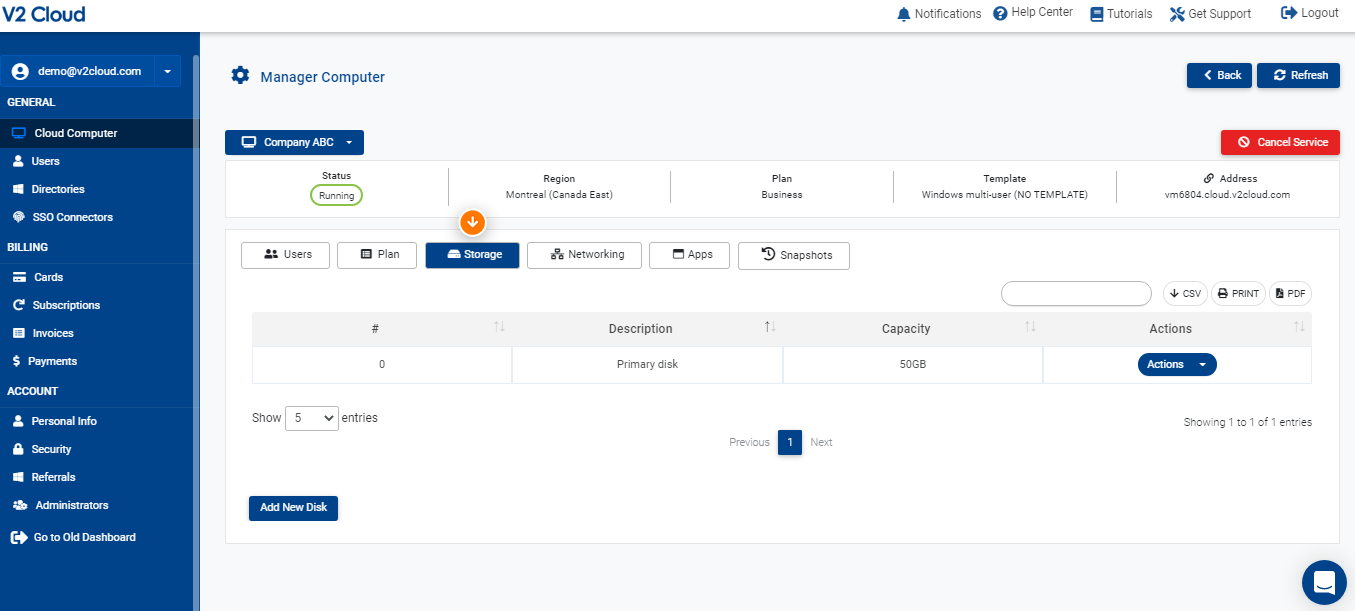 Select the size required then click Submit.
Important: Disk space can only increase (cannot shrink) so make sure not to add more than needed.
After the process is complete the new disk will appear inside your Cloud PC
Important: this process will automatically reboot your Cloud computer so please make sure to not perform when users are working or have unsaved documents.
Note: if the new drive will be used for important data, consider backing up your files using Windows Shadow Copies.