In this tutorial, you will learn how to set up your Gmail address on your outlook client in a Windows environment.
In this tutorial, we will help you to setup Gmail in Outlook, first you need to make sure that IMAP protocol is enabled in your Gmail account settings, then you will be able to configure Outlook correctly with your Gmail account.
Enable IMAP in Gmail
1. Access your Gmail account in web.gmail.com and authenticate with your email account and password.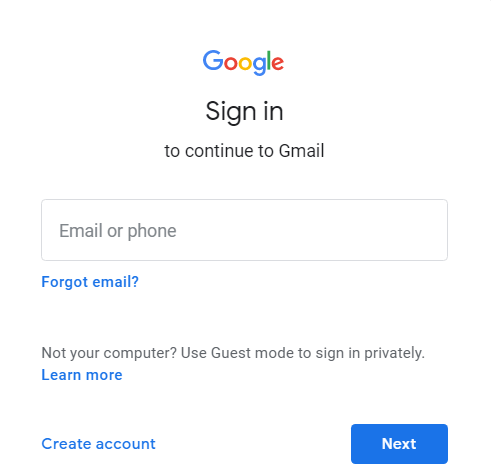 2. In the top right corner, access the settings menu.

Go to the Security tab to change users permissions for the shared Disk. click here if you don't remember how.
3. In the Settings page, go to the Forwarding and POP/IMAP tab and then in the Status: IMAP is disabled section, select Enable IMAP and click Save Changes.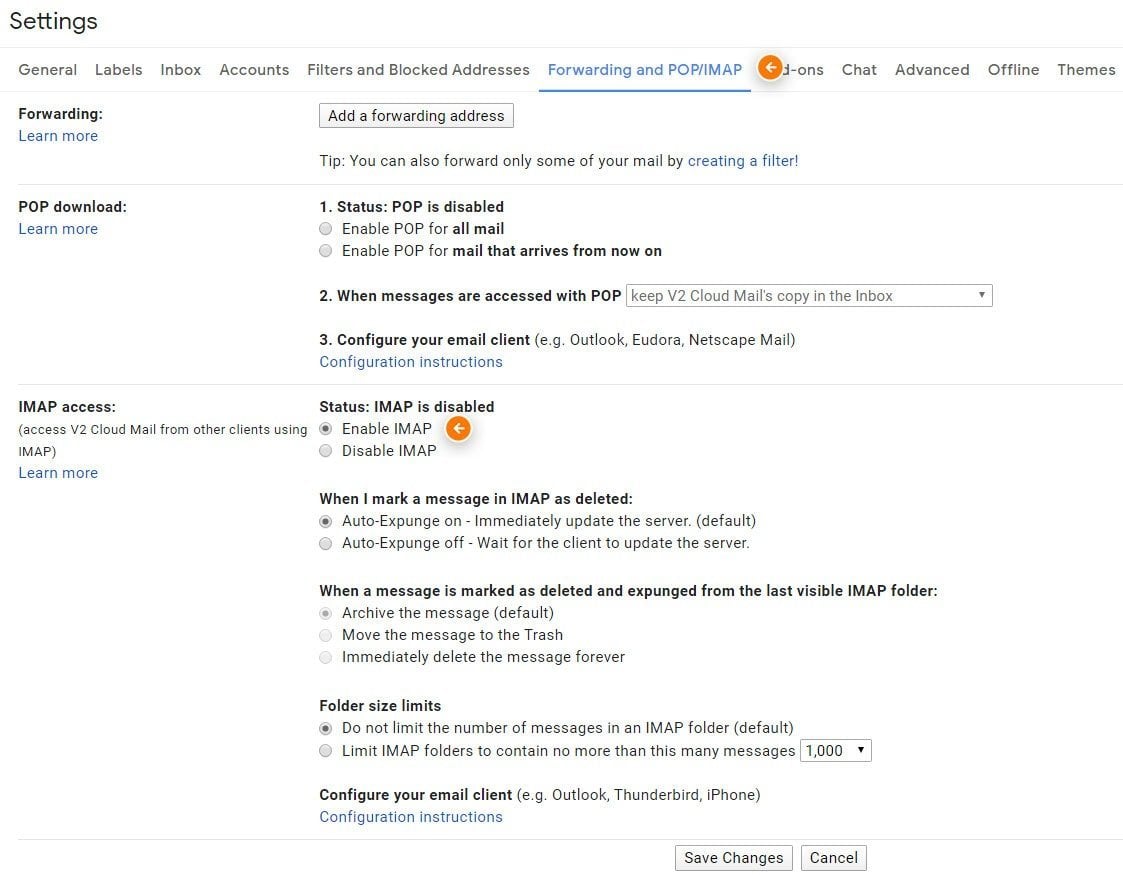 Configure Gmail account in Outlook
Once IMAP is enabled, please follow these steps to configure your Gmail account in Outlook.
1. Open Outlook and select File -> Account Settings.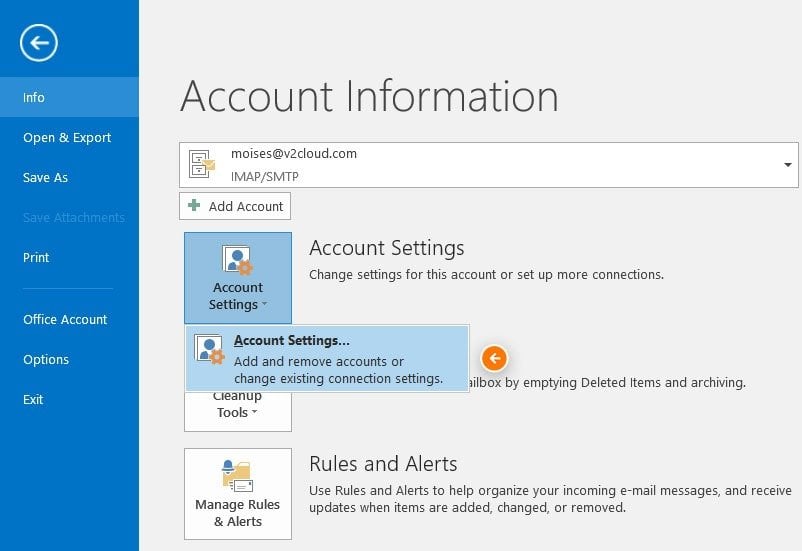 2. In the Account Settings window, click in New… button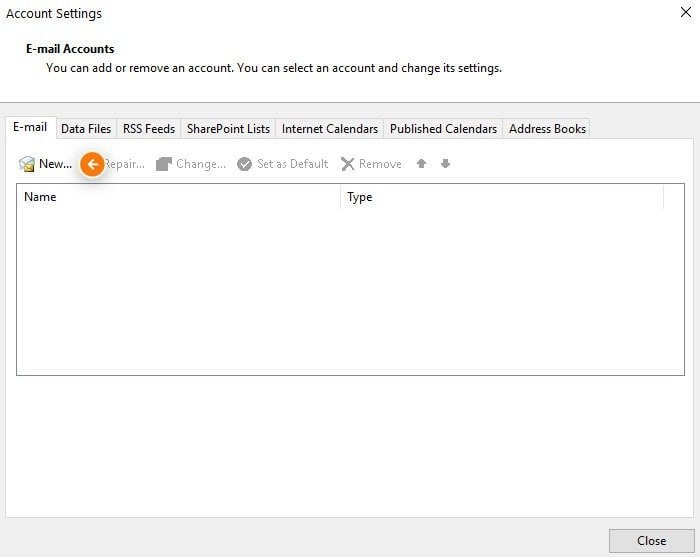 3. In the Auto Account Setup window, select Manual setup or additional server types and click Next.
4. In the Choose Service window, select POP or IMAP and click Next.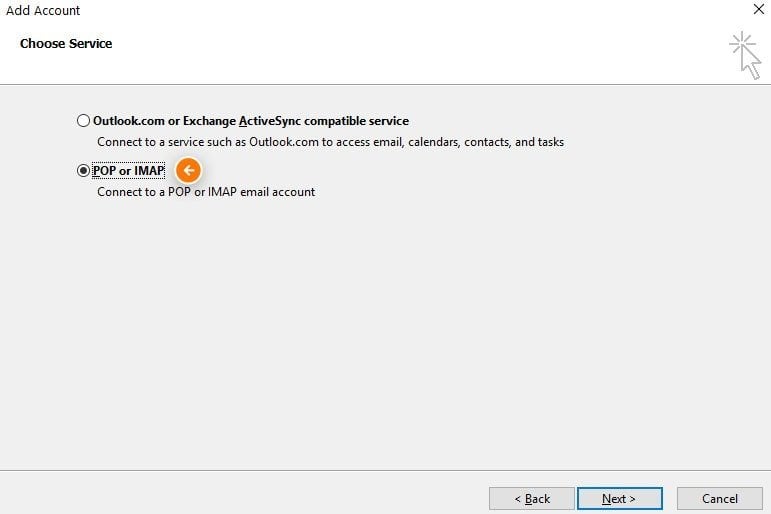 5. In the POP and IMAP Account Settings select IMAP in the Account type fill the information as explained below.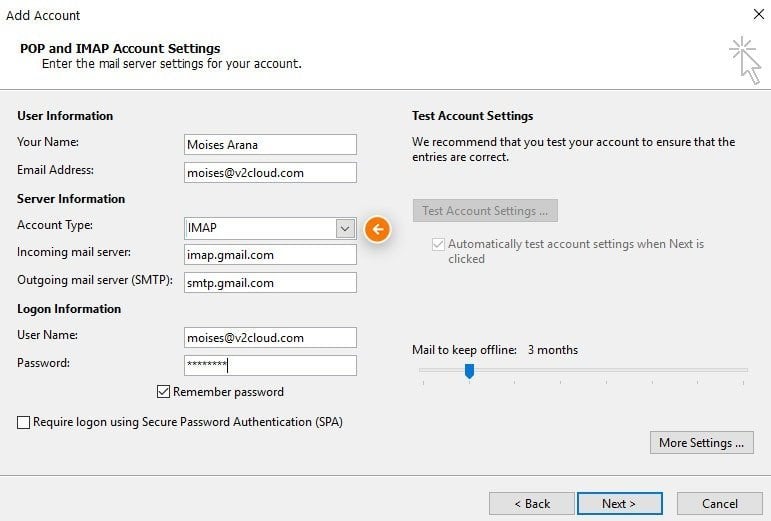 Your name:
The display name you'd like to use
Email address:
Your complete Gmail address (i.e. [email protected])
Incoming mail server:
imap.gmail.com
Outgoing mail server (SMTP):
smtp.gmail.com
User name:
Your complete Gmail address, same as in Email address field
Password:
Your Gmail password, the one used to sign-in in mail.google.com
6. Click More Settings… button, in the Outgoing Server tab check "My outgoing server (SMTP) requires authentication" and select "Use same settings as my incoming mail server", then click the advanced button.
7. In the Advanced tab, select SSL for incoming server (IMAP) and TLS for Outgoing server (SMTP)
8. Outlook will show a Test Account Settings window to confirm Gmail account was successfully configured. Click Close button to exit the window.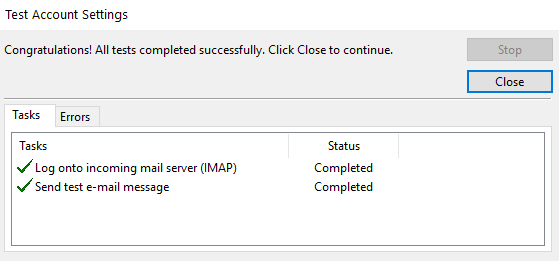 9. Click Finish to complete Add Account settings.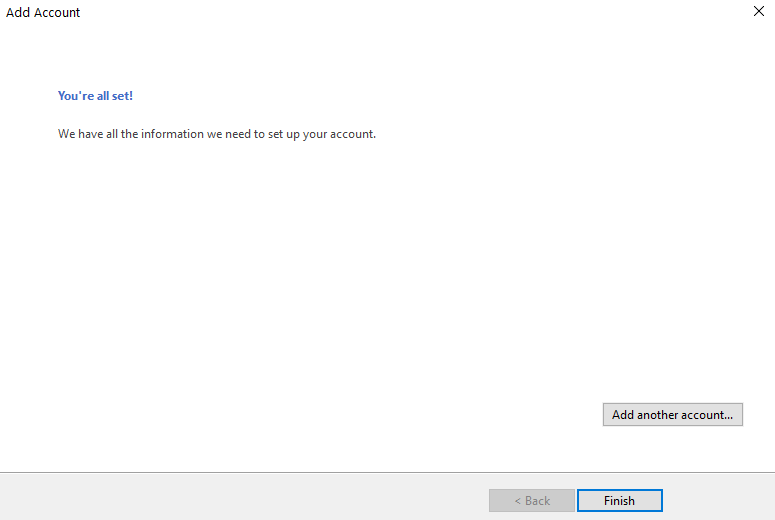 10. Finally click Close to finish configuring Gmail account and back to Outlook.