Click here if you wished to add a user instead of an administrator.
Sign in to your dashboard at www.v2cloud.com with your credentials.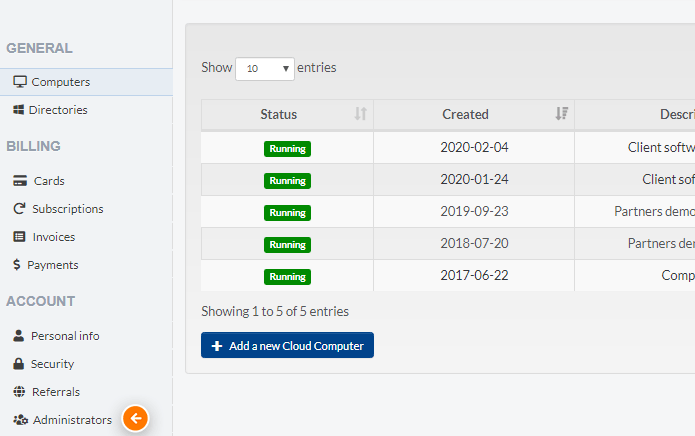 Select Add new permission.
Enter the email address for the new administrator, choose the permission you want to give it and select Submit.
Go to your dashboard and the new administrator will look like this.