In this tutorial, you will learn how to add users in bulk with a CSV (Excel) file. You can then send all the credentials to your users by email automatically.
*if you want to create a single user click here.*
Go to your dashboard. Select Actions and then Manage computer.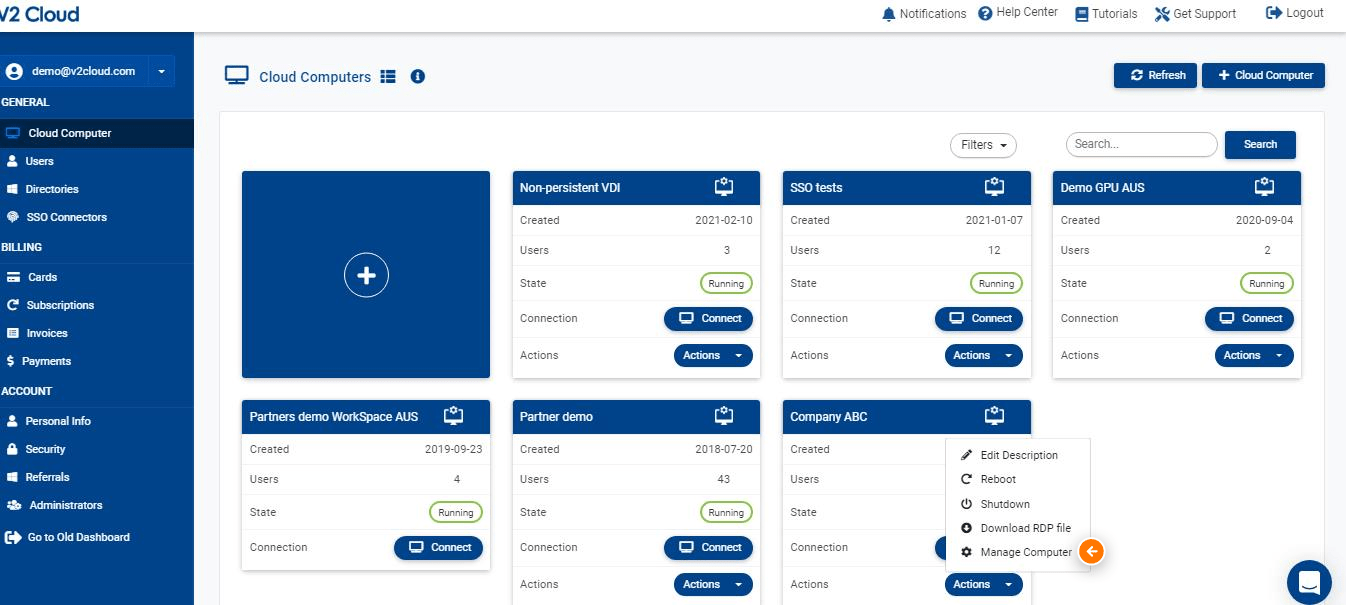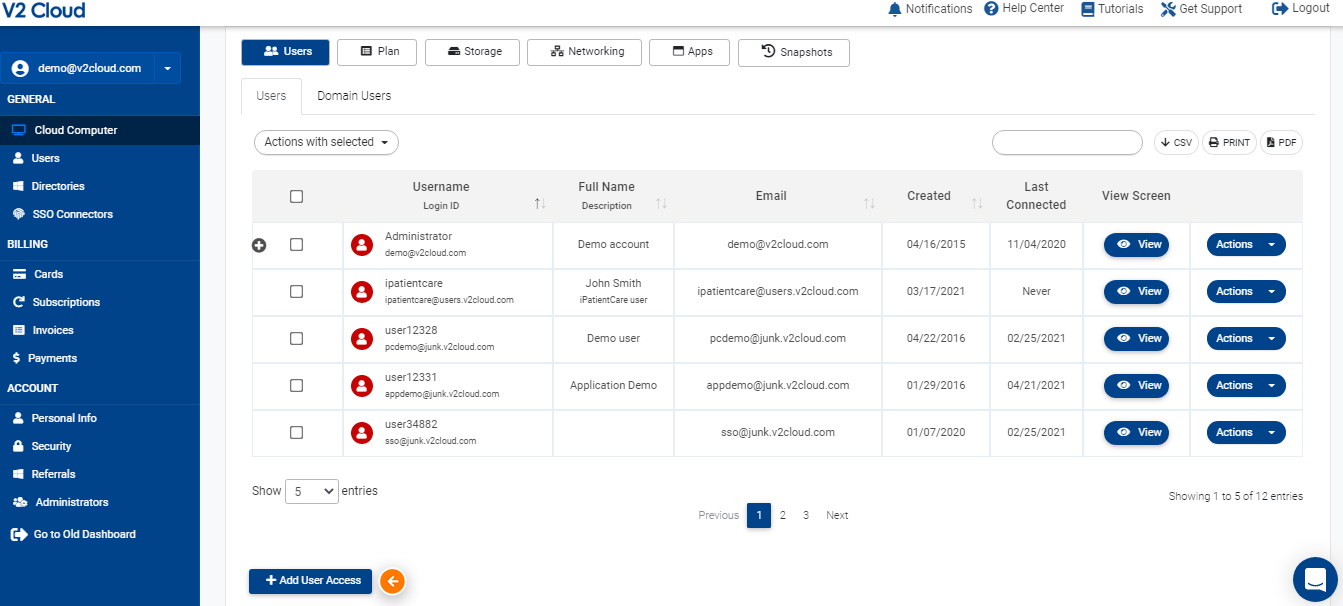 Click on Add user access and then Bulk add users.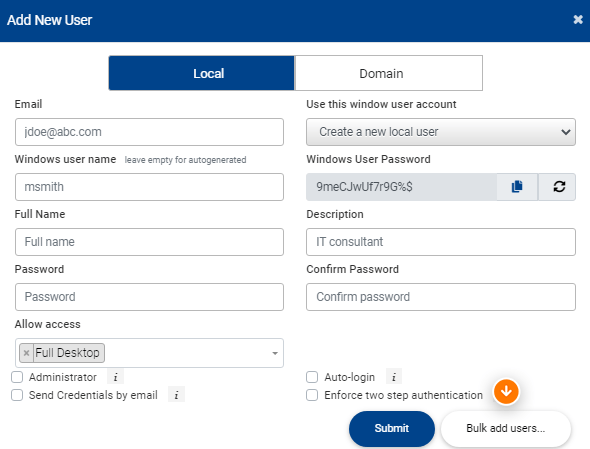 Download and fill the CSV file and import it after. You can share the credentials with your users by checking Share credentials.