Automatically sign off users after they have been


disconnected for some time
You can automatically sign off users after they have been disconnected for some time to help reduce memory (RAM) consumption of your Cloud Computer. Warning: they might lose data if there are unsaved documents.
Follow the steps below to automatically sign off users.
Open Local Group Policy Editor by typing Windows Key + r , enter gpedit.msc and click OK
On the Local Group Policy Editor, go to:
Computer Configuration -> Administrative Templates -> Windows components -> Remote Desktop Services -> Remote Desktop Session Host -> Session Time Limits
Then double click Set time limit for disconnected sessions
Click Enabled, select appropriate time from the dropdown menu and click OK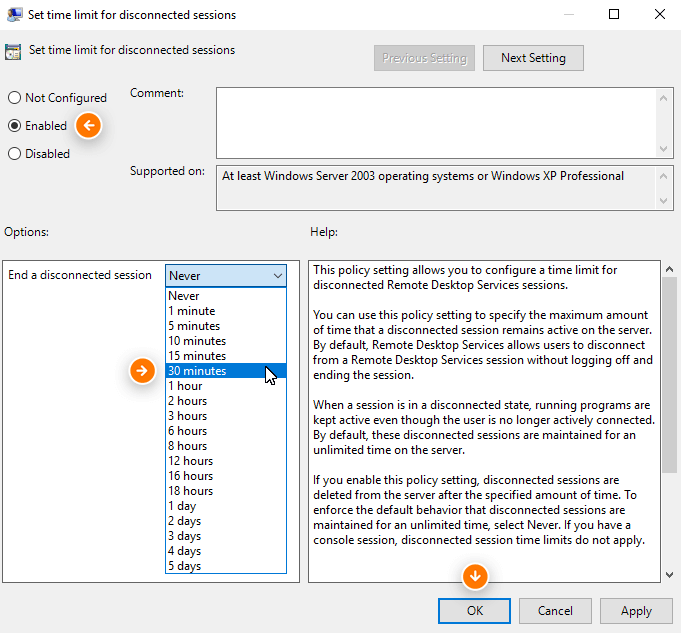 Restart the Cloud Computer and the next time a user is disconnected for more than the selected time the session will be signed off automatically.