In this tutorial, you will learn how to cancel your V2 Cloud subscription. This will also delete all your Cloud Computers and user's remote desktops. Please note that this cannot be reverted.
To cancel your subscription and to stop getting charged for your Cloud computer click Actions – Manage computer from your Cloud dashboard.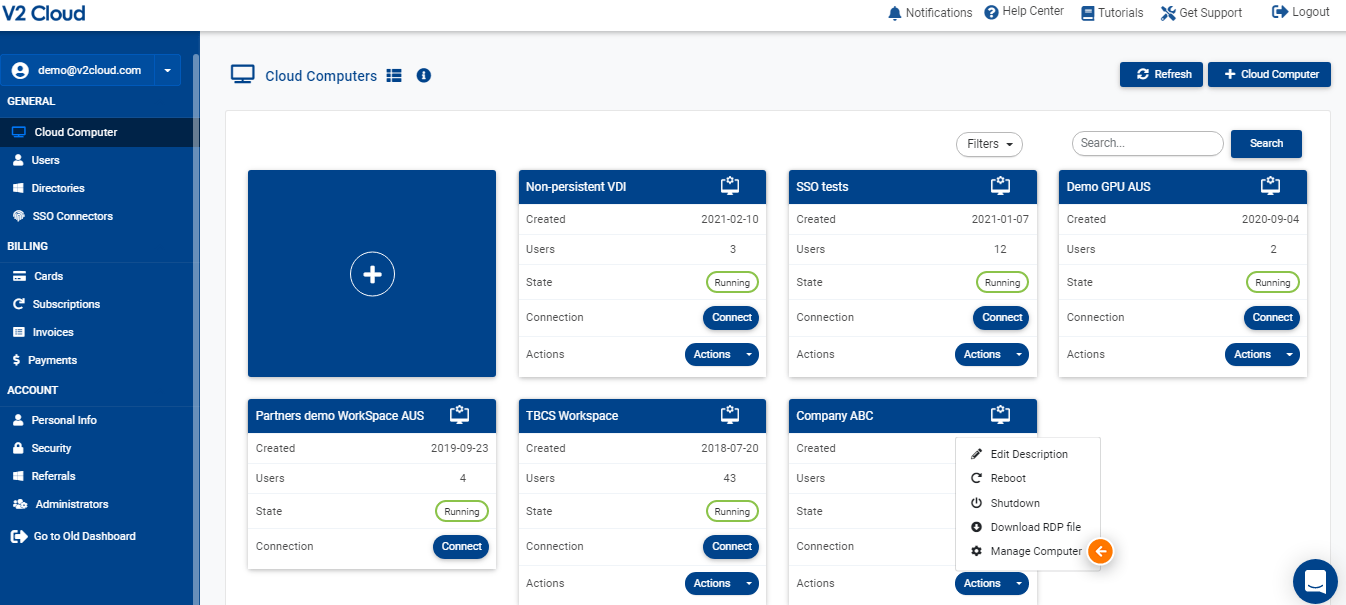 Click on the top left button then select Cancel service.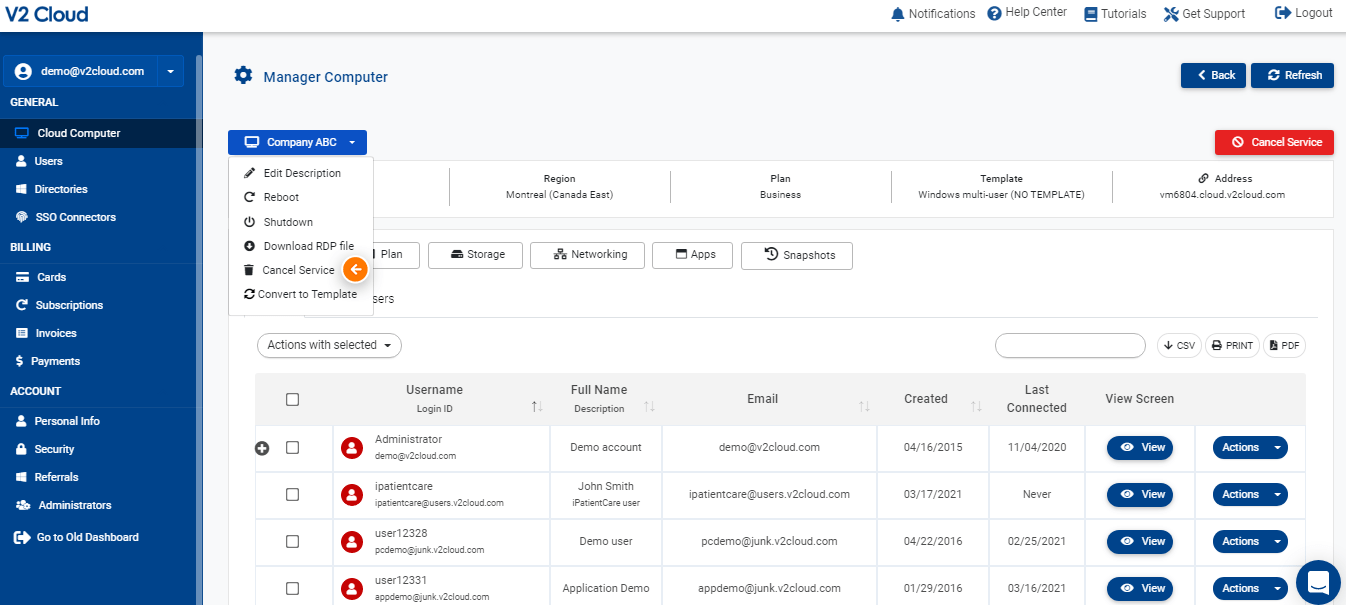 Alternatively, you can click on Cancel service button.
Tell us why you want to cancel and click Submit
Important: This process will completely destroy your Cloud Computer and will permanently remove all data. This action is not reversible. This will also cancel your subscription and recurring payments will stop.