In this tutorial, you will learn how to change folder permissions on Windows. You can grant special permissions to a group of users to share a file on your network. Each user can have their own unique permission. This helps you manage who can access what throughout all your data.
*You have to be an administrator to change files and folders permission*
Login to your computer as an admin.
Note: If you are not logged in as an administrator, you will not be able to access most of the permission settings.
Right-click on the file or folder you want to change permissions and select Properties.
Note: You can't change permissions for files that are currently in use.
Select the Security tab. The list of groups and users that you see have permissions for this folder.
Note: If you don't have a Security tab, you are trying to change the permissions for a file stored on a USB drive. If your USB drive is formatted with the FAT32 file system: you can't set permissions for the object. The disk must be using the NTFS file system.
Select the user you want to modify permissions and then click Edit.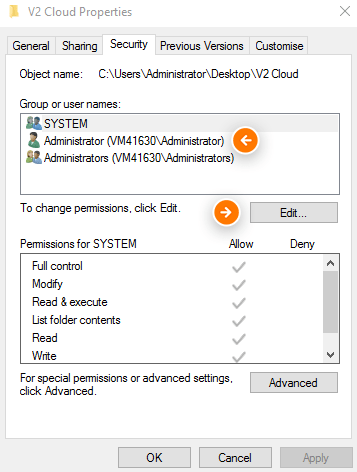 To add a new user or group click on Edit and then Add.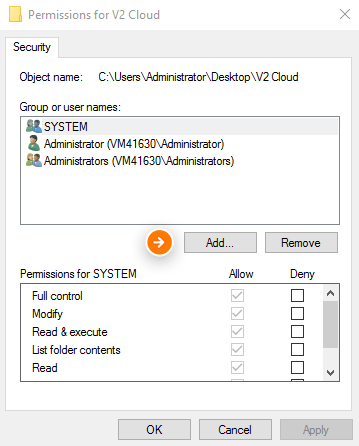 Click Advanced and then Find now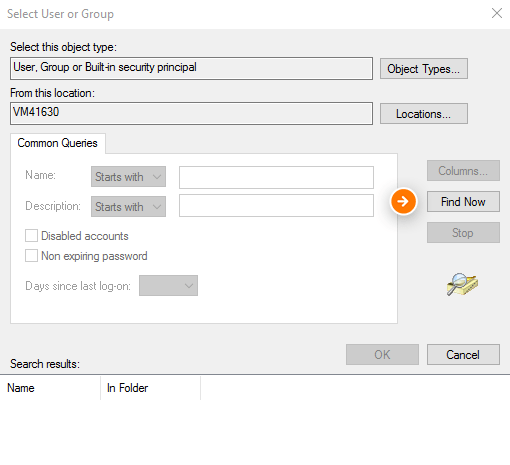 Select the user you want to add to the permission list and click OK.
Select the permission you want to give this folder.
Full control – User can read, write, change or delete the file.
Modify – User can read, write and change the file.
Read & execute – User can read or run the selected file.
List folder contents – User can view the files in the selected folder.
Read – User can open the file.
Write – User can edit the file or create new files.
If you can't change the permission and the area is grayed out. You have to go back to the security tab, click Advanced, and uncheck Replace all child object permission entries with inheritable permission entries from this object. Hit Apply and repeat step 8.