In this tutorial, you will learn how to change the hardware of your remote desktop. If you received an email saying that your Cloud Computer is running low on memory, you should consider upgrading the hardware.
To upgrade (or downgrade) the hardware plan of your Cloud Computer, click Actions – Manage computer from your Cloud dashboard.
Head to the Plan tab and click Change hardware.

Select the appropriate hardware plan and click Next step.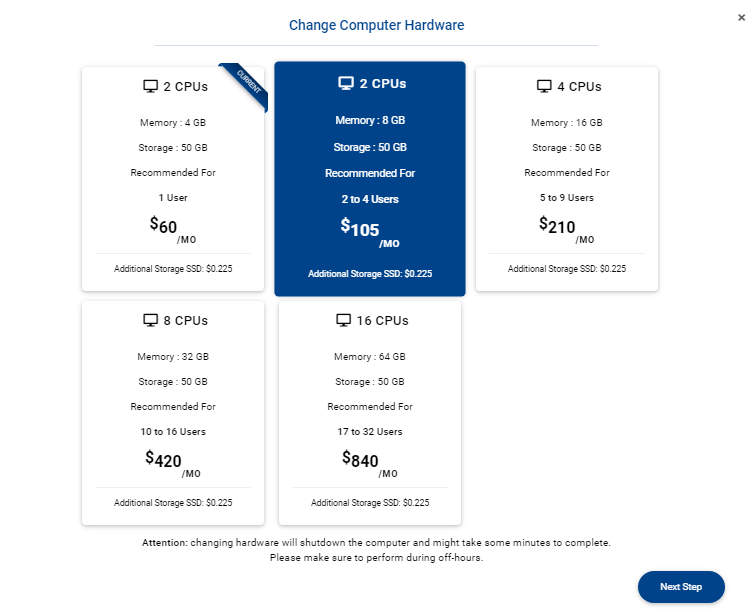 Your Cloud Desktop will restart with the adjusted hardware plan and your subscription will be automatically updated with the new price.