In this tutorial, you will learn how to create a Template in the V2 Cloud dashboard from an existing cloud computer. Templates are a good way to start a new customer/employee in just a few minutes. All your settings/configuration and application installed will stay the same. Please note that only the administrator profile will remain in the template: all other users will be deleted. You are billed for a template, as you would be for a normal VM. You cannot add users in a template: they will be deleted when you spin the template into a new VM. Templates can only be reverted back to normal VMs by contacting our support staff.
Log in your dashboard and select the cloud computer you want to make a Template for.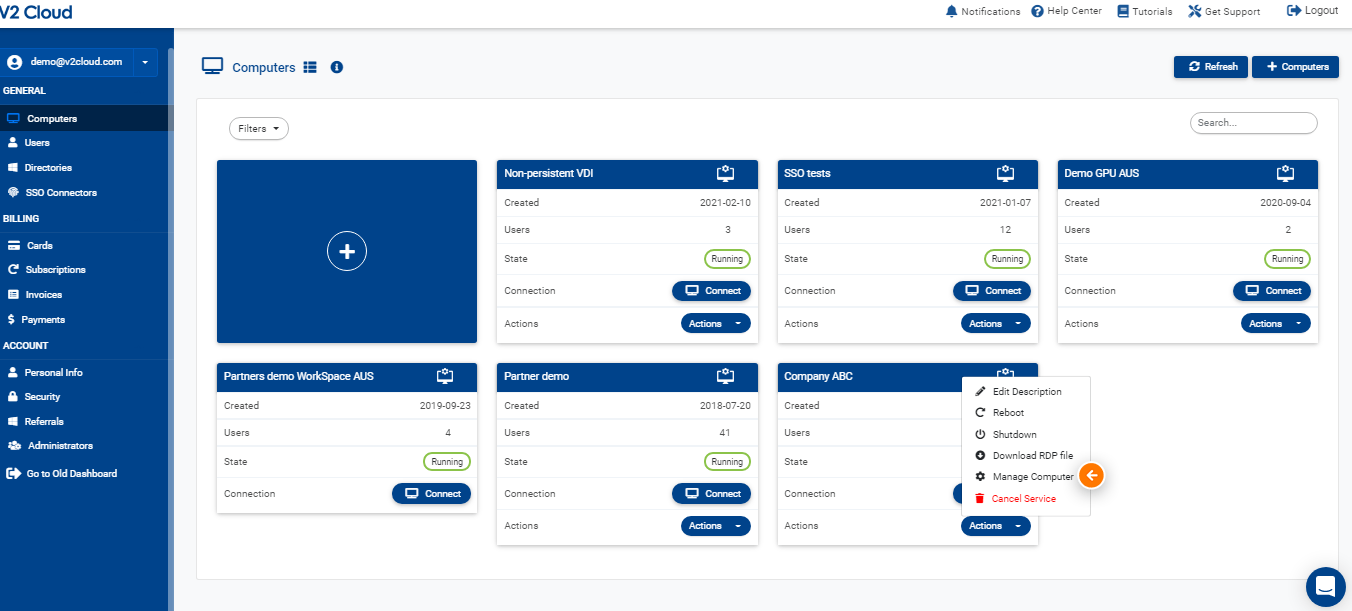 Select Convert to template in the drop down menu with your VM and name your new template. It will now appear as a template in your dashboard.

Select the Computers tab on the left to get back to the first screen and Add a new Cloud Computer to use your new template.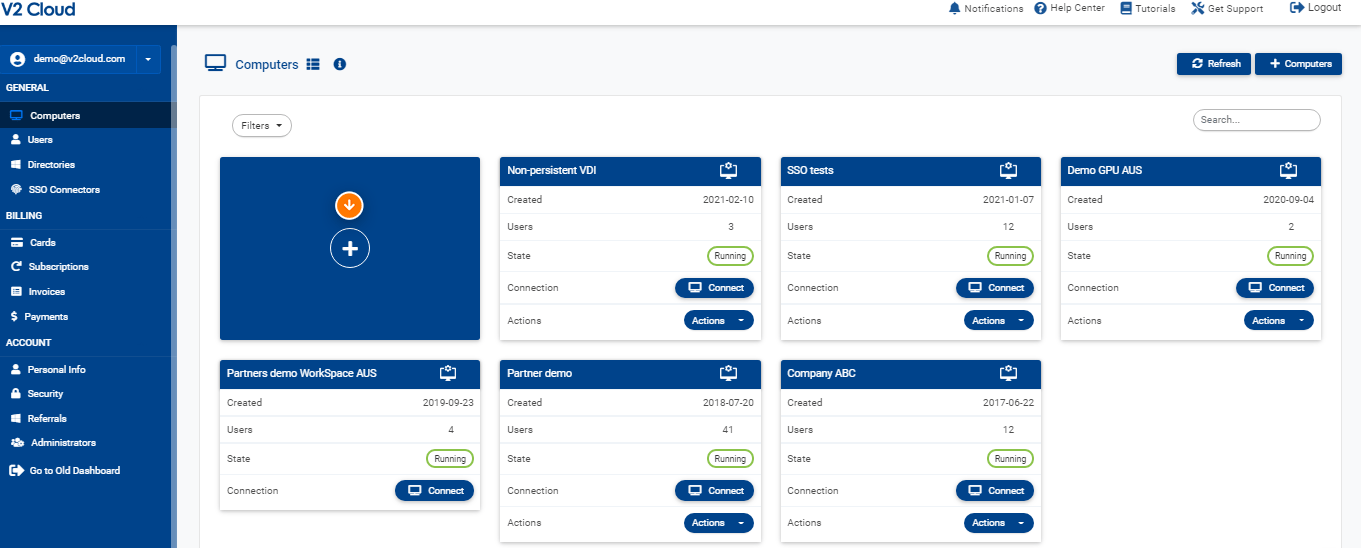 You are done! You can now create a template to use for future VMs with all your applications pre-installed.