In this tutorial, you will learn how to create your first cloud desktop inside the V2 Cloud dashboard. This is the step right after you created your V2 Cloud account. You need to create a VM to access your remote desktops.
Login to your dashboard and click the + Cloud Computer. You can click the big +.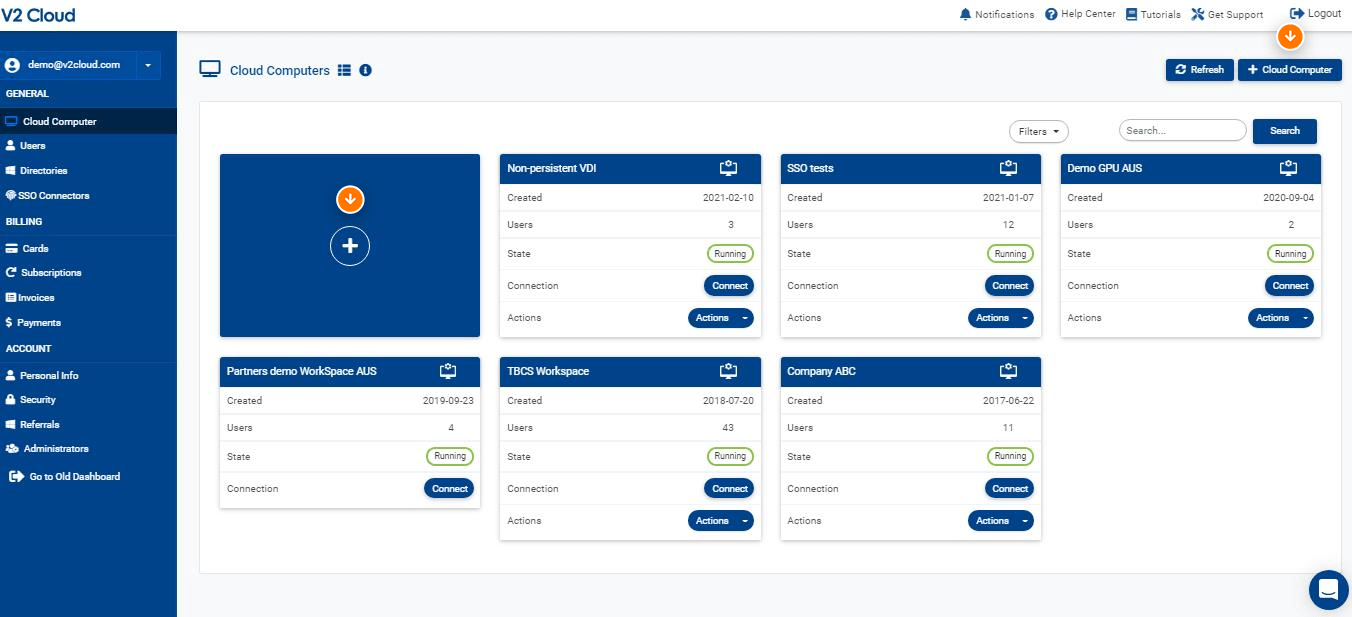 Select the region where the Cloud Computer will be hosted. We recommend using the nearest region to your location to avoid any latency.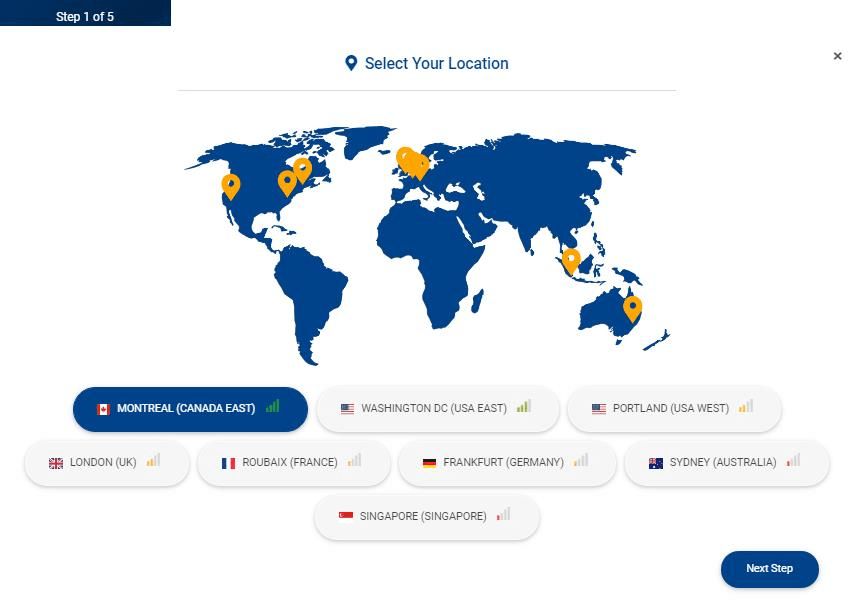 Choose a plan that will best fit the applications you will run and the number of users. If you're unsure which plan to choose let us know your project and we will help you selecting the best plan. If you want a higher plan than what is suggested, please reach out to us and we will build a custom plan for you.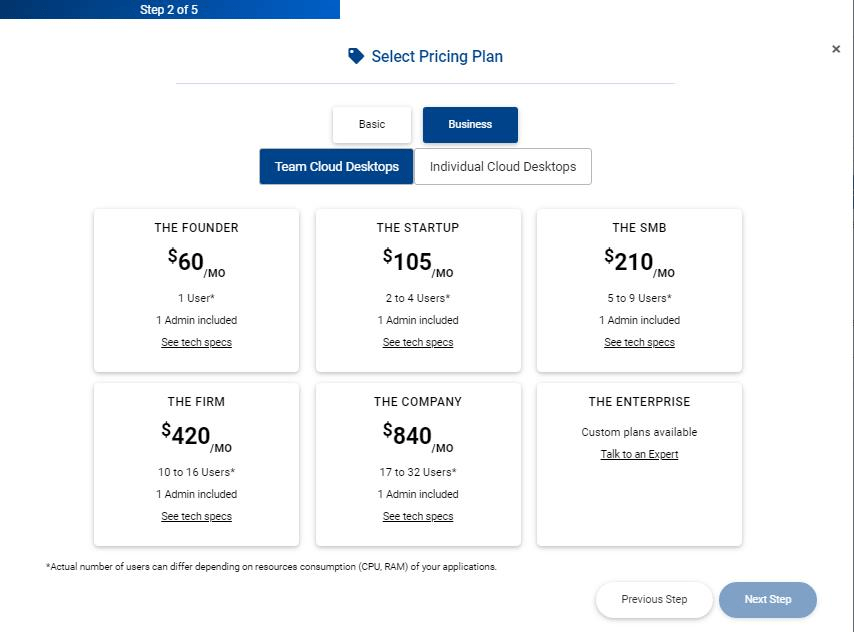 Choose the operating system depending on the applications you want to run. If you are unsure simply share your project with us and we will help you choose the best.
Select the type of IP address. We recommend using a private IP address for added security unless you want to host an Internet facing server (e.g. Web Server) where a public IP address would be preferred.

Name your instance and click Create Cloud Computer.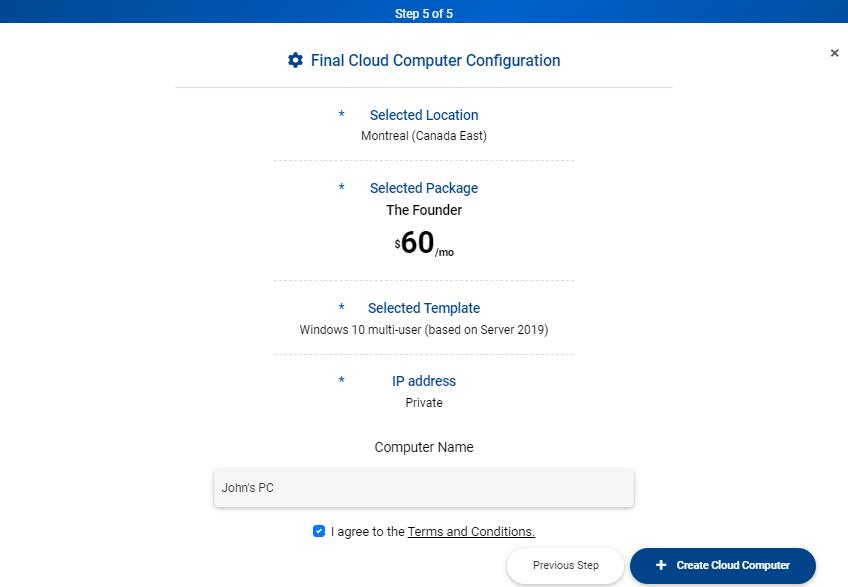 Add your credit card information and click Submit to start the build process.
Note!
The building process generally takes 30 minutes to complete. You will receive an email when your Cloud Computer is ready.
If you are not 100% satisfied with the service, you can cancel your subscription within 7 days and your order will be automatically refunded