In this tutorial, you will learn how to disable copy/paste from the local machine to the VM and vice versa for all users INCLUDING the Administrator.
In your Windows search bar menu: type gpedit and select Edit group policy.
Navigate in the left tab to: Computer Configuration – Administrative Templates – Windows Components – Remote Desktop services – Remote Desktop Host – Devices and Resources Redirection.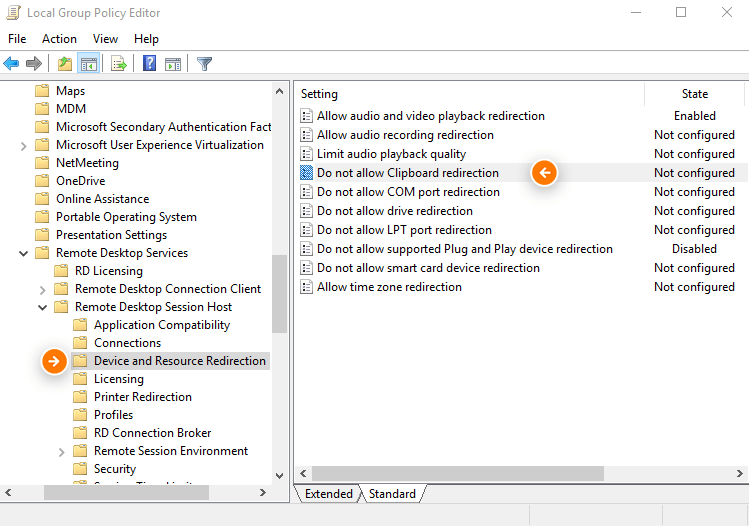 Double click on Do not allow Clipboard redirection and select Enabled. Click Apply and then OK.