Important!
Please note that only Windows 10 Computers which are not based on Windows Server can be joined to Azure AD. For computers based Windows Server you need to setup an Azure AD Domain Service then join the computer to the domain. See this tutorial for more information.
Build a Windows 10 Computer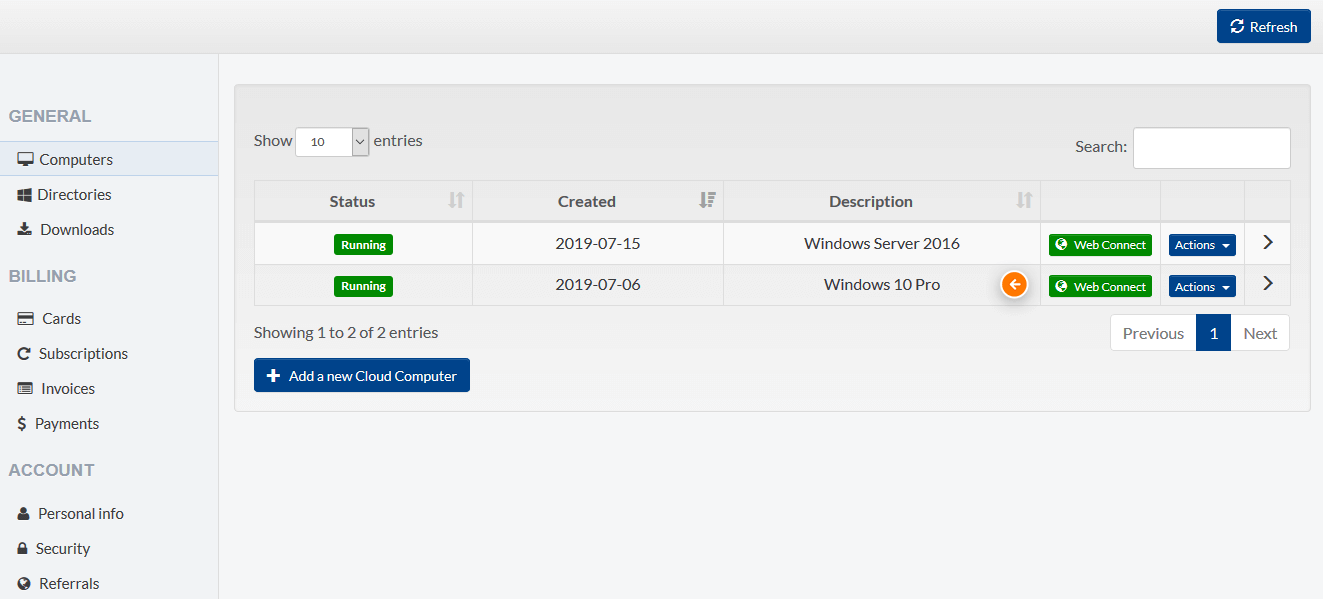 Create an Azure Active Directory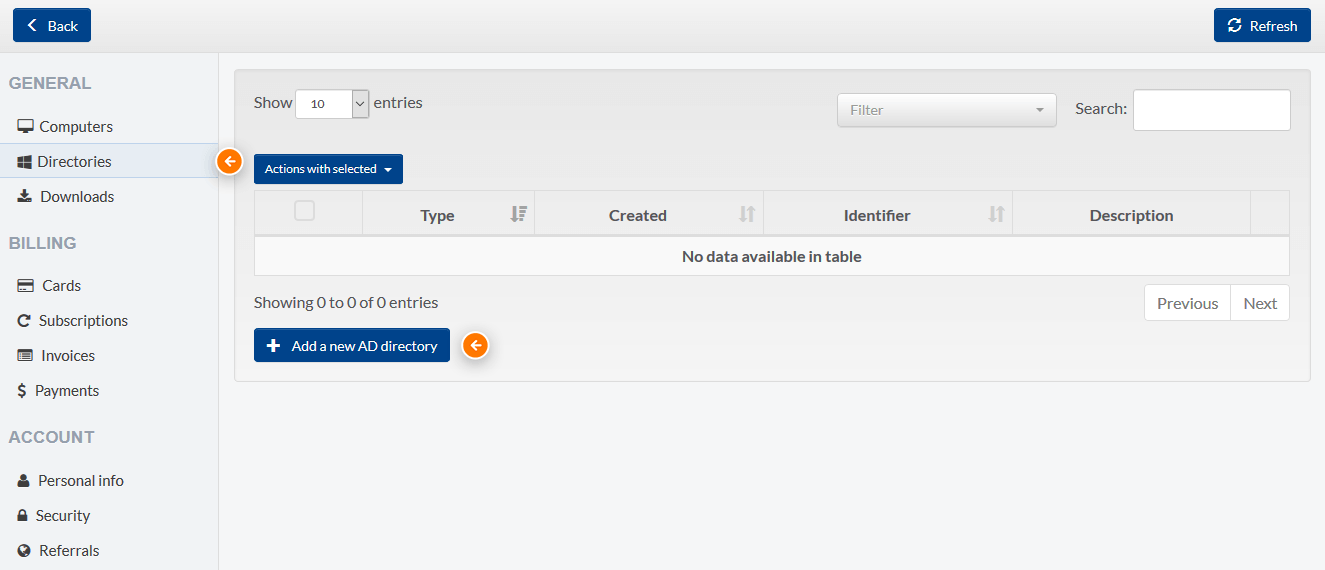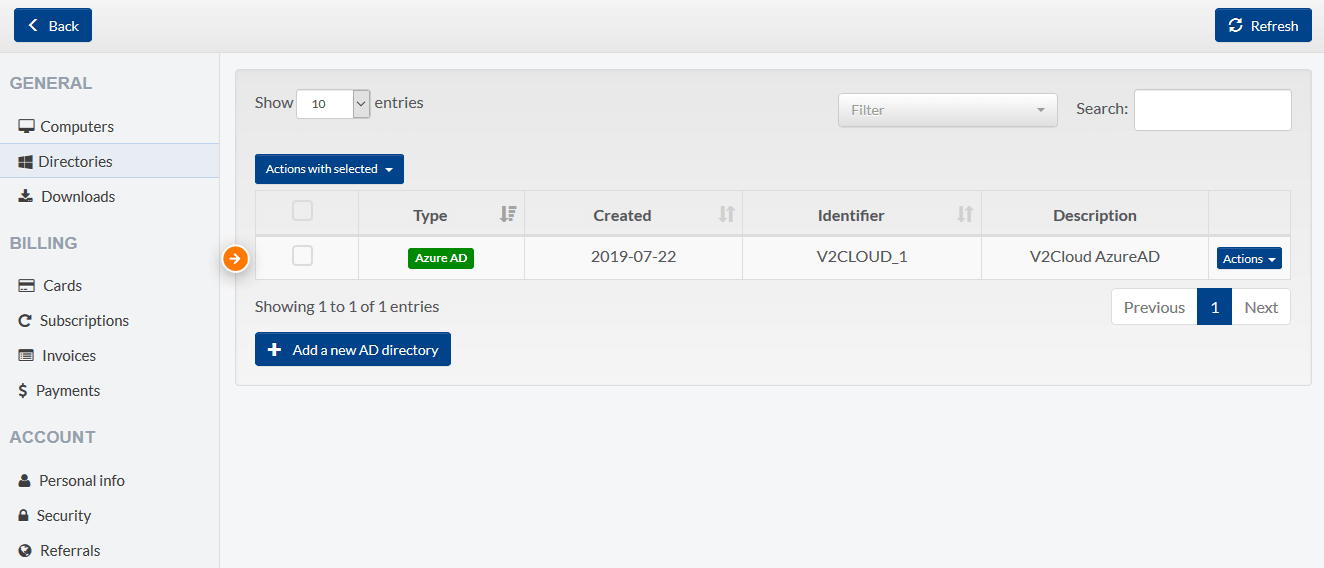 Note that a number has been added to the domain name to created the identifier. This happens when a directory having the same domain name already exists.
Add Domain User Access to your Cloud Computer
There are multiple ways to add a Domain User Access to a computer:
• Directly from the Directories pages, click on the Actions button of the directory, click on Add VM access then select the VM you want to link to this directory. Note that you can add VM access in bulk by selecting multiple VMs.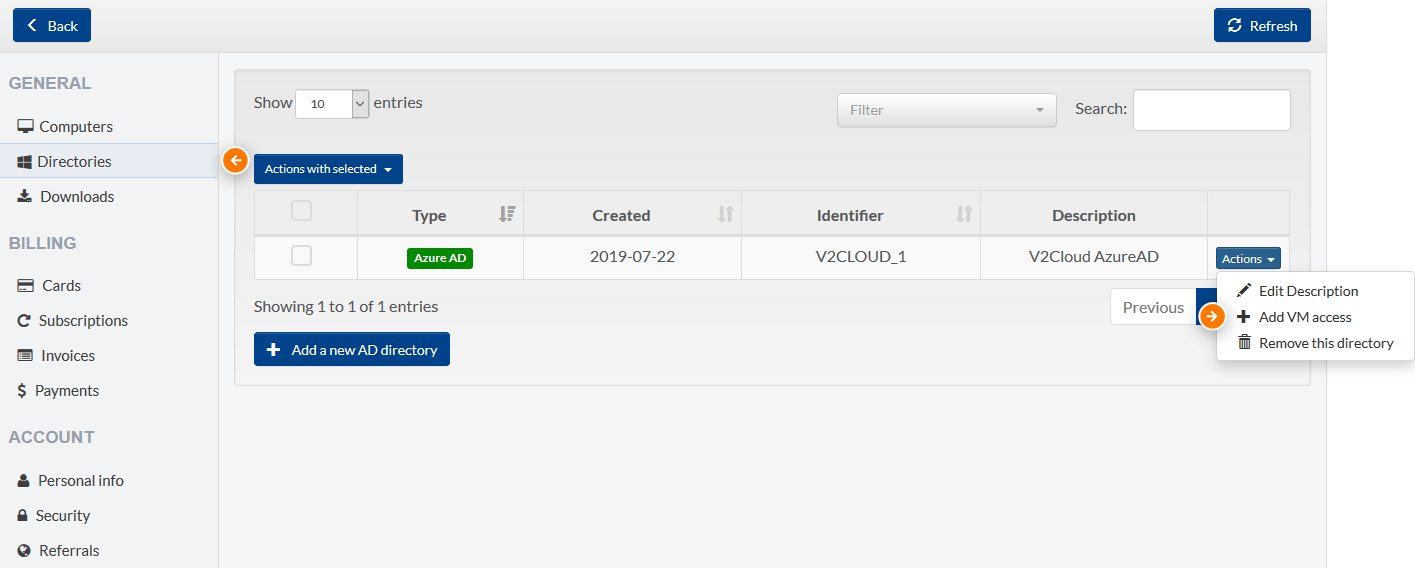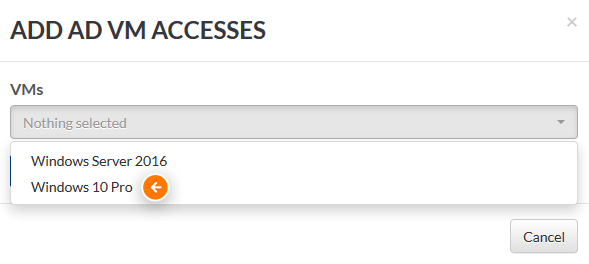 • Alternatively, from the VM details page, click on the Add user access button, select Domain tab then Select the directory you want to bind the VM to.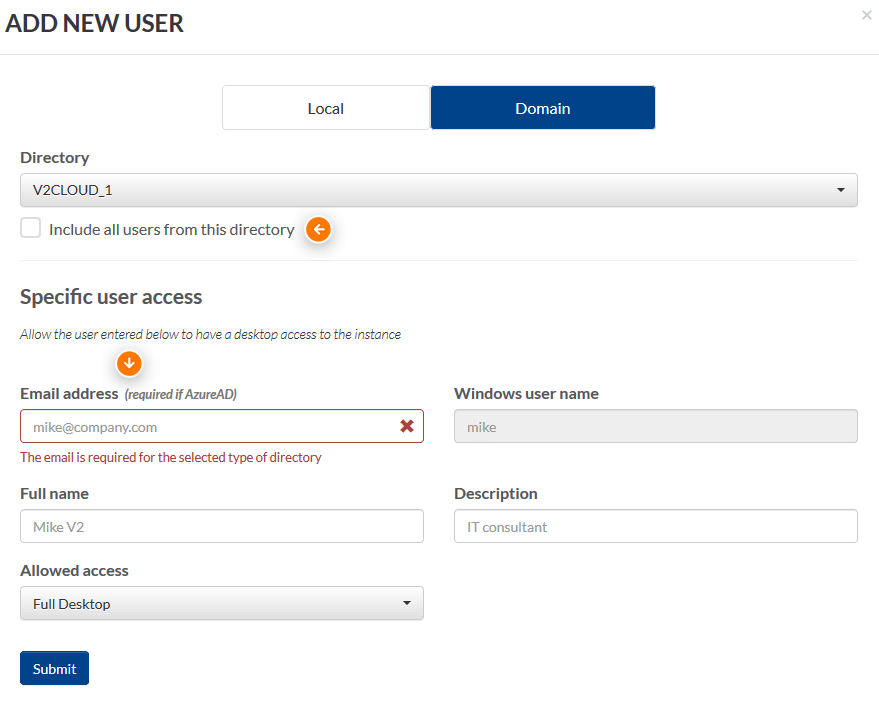 You can allow all the users of your directory by checking the option include all users from this directory or only a specific user by entering his email and information.
To add multiple specific users just re-do this step.
A flag telling you that the Cloud computer is linked to the Directory will appear.
Join the Cloud Computer itself to your Azure AD.
• Open Settings, go to Accounts and Access work or school and press Connect.
• Press Join this device to Azure Active Directory.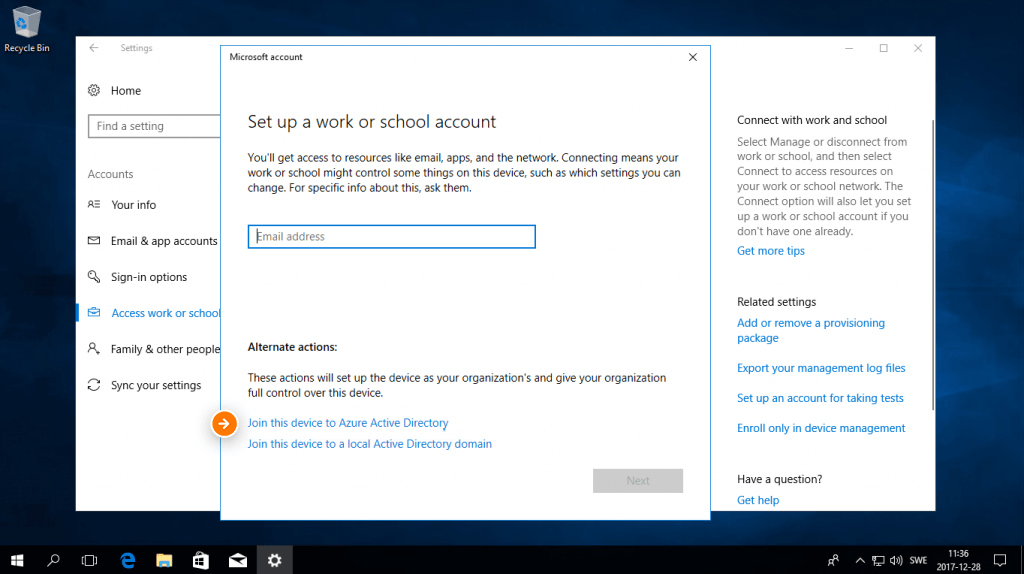 • Enter your email address and press Next, on next screen you have to enter your password.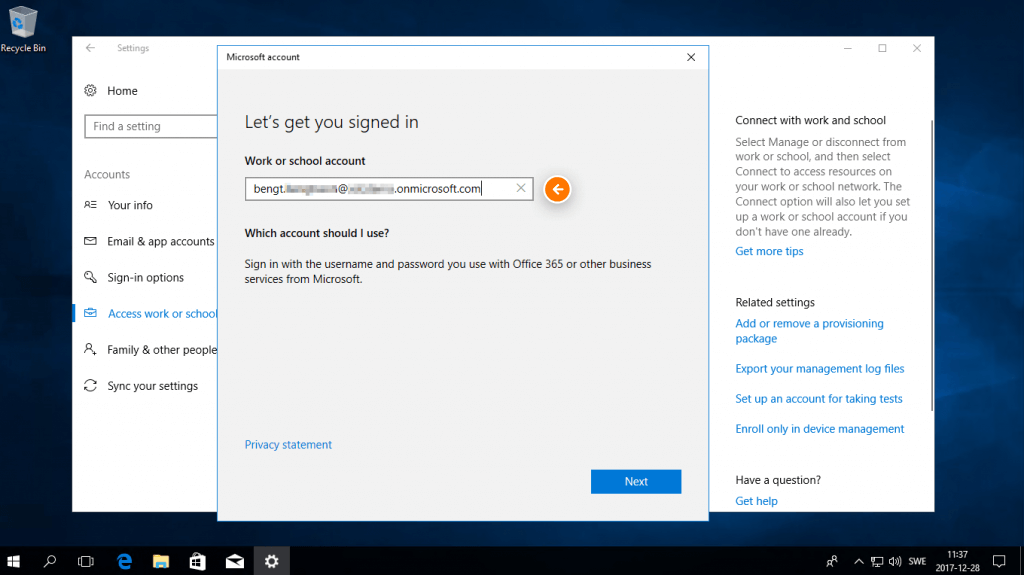 • Once you are done with the wizard you should restart your computer. Log in with your company credential should now work.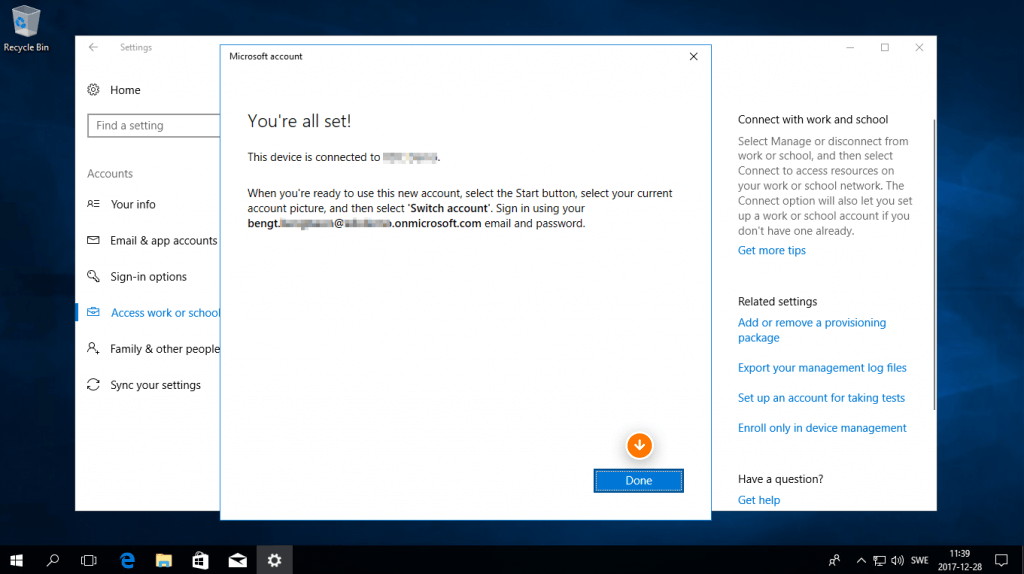 Notes:
• The Azure administrator have to accept that users can link their devices to the Azure AD.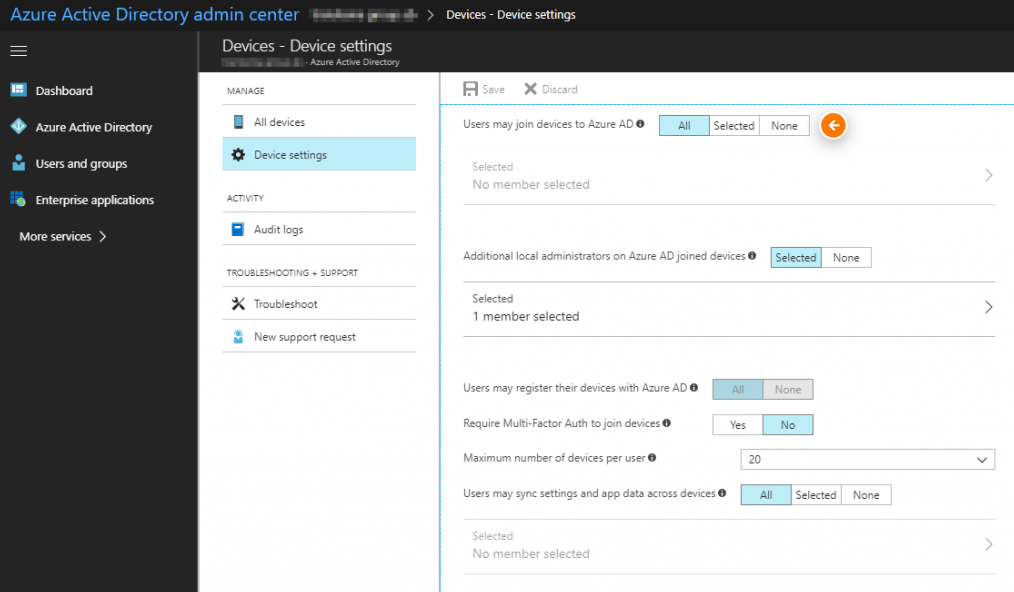 • The process to join Azure AD may look different depending on your Windows 10 version.
• Make sure you have an internet connection while linking the computer to Azure AD.
You are done!
You can log as an Azure AD user from the V2 Cloud login page using your directory identifier and your email. It needs to be EXACTLY as follow: identifier + \ + AzureAD email.
NOTE: The identifier is in your dashboard under Directories – Identifier
There is a better way to do IT with V2 Cloud
By using V2 Cloud, you get access to a fully-integrated virtual desktop solution, without the traditional complexity of other cloud providers.
There is an easier way to enable secure remote access to employees without sacrificing end-user experience and performance.
V2 Cloud offers a cloud desktop infrastructure with
No hidden fees
No complicated setup
No contracts
Flat-rate pricing model
We're the #1 virtualization solution for small businesses. Create virtual desktops, servers, and applications to improve productivity and significantly reduce your IT costs.
Learn more about V2 Cloud and our cloud VDI solution. Get started with a risk-free 7-day trial, and experience the simplicity, scalability and power of V2 Cloud.