Publishing an application allows you to use V2 Cloud as Software as a Service (SaaS). You can use your applications without a full desktop on any devices with an internet connection.
Log in to your Cloud desktop on the administrator session and find the path of the application you want to publish. It needs to be the original .EXE file and not the shortcut icon. In this example, we used Chrome browser. Copy the application path.
Quick tips: you can find the location of a shortcut with: right click – Open file location.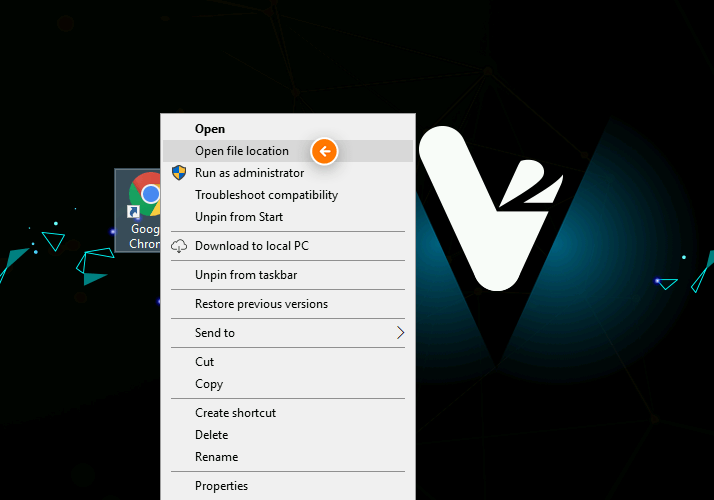 Open your V2 Cloud Dashboard and navigate to the Apps tab in your cloud computer. Select Add a new remote application.
Enter a name for your remote application. This will be visible to end-users when they log in. You can select Apply to every users to make it available to all users. Uncheck if you want only specific users to access it. Copy the application path you chose in STEP 1. Click Submit.
This is only required if you didn't check Apply to all users in the previous step. Go to the User tab in the V2 Cloud dashboard. See how to create a new user here. You can select the application directly when creating a new users or select Actions – Edit user – Remote Apps. You can check as many applications as you want and the users will be asked to choose when login in.
Ask your users to log in to verify it works. They need to login as they would normally do. If you did not select more than 1 application (Full Desktop count as 1), you won't see any choices and will be directly logged in the application. Here you can select either Full Desktop or Chrome remote application tutorial.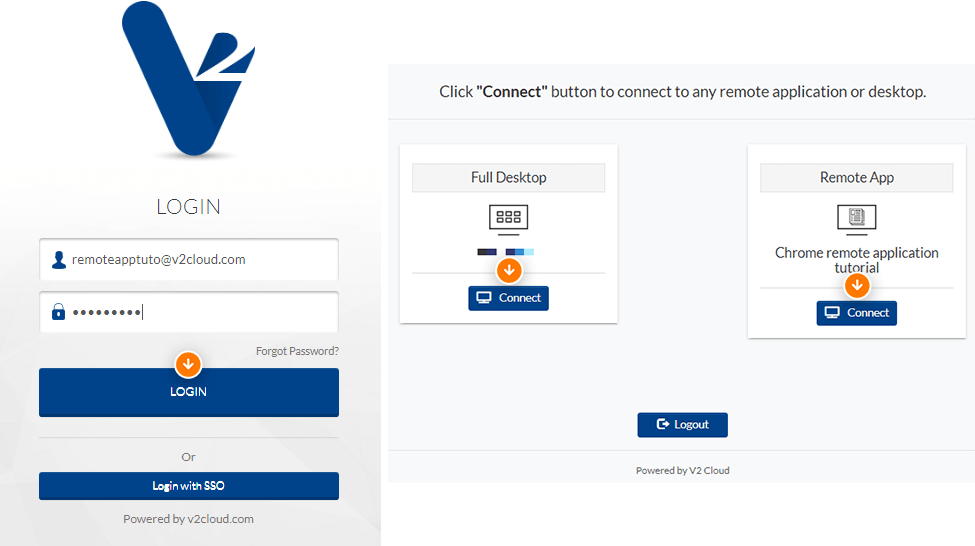 You are done! You can now assign any Windows Application to all your users or specific users.