In this tutorial, you will learn how to change the passwords for your users from your Dashboard. To reset your own password, you can follow this link:
https://dash.v2cloud.com/reset/
Connect to your dashboard and select Actions – Manage computer.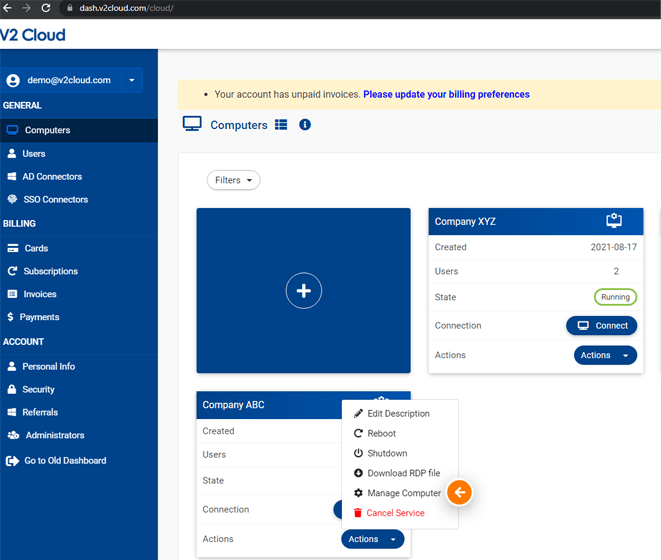 Select Actions on the right of the user you want to change the password and then Password – Change Password.

Type in a new password and click Submit.
V2 Cloud password:
This is the password your user will use to login
Windows OS password:
This is the password used inside Windows for this specific user. They DO NOT need to enter this password to log to their desktops.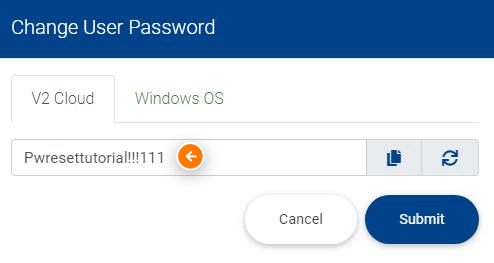 You are done! You have successfully changed the password for your user.