In this tutorial, you will learn how to share a drive between multiple computers. Both computers (or cloud computers) need to be on the same network. This is really useful to enhance cooperation in a remote working environment. You can contact support at [email protected] or via the online chat in your Dashboard. They will help you put your VMs on the same network.
On the computer (or VM) you want to share from, select the drive/folder with Right Click – Properties – Sharing – Advanced Sharing.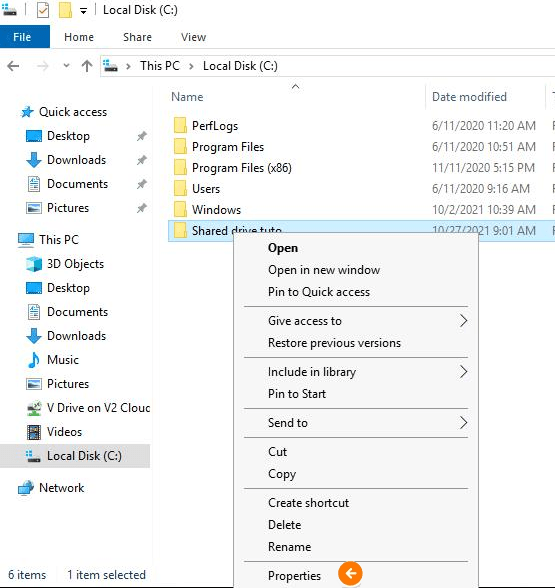 Check Share this folder and then click on Permissions. Select Add and type the username you want to share with. To share with everyone, type: everyone ; then Check Names and OK. You can check the permissions you want to give to these users. Select Apply and OK for each window.
Copy the Network Path and save it for later.
Go to the PC where you want this drive to be mapped. Open File Manager – This PC – Computer tab and then Add a network drive. Copy the Network Path you saved earlier and click Finish. Enter the Windows Administrator credentials and click OK. The username is always Administrator. Those are the credentials from the computer where the mapped drive is coming from. Select Remember my credentials to avoid typing it everytime (optional).
NOTE: You can find your Administrator password in your Dashboard. Select the Administrator user and then Action – Password – Change password and it's the one already there.
If you are on Individual Desktop, you need to enter v2cloud instead of Administrator as shown below.
You are done, the mapped drive is now visible as an additional drive inside your PC.