In this tutorial, you will learn how to use the Auto Login feature. This is useful if you want your end users to access their V2 Cloud environment (full desktop or published application) without credentials. It will create a URL link that you can share or embed in your website for quick and easy access. The end user only needs to click on the URL to be redirected to a V2 Cloud environment in their browser.
Log to your V2 Cloud Dashboard and then Action – Manage computer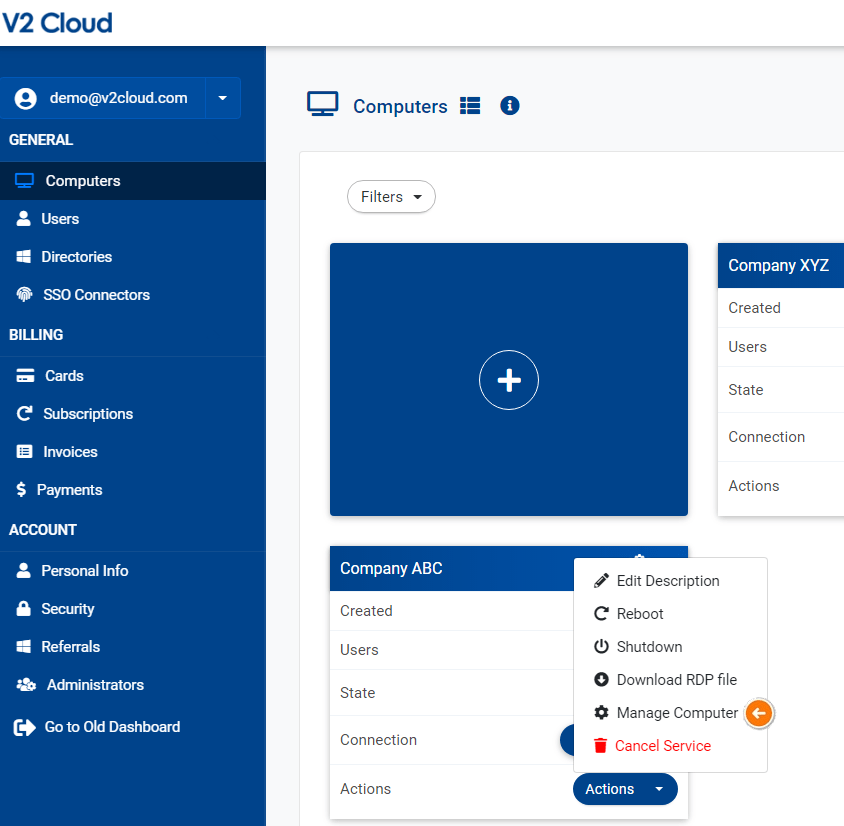 If you create a new user, you can follow this tutorial and then check Auto login. If the user is already created, select Action – Edit user, and then check Auto login.
The URL links to use will appear under Action – Show URL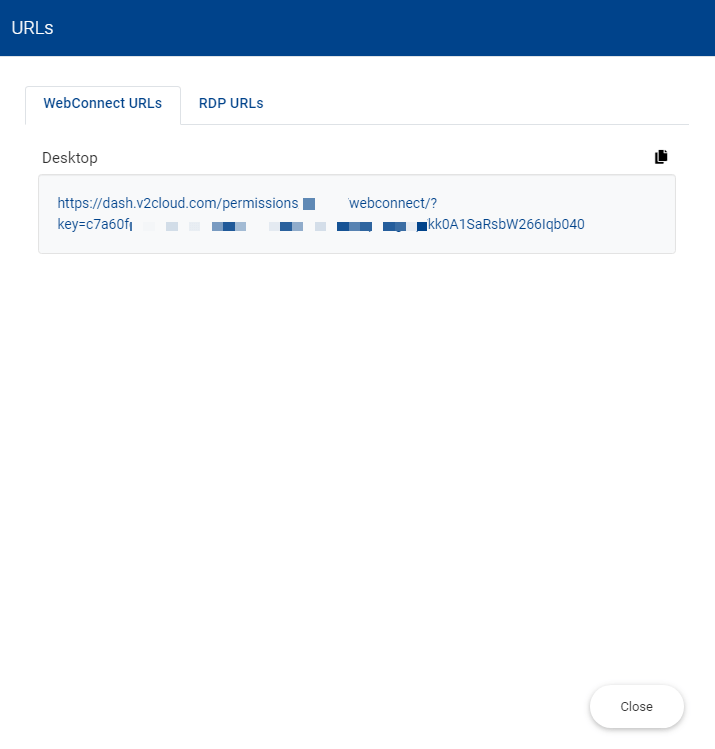 You are done! You can now share the URL with anyone and they will not need credentials to login.
NOTE: if you are using the White label option, you will need to contact support to finish setting up the Auto login feature.