In this tutorial, you will learn how to join a computer to a domain. We will use a cloud computer from V2 Cloud.
Join the VM to the domain:
1. On the Start Screen screen, type type Control Panel, and then press ENTER.
2. Navigate to System and Security, and then click System.
3. Under Computer name, domain, and workgroup settings, click click Change settings.
4. On the Computer Name tab, click Change.
5. Under Member of, click Domain, type the name of the domain that you wish this computer to join, and then click OK.
Note that you will have to enter the credentials of a member of the AAD DC administrator group.
6. Disable NLA – See Step 4 below.
7. Add your Domain users and Domain Administrator to the list of allowed access – See Step 5 below.
8. Click OK, and then restart the computer.
In your V2Cloud dashboard, create a Windows Server AD Directory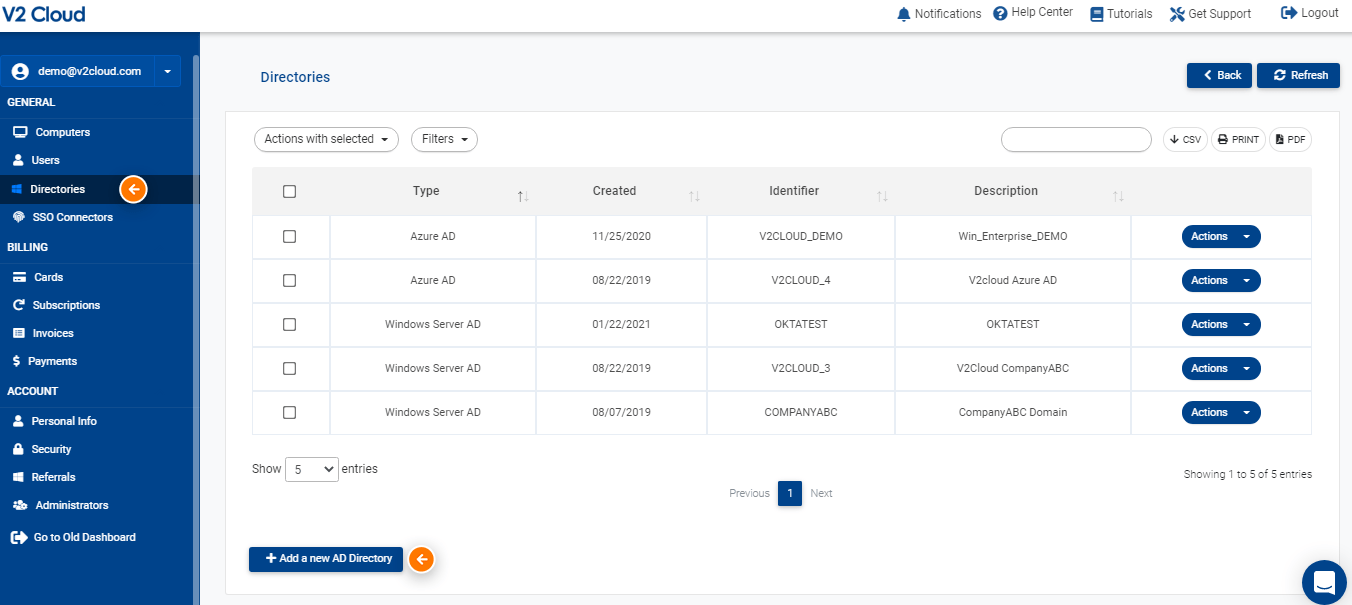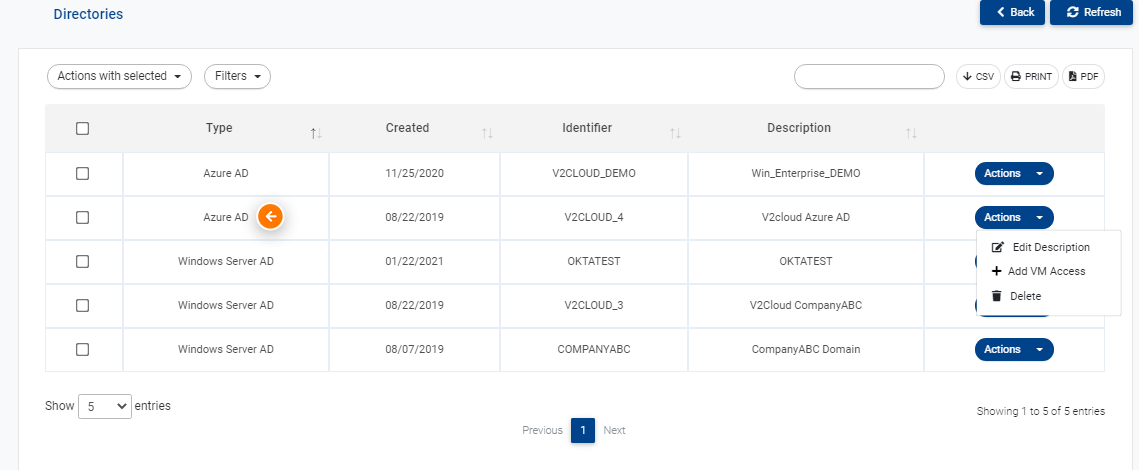 Note that a number has been added to the entered domain name to create the identifier. This happen because a directory having the same domain name already exists.
Add Domain User Accesses to your VMs
There are multiple ways to add a Domain User Access to a VM:
• Directly from the Directories pages, click on the Actions button of the directory, click on Add VM access then select the VM you want to link to this directory. Note that you can add VM access in bulk by selecting multiple VMs.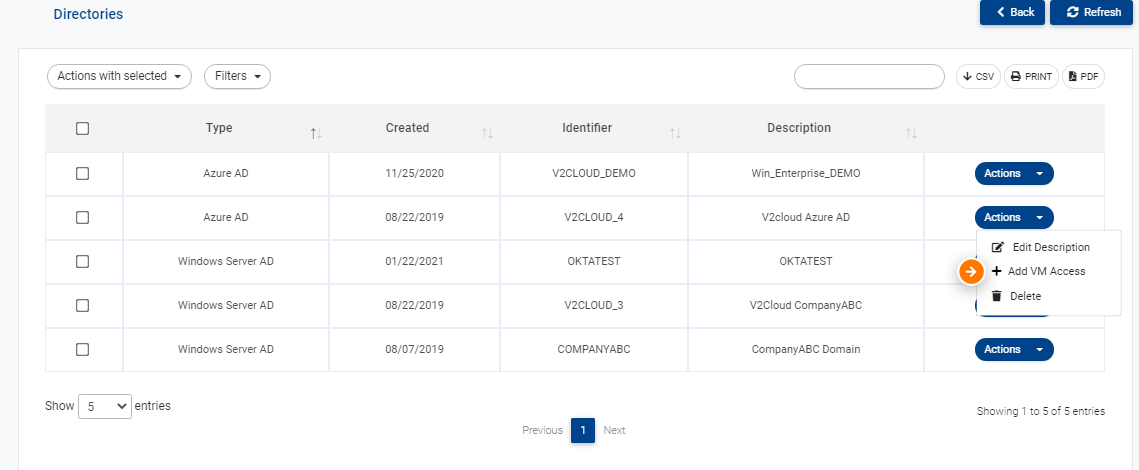 • Or from the VM details page, click on the Add user access button, select Domain tab then Select the directory you want to bind the VM to.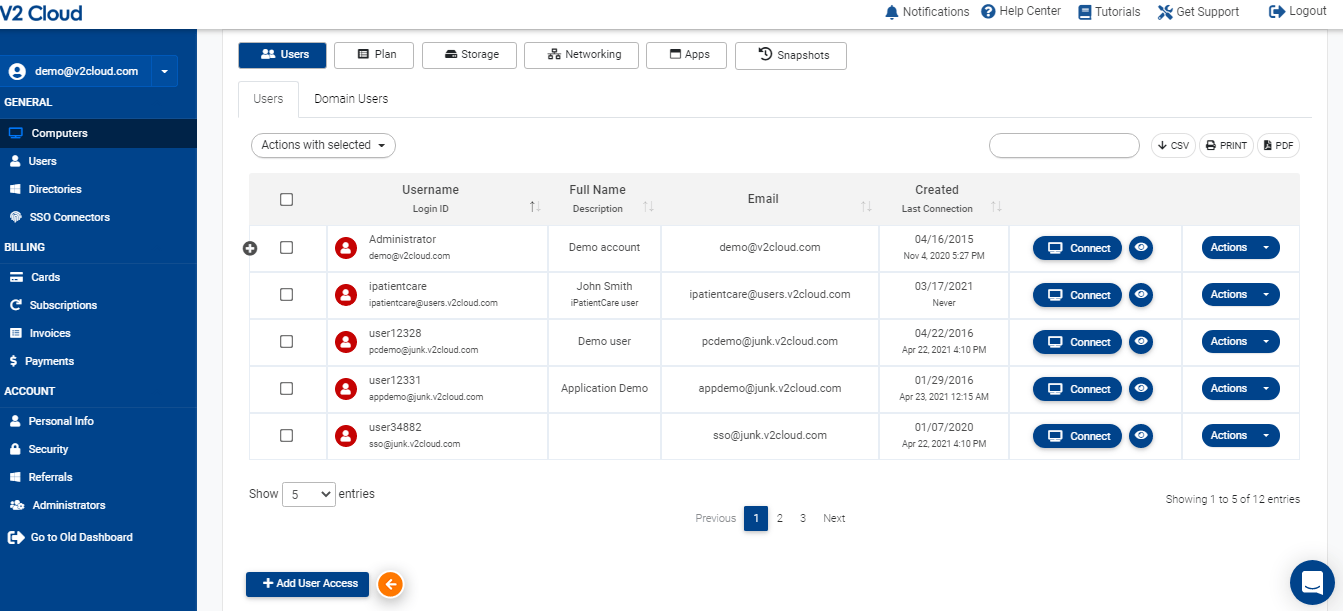 You can allow all the users of your directory by checking the option include all users from this directory or only a specific user by entering his email and information.
To add multiple specific user accesses just re-do this step.
To allow users to connect over Web Connect, uncheck "Allow connections only from computers running Remote Desktop with Network Level Authentication" in System –> Remote settings
Note: This should not be done if you plan to open RDP port to the public. If you are unsure, please contact us.
Open File Manager – Right click on This PC – Properties – Advanced system settings – Remote – Select users. You can then select Add – type the username you want to add (typing Everyone will allow everyone to connect) – Check Names and then OK.
NOTE: You need to add the user : Administrator.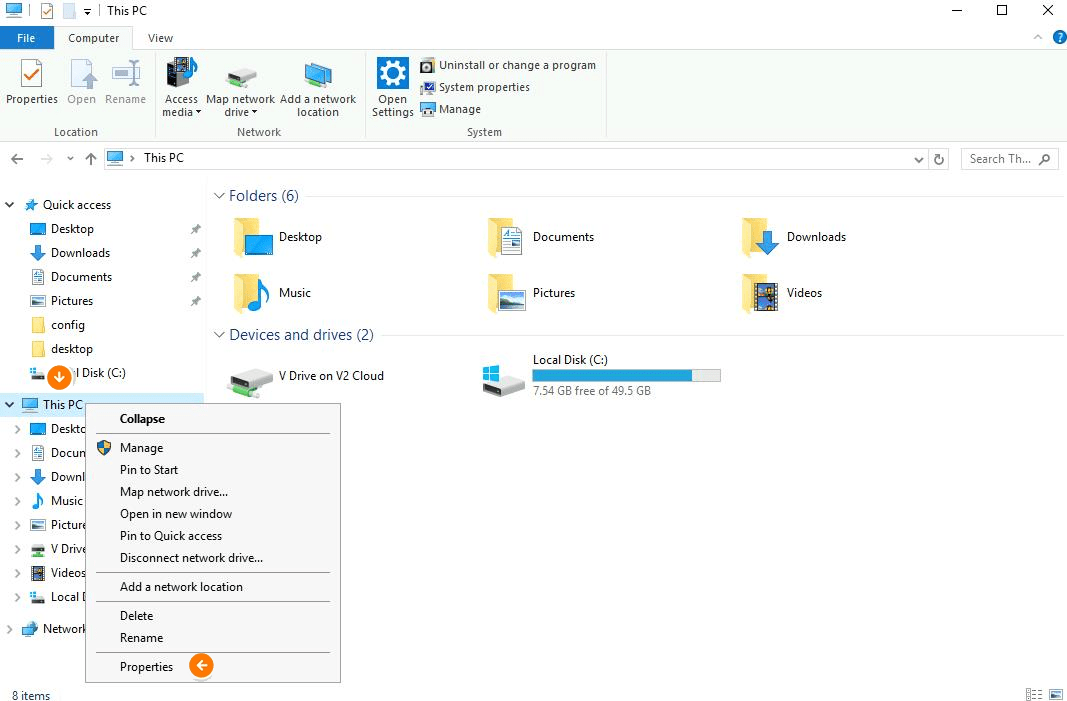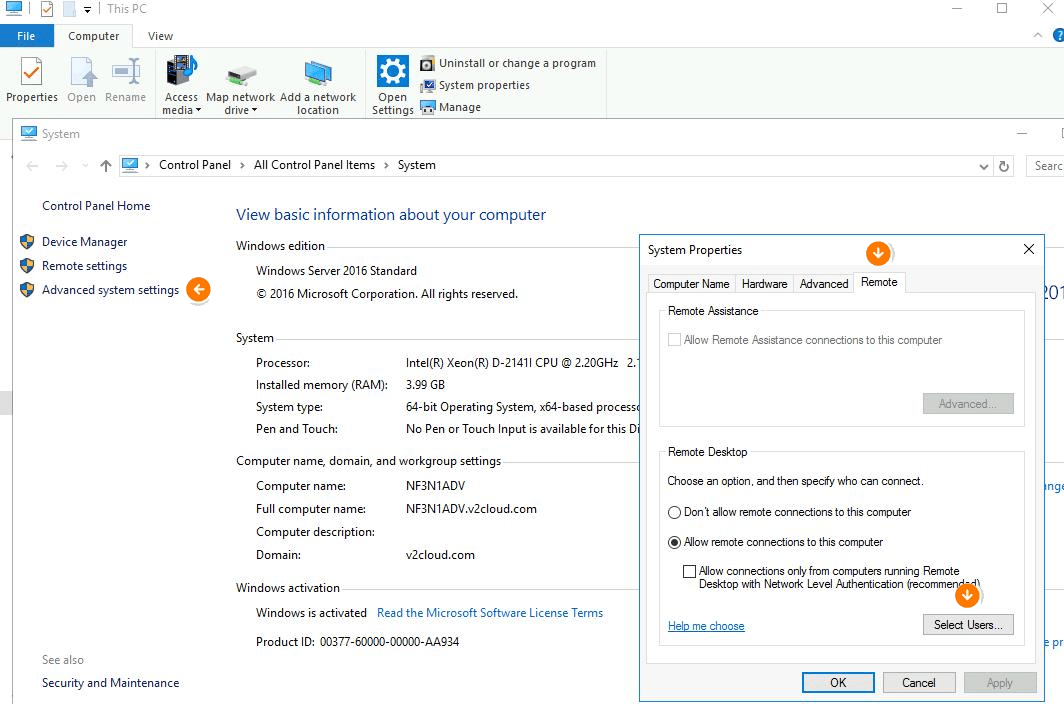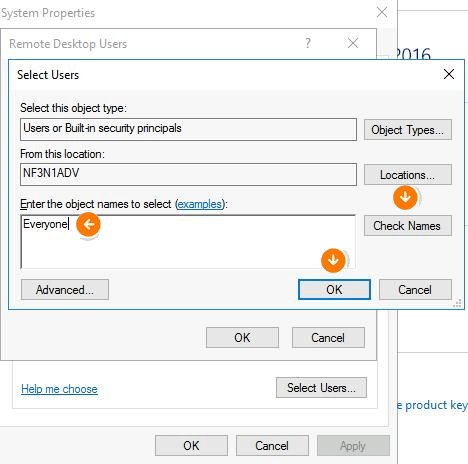 You are done!
You can log as an AD user from the V2 Cloud Login page using your directory identifier and your email.