In this tutorial, you will learn how to replicate your on-premise Domain Controller in the cloud. This is very useful to avoid any possible service interruption in case your on-prem Domain Controller is unreachable. Your system will be fully redundant this way and you will be prepared for every scenario.
Create a VM that you will promote to Domain Controller. You can follow this tutorial to create your VM.
Ask V2 Cloud support to put all your new VMs on the same network as your others, enable File and printer sharing in Firewall and change SID number. You can contact them via the online chat in your Dashboard or at [email protected]
Check if NLA is disabled for all your VMs. Uncheck "Allow connections only from computers running Remote Desktop with Network Level Authentication" in System –> Remote settings.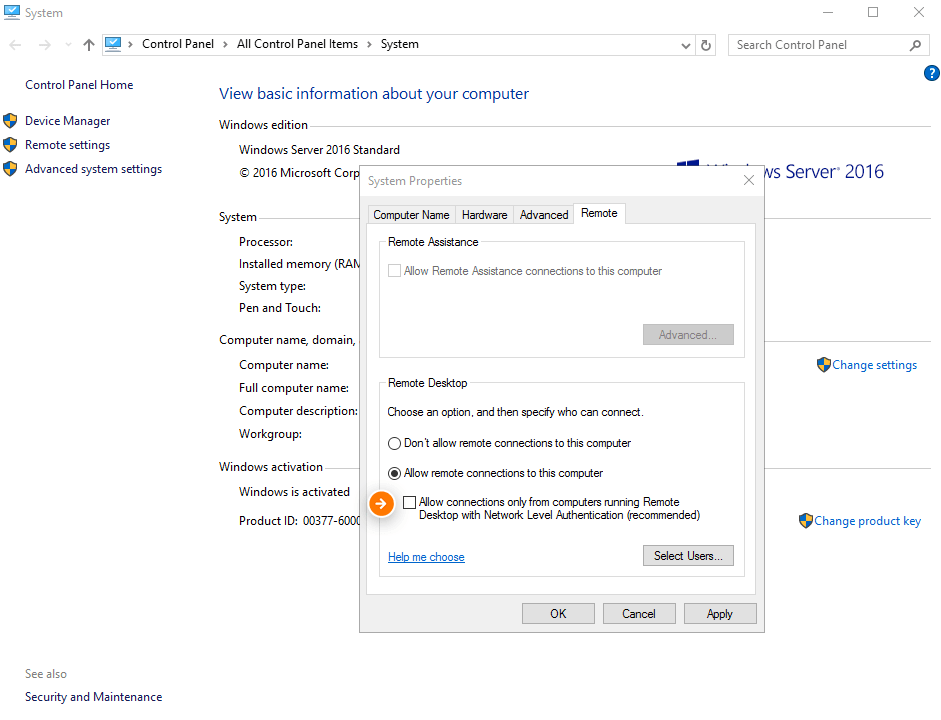 Promote your new VM to a Domain Controller that you will Add to an existing Domain Controller. A reboot will be required.
NOTE : In order to be able to connect with the administrator, both OS Domain Controller Administrator passwords need to be the same. Here is how to change the password.
Add the VM to the existing domain first. You can follow this complete tutorial to join a VM to your domain.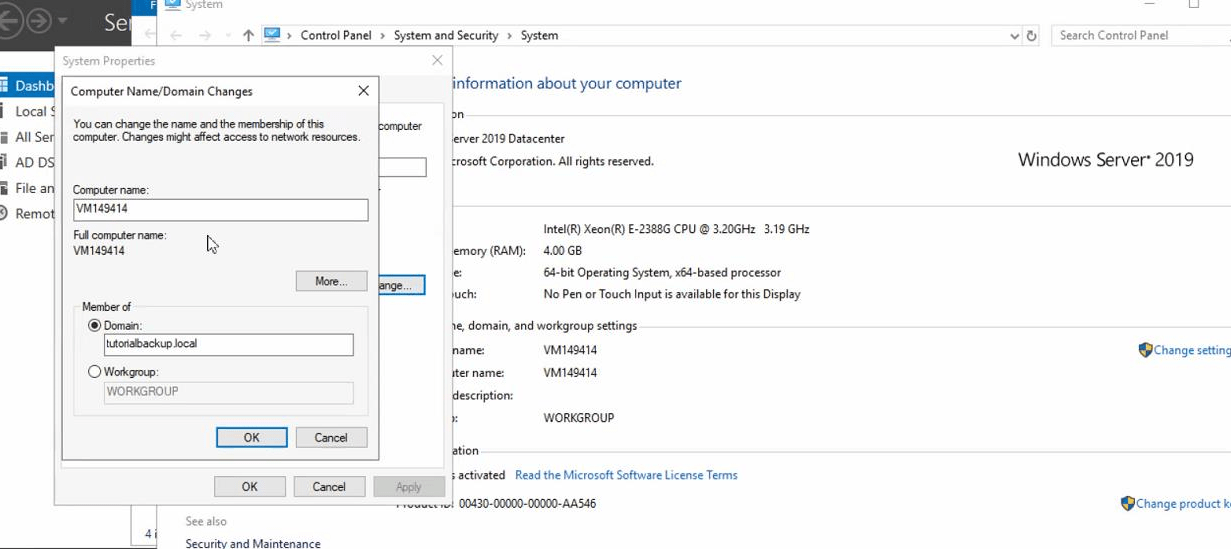 Open Server Manager – Add roles and features.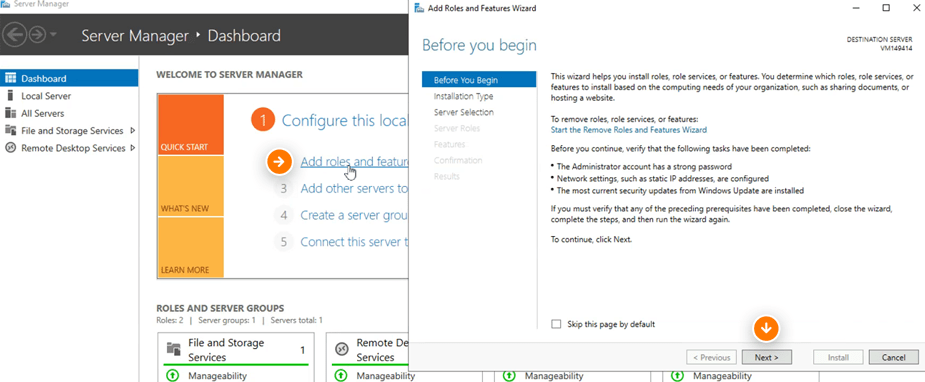 Check Active Directory Domain Services. Click Next.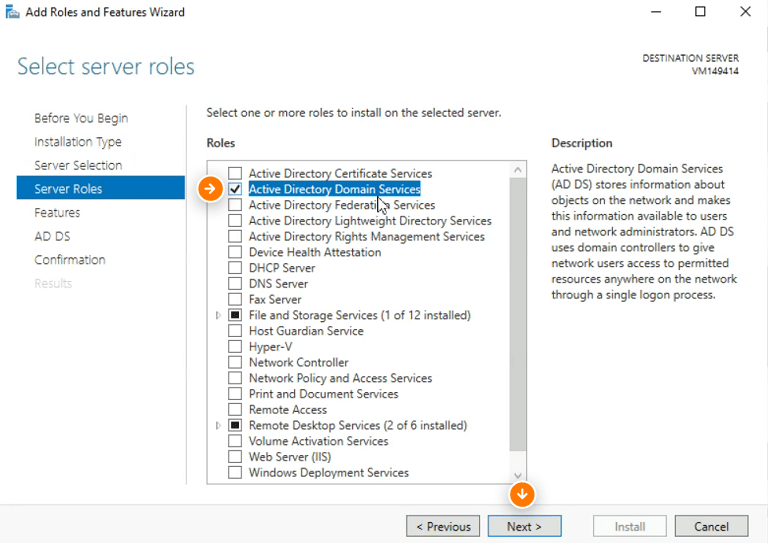 Check Restart the destination server automatically if required. Click Install.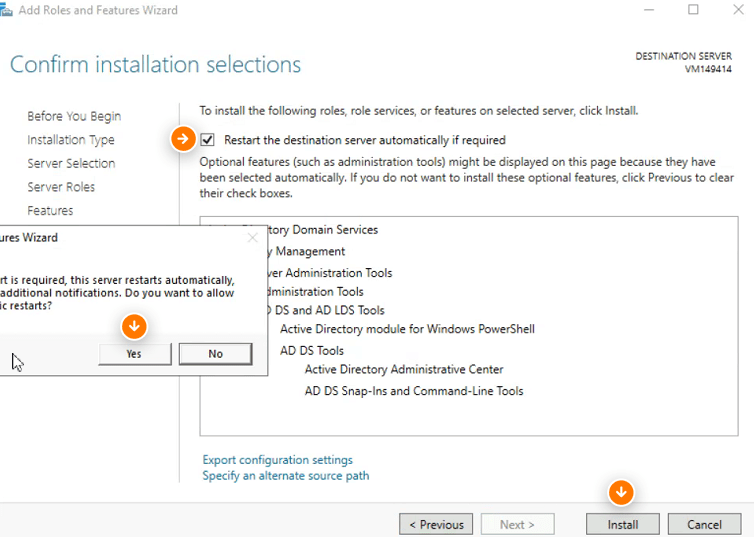 Wait for the installation to finish. Click Close.
Over your mouse over the notification and select Promote this server to a domain controller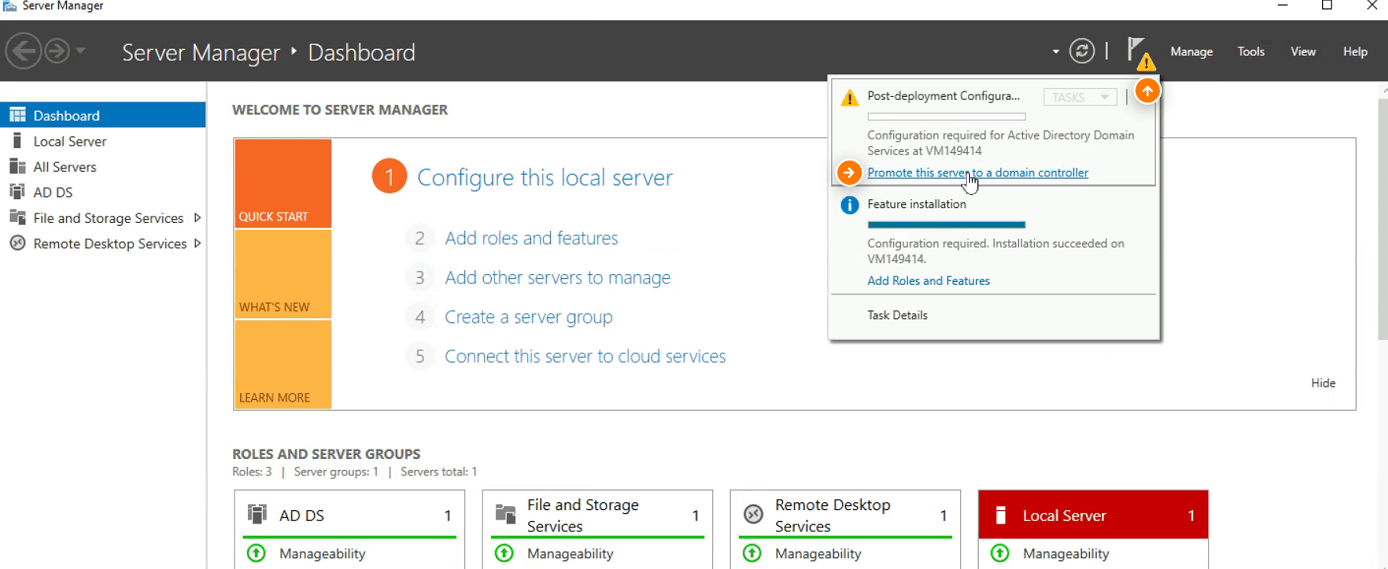 Select Add a domain controller to an existing domain – write down your domain – Select Change and enter the administrator password of the on-prem Domain Controller.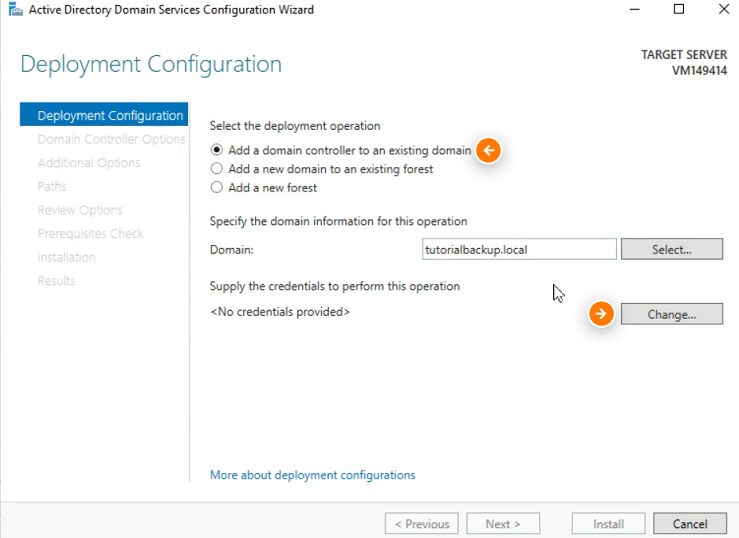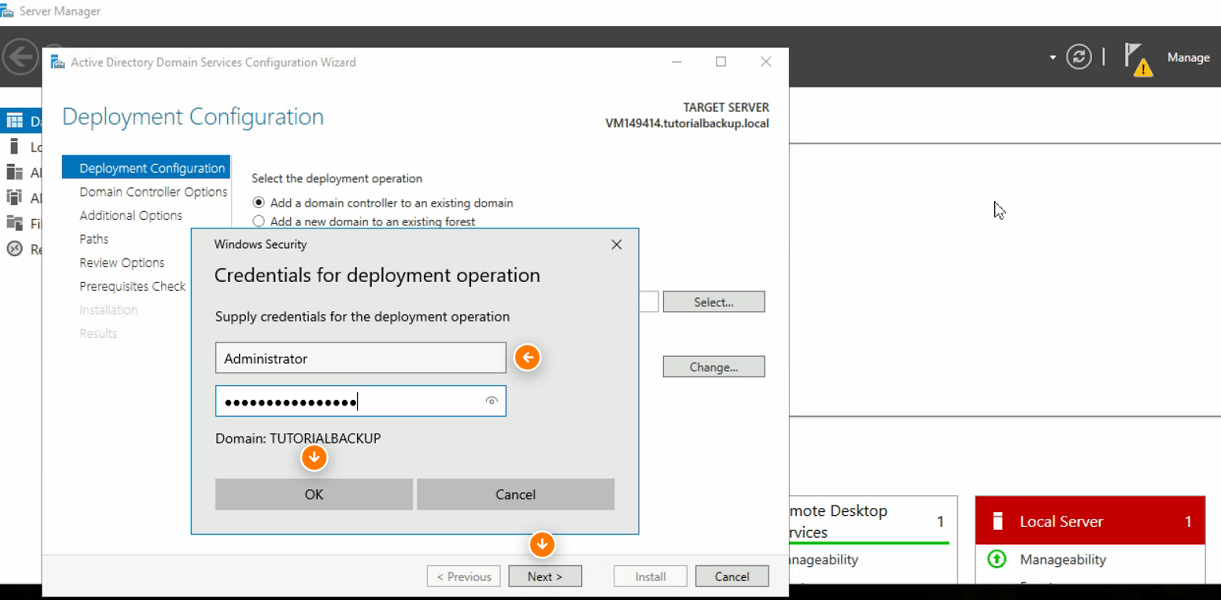 Enter a password to restore your Domain Controller in case of emergency or put it offline – click
Next.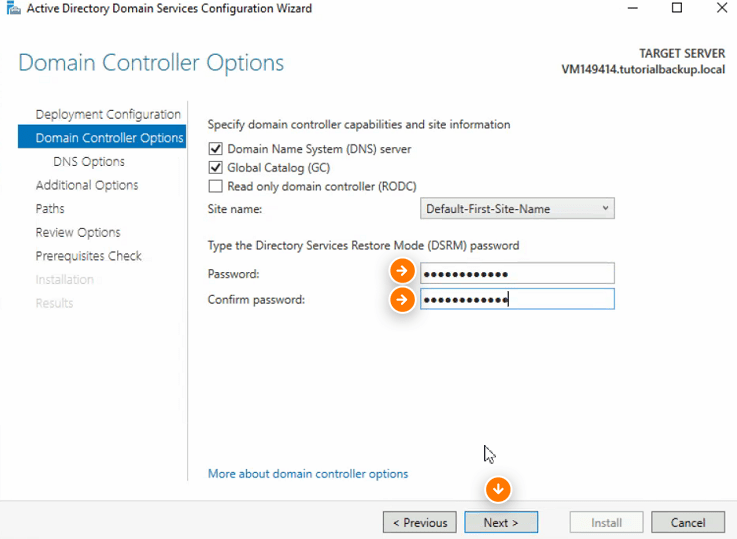 Click next – nothing to do here.
You can select your Domain Controller to replicate if you have more than one.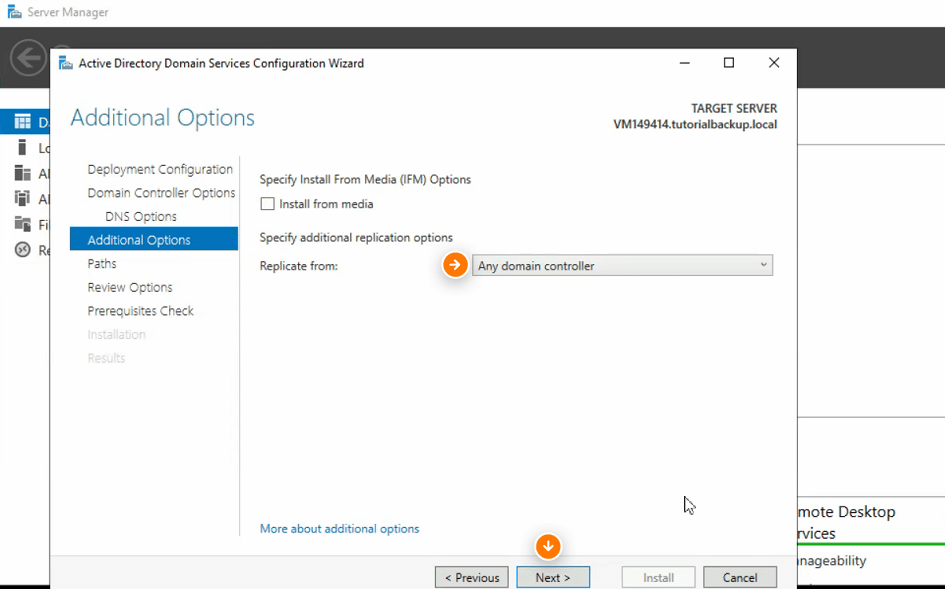 Click next – nothing to do here.
Click next – nothing to do here.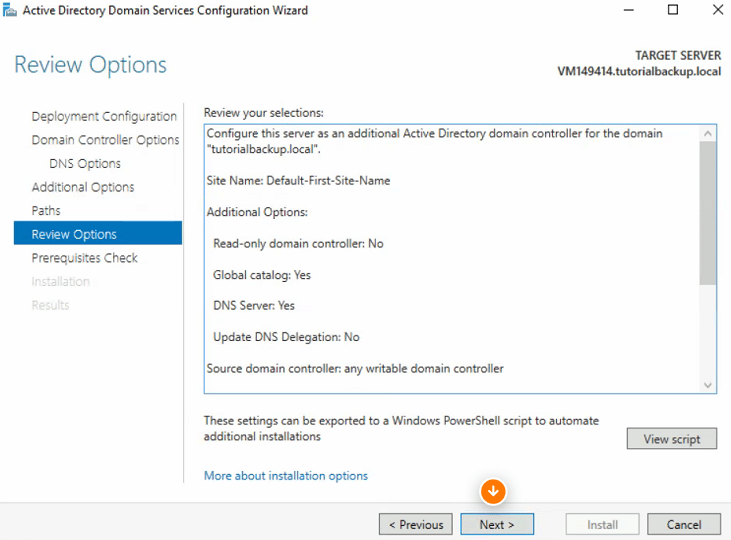 The system will verify the prerequisites and when it's done click Install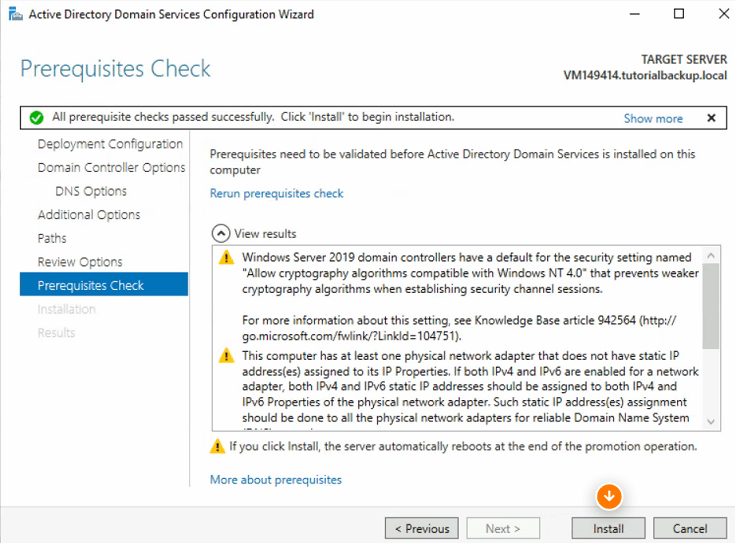 You are done!
Your on-premise Domain Controller is now replicated in the cloud and you have a fully redundant system.