In this tutorial, you will learn how to access the console from your Dashboard. The console view is a direct access to your VM if for any scenario your VM is not reachable. Even if the internet is turned off in your VM, you will be able to access it, reboot it and fix the network.
Log to your Dashboard and select Actions – Manage Computer on the VM you need access to.
Click on your Virtual Machine name and select View Console.
Click on the arrow on the left to show the control bar and then Show extra key. You can now select the button Send CTRL+ALT+DEL to unlock the Windows screen. The username is Administrator and the password is your Windows password. You can find/change your Windows password by following this tutorial.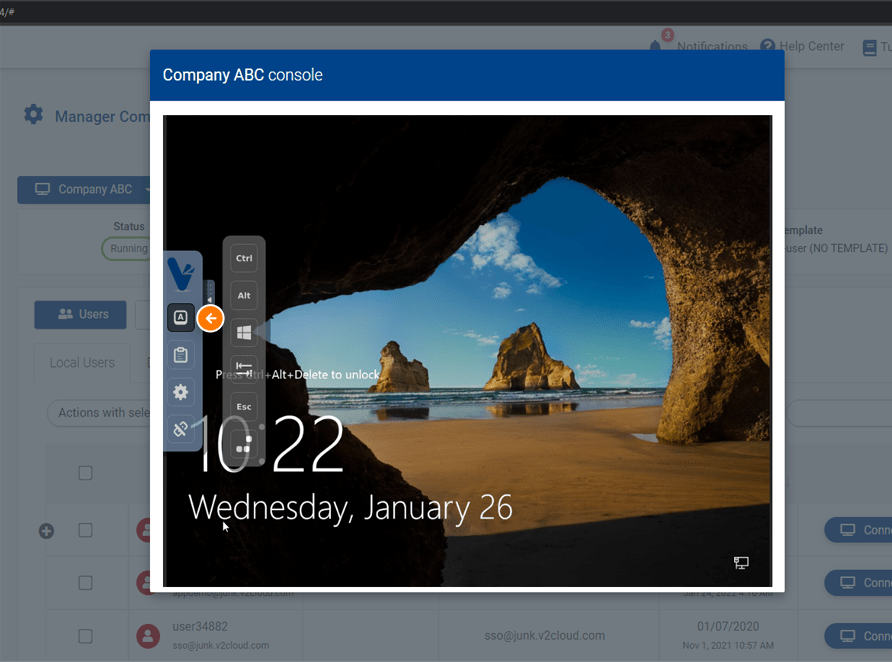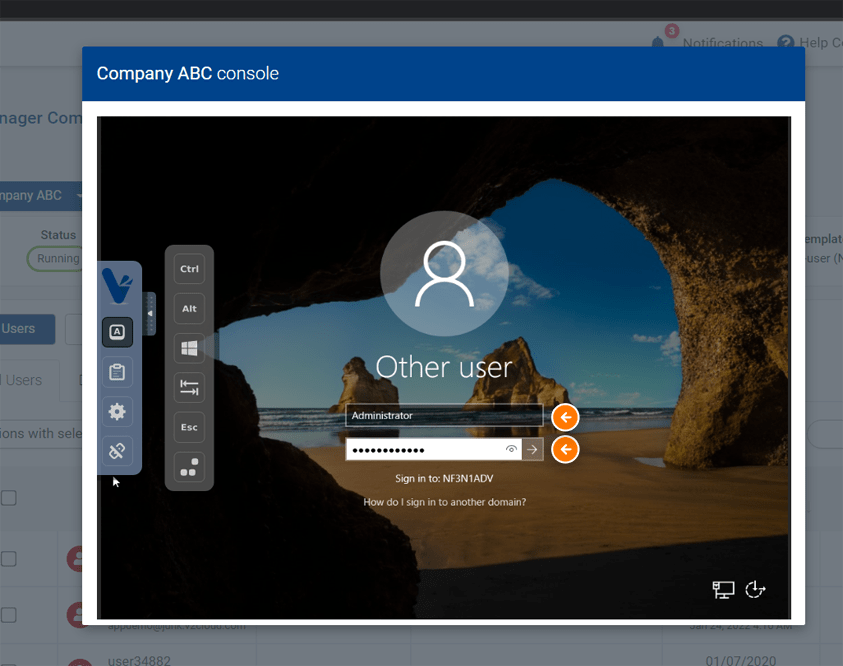 You are done!
You now know how to use the Console View inside your Dashboard.